Alex Newell has always turned heads: From the time the young performer appeared on The Glee Project to his subsequent role on the hit musical series as transgender student Unique Adams to his pop music career, his talent (and wardrobe) knows no bounds. Newell is currently wowing audiences in the Tony-winning revival of Once On This Island as the goddess Asaka, Mother of the Earth. Whether he's twirling in a bright tablecloth or belting "Mama Will Provide" to the heavens, his is a performance that cannot escape notice. Newell stopped by Show People with Paul Wontorek to discuss his dream roles (guess which Schuyler sister he wants to play in Hamilton?), how he's triumphed despite losing The Glee Project and more.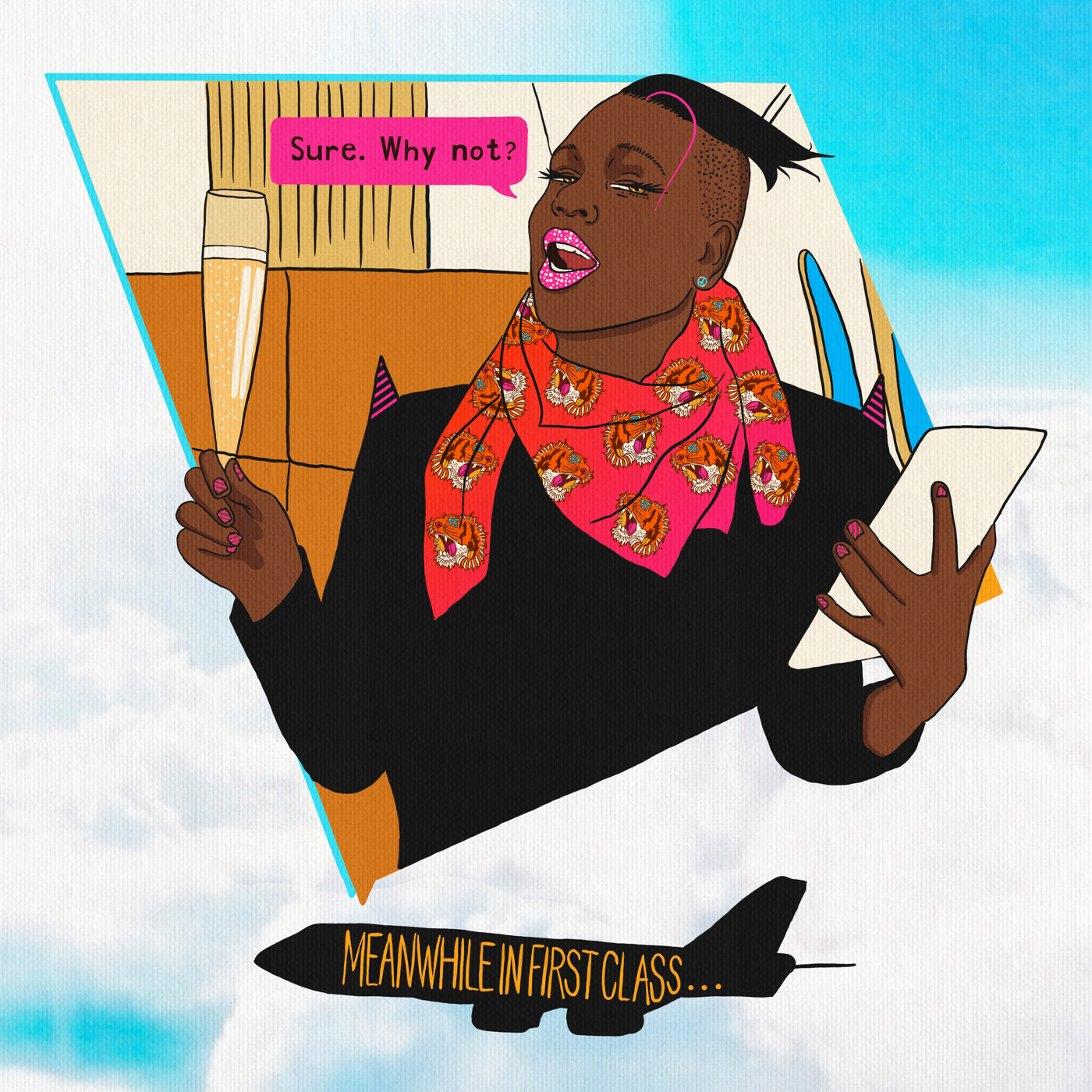 1. HE RECEIVED HIS ONCE ON THIS ISLAND AUDITION CALL IN STYLE
"This was just kind of a whim thing. I got an email on my plane back from Aspen. I sound so bougie—sitting in the first class with my Champagne glass right here! I get an email from [casting director Bernard] Telsey being like, 'Darling, we need you to come in for the entire creative team of Once On This Island. I said, 'Sure. Why not?' And so I went in, and I sang 'Mama Will Provide.'"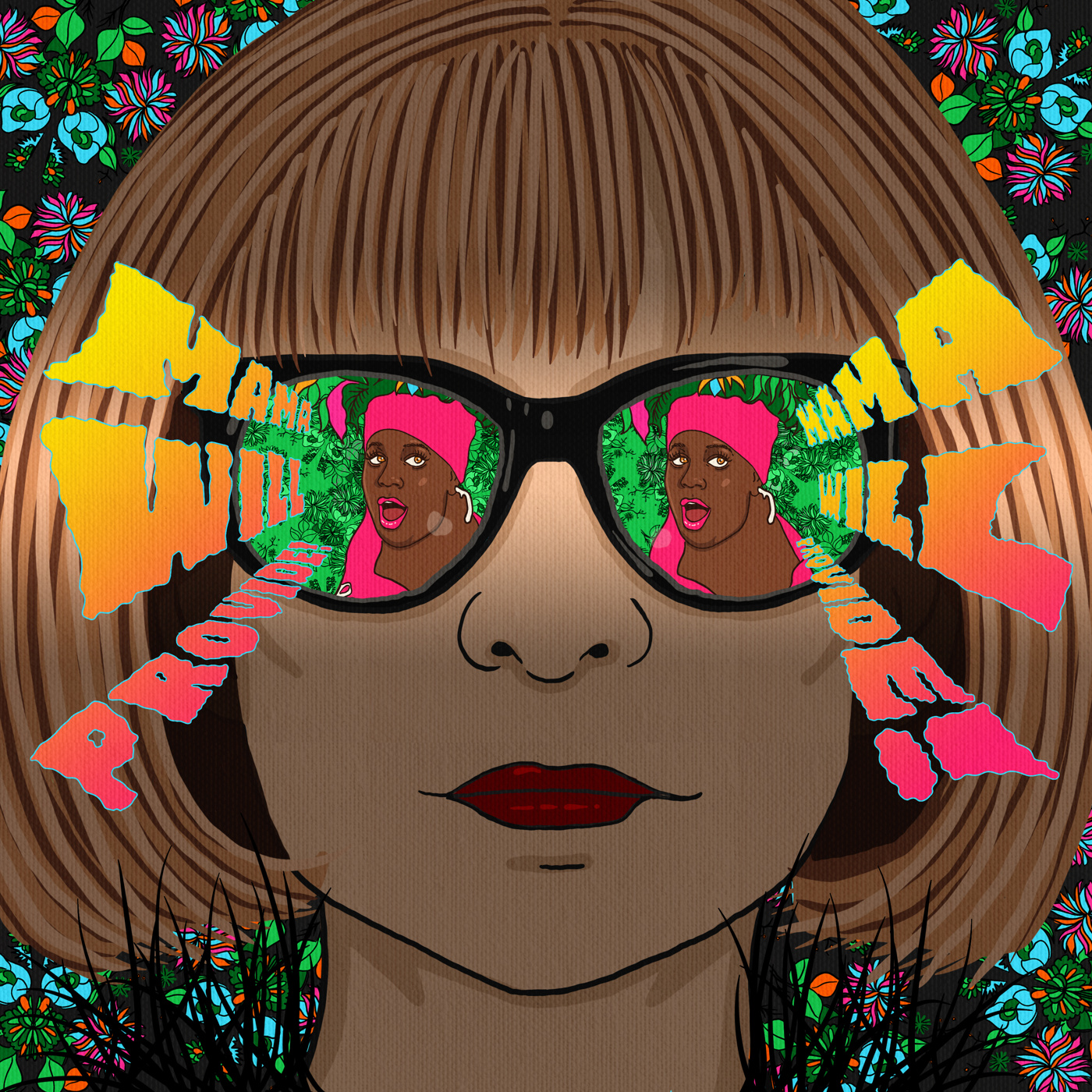 2. IT'S TRUE: ANNA WINTOUR DONS THOSE SIGNATURE SPECS TO THE THEATER
"Anna Wintour was sitting there, and she didn't have her sunglasses on. That's why I didn't recognize her at first because she wasn't framed. But then, midway through the show, I clocked over my left shoulder, and I saw the sunglasses. I said, 'Oh! Anna Wintour is here!' She framed halfway through, and I said, 'I am living for you.' I was gagged beyond when she showed up."
3. THERE'S A MESSAGE BEHIND HIS FABULOUS FASHION
"Gender is a construct. We always want to box people into something. But if you have your own self-expression, good for you. It's just how you express. You play with masculinity; you play with femininity. It's easy to do for me now. I just love playing with everything. I say my voice is far too high not to, so why not just go with it? And I do love a good custom-made gown that cinches the waist. I want to play Carlotta in Phantom. When they throw the fur on Carlotta, and she storms off, I said, 'I've done that sooo many times!' I feel like I've lived her."
Other must-read highlights:
ON DIVALICIOUS DREAM ROLES
"I only wanted to play two roles when I was younger: I wanted to play Effie [in Dreamgirls], and I wanted to play Asaka. So, I got one down. It's not a want [to play Effie]. It's a need. I'm persistent about it. I almost hurt my best friend Amber [Riley]. She was stunning in it. I was so happy for her. But it is a role that I want to play, even if it's just regionally. I'm here for it. Lin-Manuel Miranda, if you're listening, I really want to be in Hamilton for just a solid, six-week limited engagement. I really want [to play] 'And Peggy.' Peggy/Maria. I just want to wear a red gown and scream my face off."
ON THE TIGHTKNIT CAST OF ONCE ON THIS ISLAND
"It's such community. We love each other. All of us went to go see King Kong last night. We went out after. We have this great bar across the street that we all go to. Like, one night, none of us talked about going. But I showed up, and then three other people showed up. Next thing I know, there's the entire company in front of me. And I'm just like, 'What is this? We didn't even plan to do this.' If one link is gone, we have to then fill in for that one link."
ON CELEBS THAT STILL NEED TO COME SEE ONCE ON THIS ISLAND
"There's so many people that we have gotten to interact with and see and meet and just love up on, and then they love up on us. I really would like Oprah and/or our queen Michelle Obama to show up. And Ellen [DeGeneres]."
ON LEARNING TO STAND OUT
"Just like any kid that is rebellious, I went to Christian school from kindergarten to third grade. Didn't stay there long. Left to go to public school. Didn't stay there long. Then, I went to charter school. I was just such a diva at a young age. Like, I was a diva diva. I think it was being an only child. I was spoiled rotten. If I heard the word no, I would get angry. I was really crazy. I think I found the confidence that I have now when I was on Glee. But being comfortable with who I was and what I was, I want to say [happened] when I was in the fifth grade. Because I had gone from school to school to school. I was at a Christian school where I was one of one black kids in the entire school. I was always the outcast."
ON THE GLEE PROJECT
"It was like American Idol meets America's Next Top Model. I lost hardcore. When I say I lost hardcore, it was so embarrassing. No one saw this, but we're all on stage. Ryan [Murphy]'s out in the audience. He says, 'Alex, you're wonderful. You're not the winner of The Glee Project.' Then he goes on to the next person and comes back to me and says, 'Alex, can you step out of the pool of light, please?' But then he told me and Lindsay Heather Pearce, who was also one of the runner-ups with me, that we had won two episodes on Glee and a song on the Christmas album, which to me, was otherworldly. I'd never had music released. I'd never sung on something that was going to be heard forever. Those two episodes turned into so many episodes, and those so many episodes turned into me being a series regular. I call myself the J. Hud of Glee."
Watch the full episode of Show People with Paul Wontorek below!

Interview has been edited and condensed for clarity.

Did you know Show People is available as a podcast? Listen to your favorite stars talk Broadway and beyond on your way to work, the gym, the theater and more on iTunes and Spotify.