Joaquina Kalukango
(Photos by Emilio Madrid for Broadway.com)
Joaquina Kalukango currently stars as Kaneisha in Slave Play on Broadway, Jeremy O. Harris' exploration of race and trauma. Slave Play's intricate discussions about the lingering presence of slavery in interracial relationships has stunned audiences; some of their passionate reactions have even gone viral.
In a recent #LiveAtFive interview, Kalukango told Broadway.com's Ryan Lee Gilbert about the first time she experienced theater's potential to unite and captivate audiences. The actor grew up in Atlanta, Georgia, and it was her Tri-Cities High School production of Once on This Island that first piqued her interest in the theater. "I remember looking on stage and being like, 'I have never.' It was a whole body, full reaction, spirit just being completely moved," she recalled.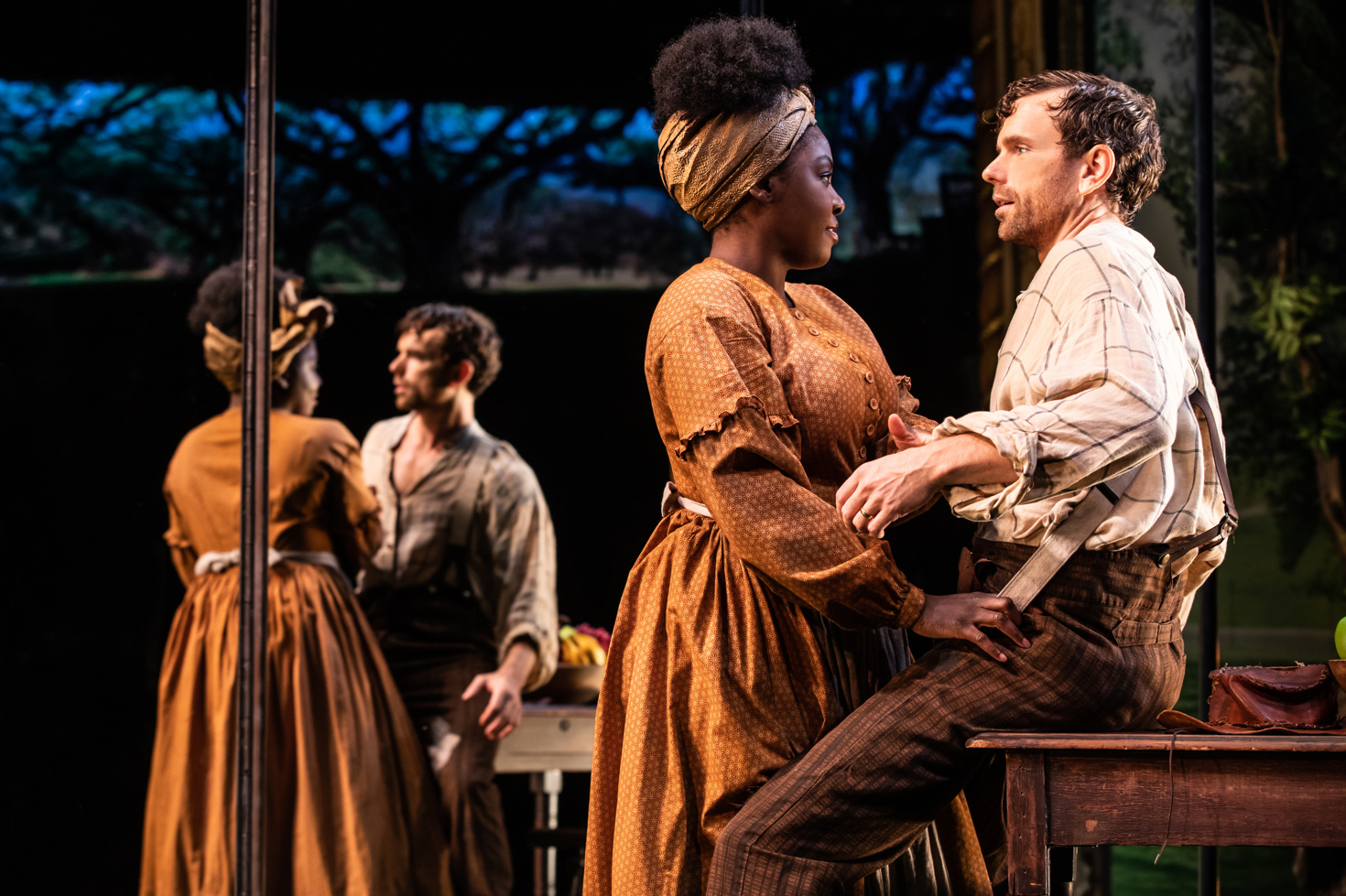 At the end of the musical when, the audience was devastated. "I've never seen people cry so much," remarked Kalukango. "I was like, 'People, get back. Do you feel this? This is the best thing ever.' And I can make people do that. We can go through these moments together."
Each night, Kalukango and the cast of Slave Play leads audiences through some difficult questions—the play asks how white people can better listen to their black partners, how power is negotiated in black-white relationships, and how both races can move forward when the past is so fraught. "There are so many interracial couples, specifically young couples, that come to this piece and start having these hard conversations," she said. "It's really exciting to get that fresh, young energy, because young people, we change the world."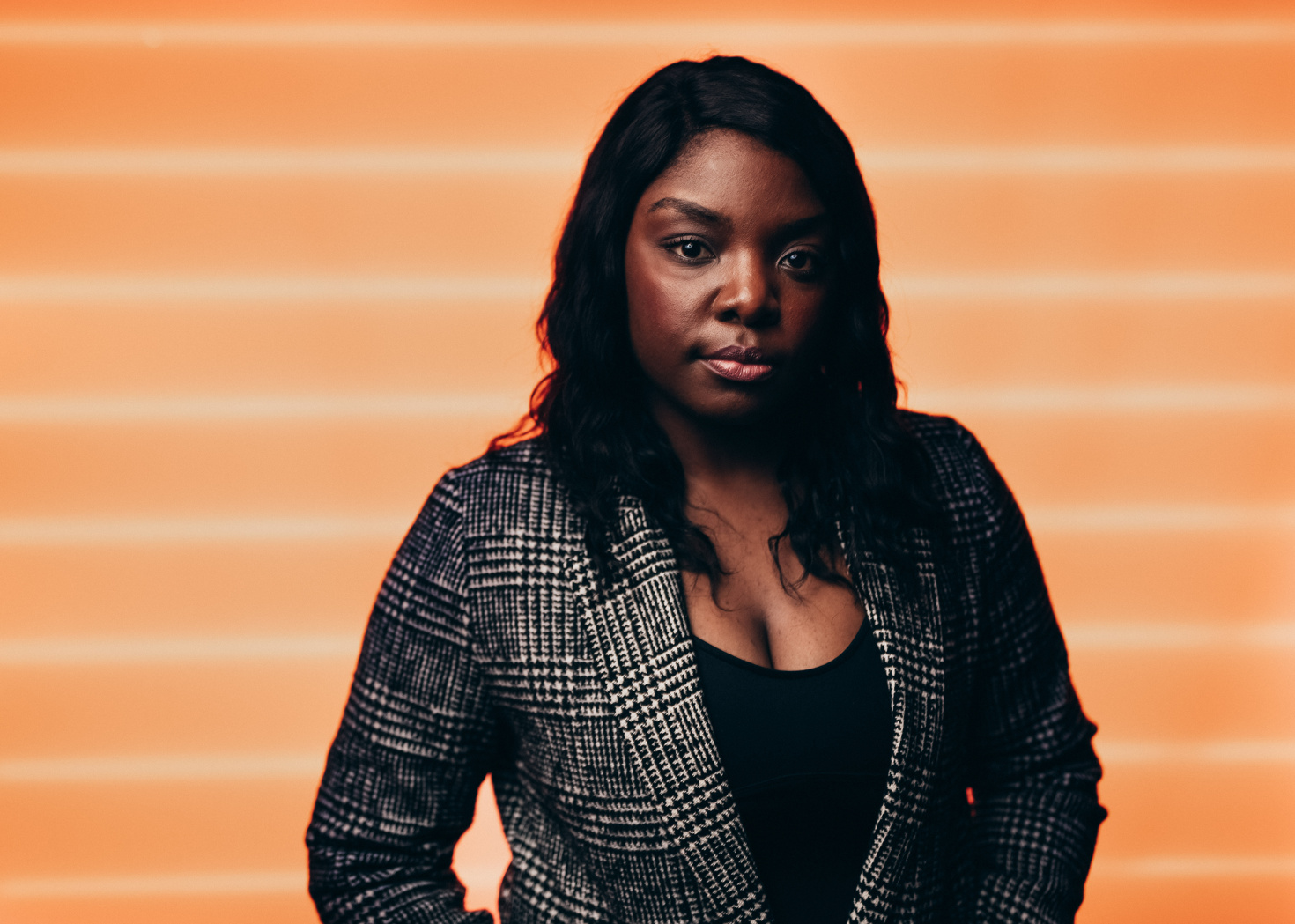 To Kalukango, Slave Play provides the language needed to have a more productive conversation around racism in America. "This play gives me the terminology for things that I was dealing with in institutions and schools," she explained. "I never had the words to express myself, to understand what I was going through. And I think so many people come in and say, 'Oh my god, I'm literally dealing with this in school!' Or, 'Thank you for validating myself in this space. I see myself.'"
As for Kalukango, who has appeared on Broadway in Godspell and Holler If You Hear Me and last appeared in the Grammy and Tony-winning 2015 production of The Color Purple, shepherding these challenging discussions has taken a toll. She ends the play every night with an intense, 12-minute monologue, a feat that led to her being named one of Broadway.com's Best Performances of 2019. With Slave Play set to close its limited run at the John Golden Theatre on January 19, Kalukango admits she's going to take some time to process and reflect.
"I need to go on an island somewhere and really think about what I just went through," she said with a laugh. At the same time, Kalukango is honest about how the play has changed her irrevocably. "What it's taught me as Joaquina the woman is to step into a space and fully own it," she said. "It's taught me to deal with my traumas as a woman, and make sure that this is something that I'm not passing on, because I have a child. I want to make sure that I'm able to deal with my stuff, so that I can then help my child deal with whatever comes up for him."
Slave Play is currently running on Broadway until January 19.
Watch the rest of Kalukango's interview on #LiveAtFive below.