Sean Allan Krill
(Photos by Emilio Madrid for Broadway.com)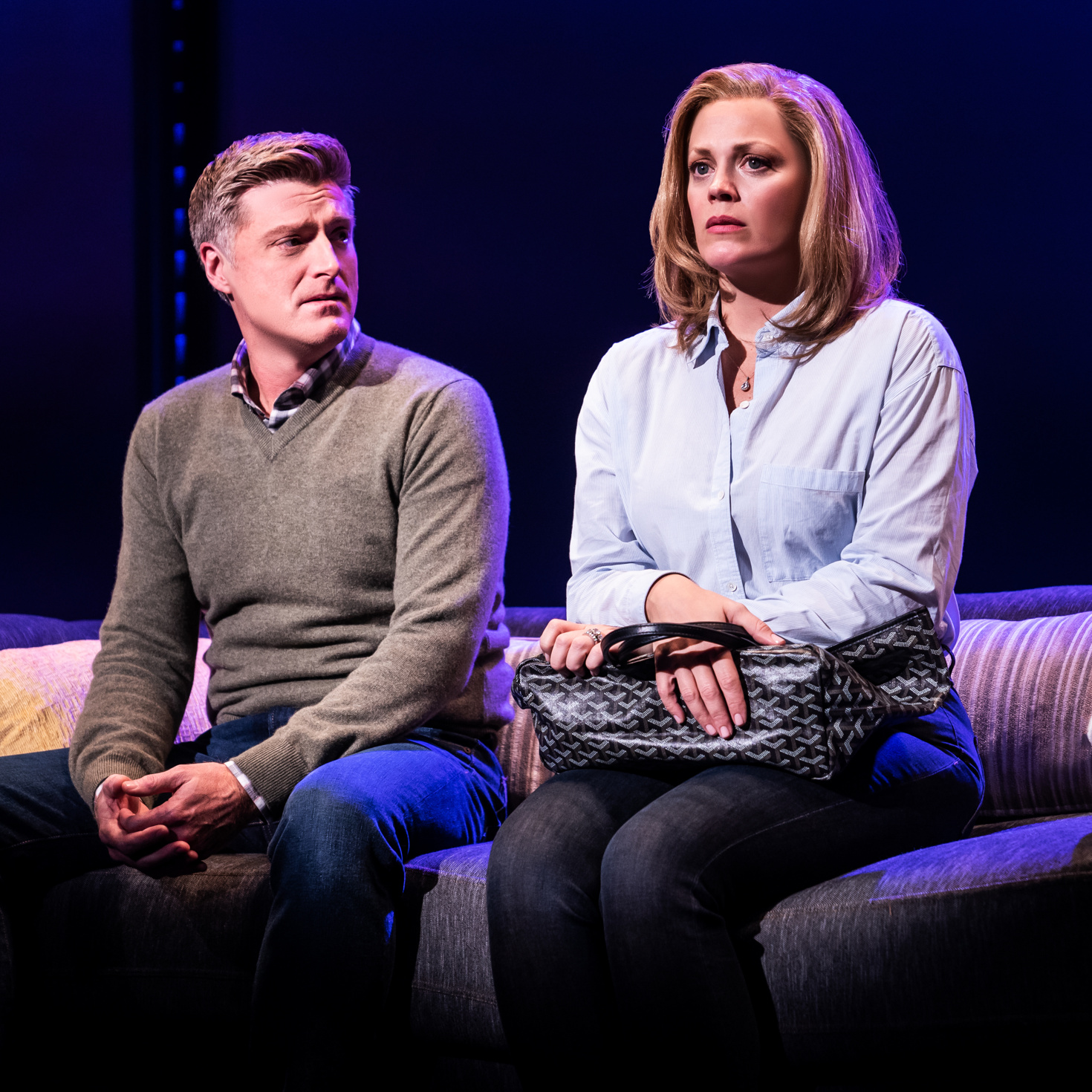 Ten years ago, actor Sean Allan Krill lost the love of his life. The two were living in Chicago at the time and his partner of 13 years, Guy Adkins, was suddenly diagnosed with stage four colon cancer; he died five months later. Before his death, Adkins, a respected Chicago actor, gave Krill the following words of advice: "You're gonna be OK. You just gotta get through the dark, dark, dark, dark times," Krill recalled, in a #LiveAtFive conversation with Broadway.com's Paul Wontorek. And it's true, because 10 years later, Krill is currently on Broadway playing Steve Healy, the patriarch in the Alanis Morissette jukebox musical Jagged Little Pill.
Krill says the Jagged Little Pill album was the soundtrack to his twenties, and when he sings those songs every night, he thinks about his lost love. "It took me through the worst breakup of my life, and through also the first love of my life, Guy," he said. In Jagged Little Pill, his character is also pulled through the wringer: his wife Mary Jane (played by Elizabeth Stanley) has an opioid addiction, his adopted daughter Frankie (Celia Rose Gooding) is feeling alienated from the family, and his son (Derek Klena) is a witness to a crime. Suffice to say, it's a lot. "We're getting into the muck in Jagged Little Pill," said Krill, who added that the cast bonded, "very quickly, when you're dealing with that kind of adversity."
Adversity is something that Krill is familiar with. After nursing his partner through cancer, and then ultimately losing him, Krill moved from Chicago to New York City. During that time, as he was grieving, he was also still going out for roles. And Krill found that his grief, ironically, helped him get through the pains of auditioning. "There was a freedom in show biz all of a sudden, that I had never really experienced before," he explained. "It was like, 'Wow I'm gonna go to this audition, and I'm gonna do what I do in the room. And if they like it, they like it. And if they don't, they don't. I'm not going to worry about that too much because no one's dying. It just sort of thrust everything into this very refreshing perspective."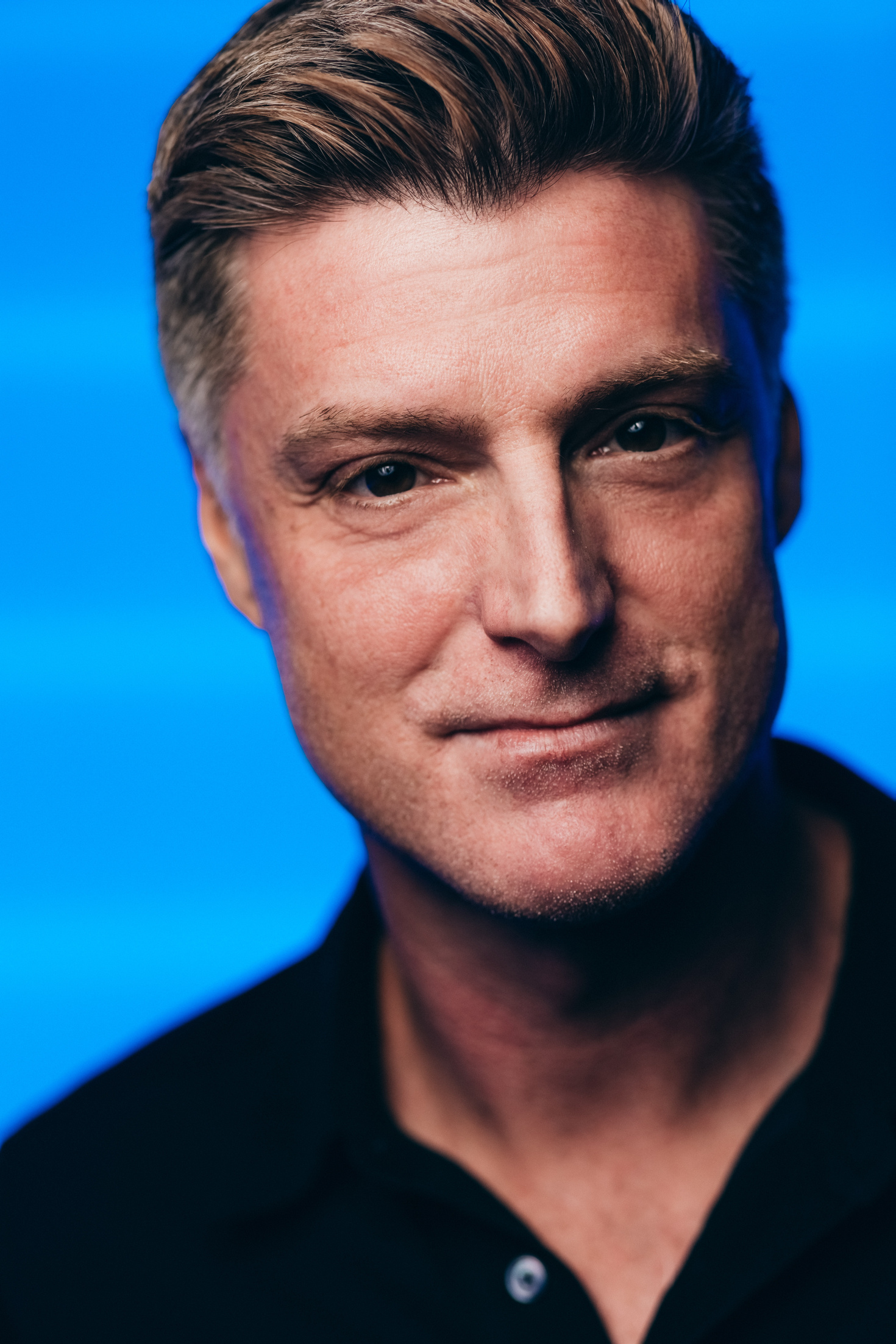 He eventually was cast as the standby for Harry Connick Jr. in On a Clear Day You Can See Forever on Broadway. He later appeared on Broadway again as an understudy in Honeymoon in Vegas. His other credits also include the Mamma Mia! national tour and on Broadway. Jagged Little Pill is Krill's first time originating a role. And every night, when he's singing songs such as "Mary Jane" (his favorite) or "You Learn," he thinks of what Adkins told him.
"At the end of the show I get to sing the line, 'Wait until the dust settles, and you learn.' And it is one of those moments where I get to sort of honor him by saying, 'Oh, it's because he said as much to me right before he died,'" said Krill. He did eventually find love again; he's now married to fellow actor Harry Bouvy (the two acted on stage together in a regional production of Boeing Boeing).
Now, a decade after being devastated and then coming through the other side, Krill said the most valuable thing he learned was: "You're gonna live. You're gonna learn. You're gonna grieve. You're gonna learn. And there is light."
Jagged Little Pill is currently running on Broadway.
Below, see Sean Allan Krill talk about his favorite Alanis Morissette song during #LiveAtFive.