Michael Urie
(Photo: Caitlin McNaney for Broadway.com)
You can't deny that Michael Urie is dedicated to his craft. This past December, he was pulling double duty: While performing in Tony Kushner's A Bright Room Called Day off-Broadway at the Public Theater, Urie was also in rehearsals for Grand Horizons by Bess Wohl, which opens on Broadway January 23. "For three weeks, I would rehearse all day in Midtown and then hop on my bike and go down to The Public. I didn't trust the subway," he told Paul Wontorek on Broadway.com's #LiveatFive. "I got so good at doing double duty that I could take a nap during Bright Room Called Day—while I was offstage!"
Broadway fans may remember Urie from Torch Song and How to Succeed in Business Without Really Trying. He also earned acclaim in the off-Broadway one-man show Buyer & Cellar, about an actor who gets a job working for Barbra Streisand. Like those other works, Grand Horizons balances comedy and drama. It's about a husband and wife who, after 50 years of marriage, suddenly decide to divorce. Urie and Ben McKenzie (of television's The O.C. and Gotham) play their sons. "Ben and I swoop in and try to stop it," he explained. "It becomes about communicating in a family that has never really communicated before." The play also marks playwright Bess Wohl's Broadway debut.
Urie feels particularly close to his character Brian French, a high school drama teacher who is so dedicated to his job that he mounts a production of The Crucible where "he has triple cast every role. There's over 200 kids in the show," said Urie. Before deciding to pursue performing professionally, the actor actually thought about becoming a drama teacher: "I do think if I had followed that path, I would have ended up quite a bit like [Brian]. I would have been proud to be like that."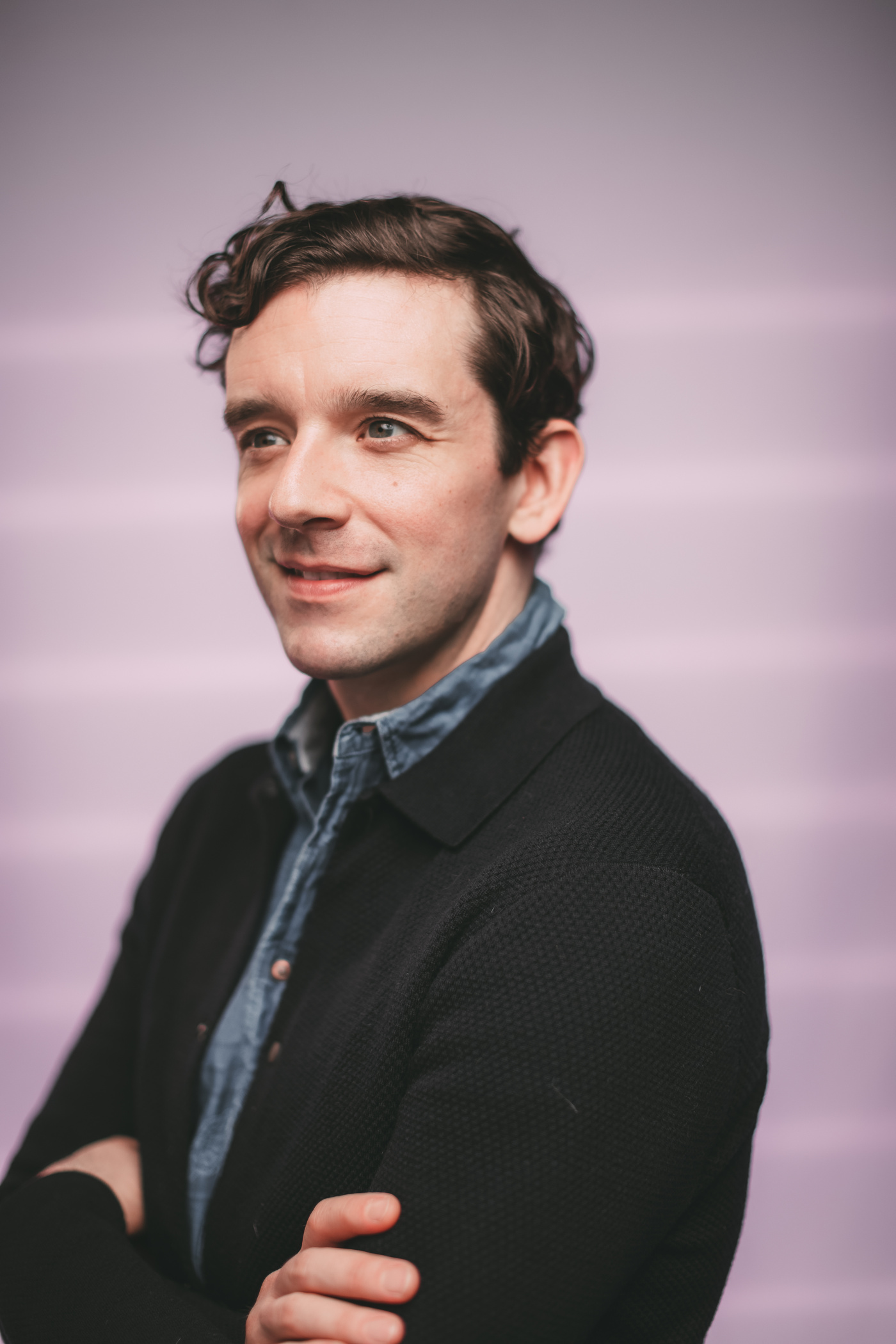 Urie also found his love of theater while in high school. He originally wanted to be a director. "We did Fiddler on the Roof, and my teacher cast everyone that auditioned. I didn't want to be onstage. I was the assistant director," he recalled. "Of course, we didn't have enough boys, so I ended up onstage. I was Sasha, the Russian. You know, at the end of the first act when they come in and trash the wedding? That was all me."
He's been acting ever since. Though he did not become a drama teacher, Urie doesn't hesitate to offer sound advice for students and other aspiring theater makers: "There are many, many ways of being a part of theater that are fulfilling and just as important—if not more important—than being onstage or being the director," he said. "My advice would be try everything. Do everything until you're busy enough that you can't."
Watch the rest of Urie's #LiveAtFive interview below, and see him at Grand Horizons at the Helen Hayes Theater through March 1.