Erika Henningsen in "Mean Girls," Major Attaway in Aladdin,
Caissie Levy and Patti Murin in "Frozen"
(Photos by Matthew Murphy, Deen van Meer, Joan Marcus; Composite by Ryan Casey for Broadway.com)
Broadway is about to multiply with all the upcoming shows hitting the boards this season, but before you lose yourself in the
Six
cast recording and camp out for
Darren Criss
'
Broadway return
, be sure to learn all about the performances that are coming to an end. This month audiences will have to say goodbye to three leading ladies, a genie and a can't-miss Broadway debut. Keep reading to learn all about who and what is leaving the stage in February.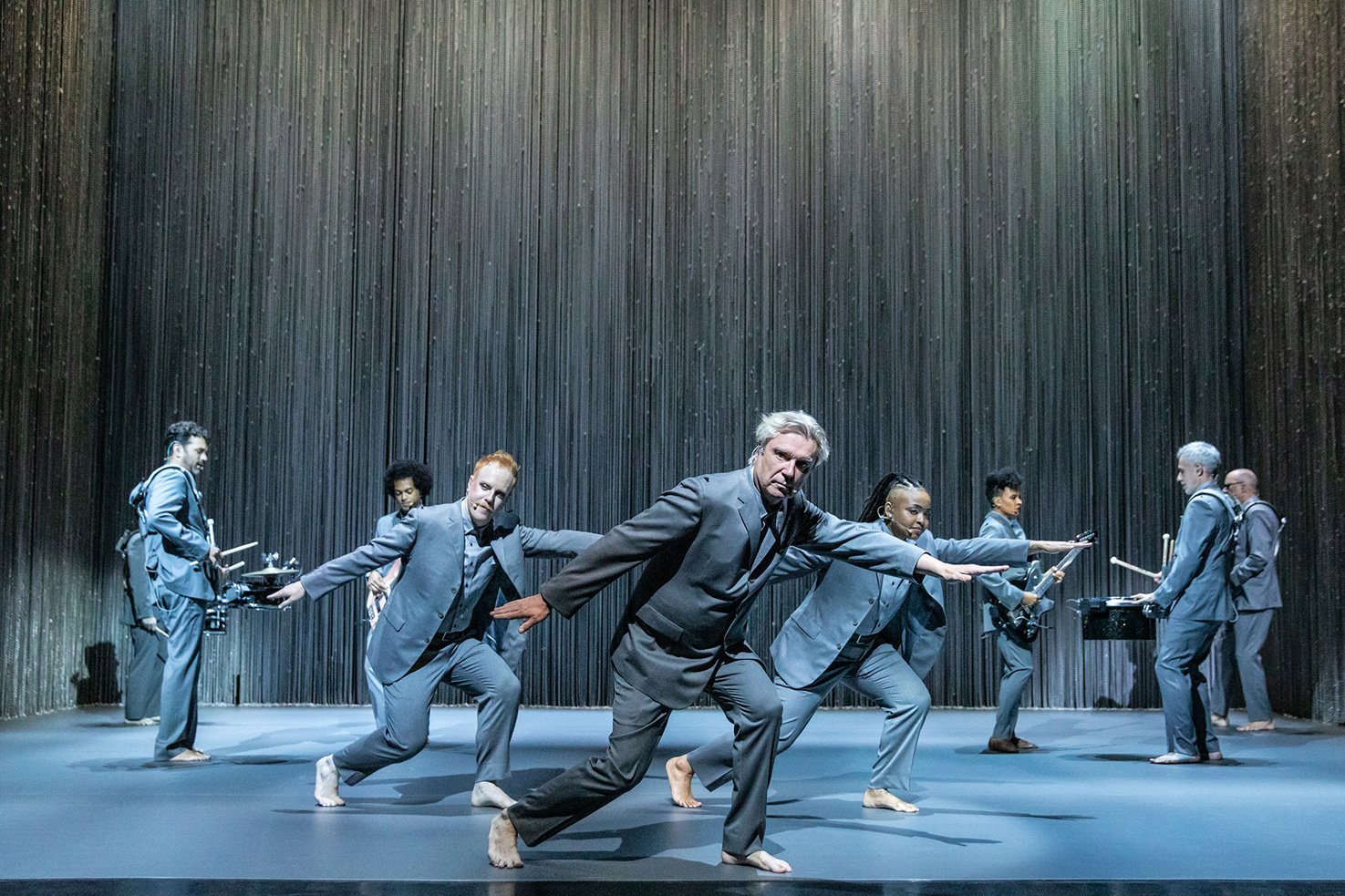 FEBRUARY 16: Utopia Unlocked
David Byrne's American Utopia has been bringing audiences to their feet at the Hudson Theatre since October and will play its final night on Broadway on February 16. Named after the 2018 studio album, American Utopia goes through Byrne's greatest hits from both his solo career and his time as the frontman of rock band Talking Heads. Assisted by a diverse group of artists and musicians, including #LiveAtFive guests Tendayi Kuumba and Chris Giarmo, American Utopia is truly a must-see night on Broadway.
FEBRUARY 16: The End of a Reign
For almost three years, Caissie Levy and Patti Murin have been breathing new life into Princesses Elsa and Anna in Frozen as they led the new musical from its world premiere run at the Buell Theatre in Denver, Colorado to Broadway's St. James Theatre. On February 16, the leading ladies will travel to Arendelle for the final time. Although Levy and Murrin's reigns may be ending, it's just the beginning for Ciara Renée and newcomer McKenzie Kurtz who will take on the roles of Elsa and Anna, respectively. Joe Carroll, who took over the role of Hans from original cast member John Riddle, will also take his final bow on February 16 and be replaced by Ryan McCartan.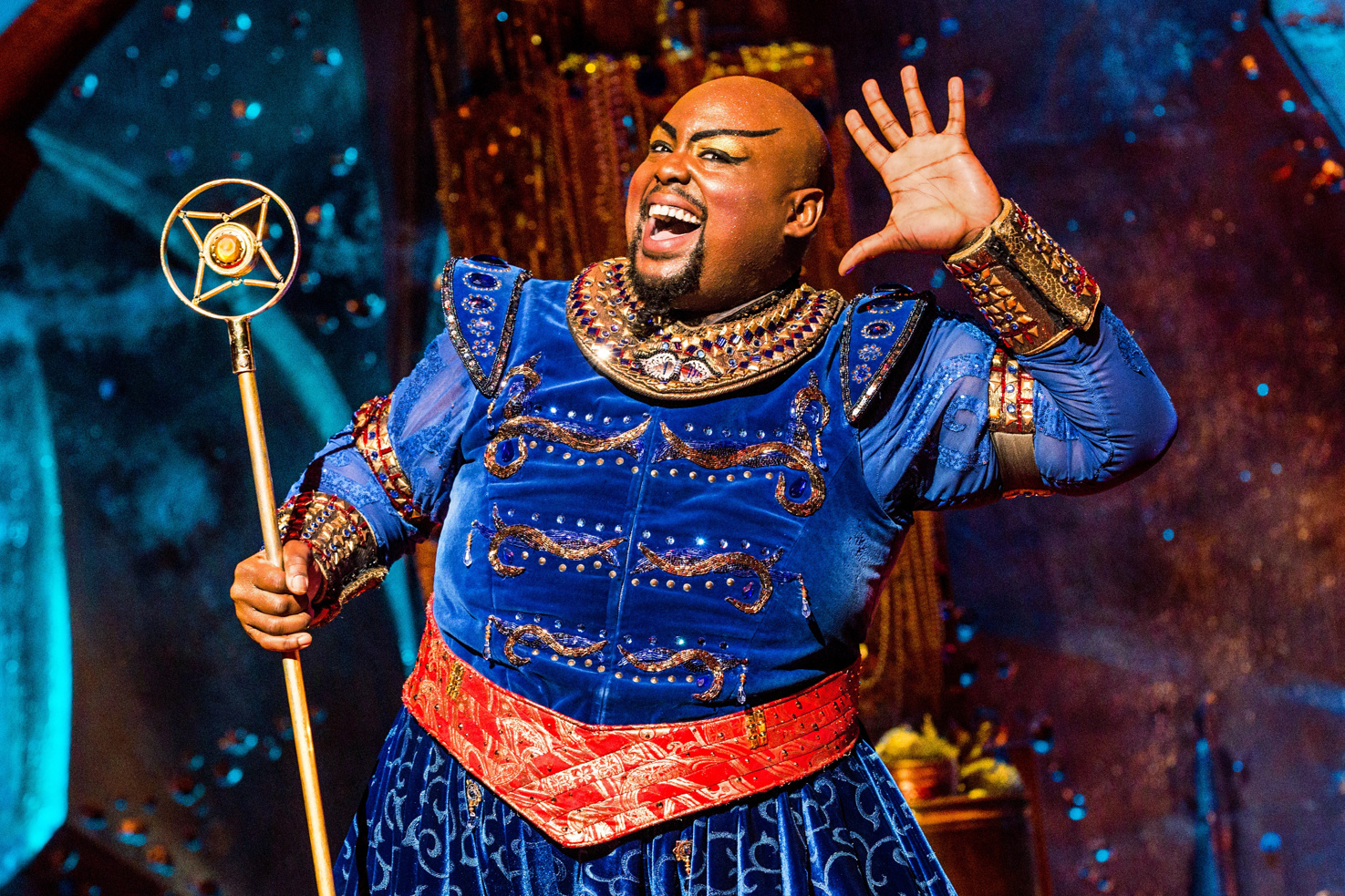 FEBRUARY 16: One Last Wish
Aladdin audiences only have until February 16 to get their wishes granted by Major Attaway, who has been the show-stopping Genie since September 2019. This marked Attaway's second full-time stint in the show after making his Broadway debut as a stand-by for original company member, Tony winner James Monroe Iglehart. Fear not, Michael James Scott, a veteran of the Broadway, Australian and London productions, is returning to Agrabah to take over lamp duties.
FEBRUARY 22: Too Grool for School
Broadway's original home-schooled jungle freak Erika Henningsen has set her Mean Girls graduation date for February 22. Henningsen has been bringing Cady Heron to life on stage since the show's 2017 world premiere at the National Theatre in Washington, D.C before it landed at Broadway's August Wilson Theatre. During her time in the Tony-nominated hit musical, Henningsen took Broadway.com viewers behind-the-scenes as a vlogger and was even named the 2018 Broadway.com Star of the Year. Although we don't currently know who the next mathletes champion will be, we do know that she'll be grool.