Matthew Amendt
(Photos by Emilio Madrid for Broadway.com)
Matthew Amendt made his stage debut when he was a baby. His mom was a high school drama teacher in Indiana, Pennsylvania (which is also Jimmy Stewart's hometown). "I was the prop baby in all the local high school productions," he told Beth Stevens in a recent #LiveAtFive interview. Now Amendt is eating babies and biting necks in a new off-Broadway adaptation of Dracula, written by Kate Hamill and directed by Sarna Lapine.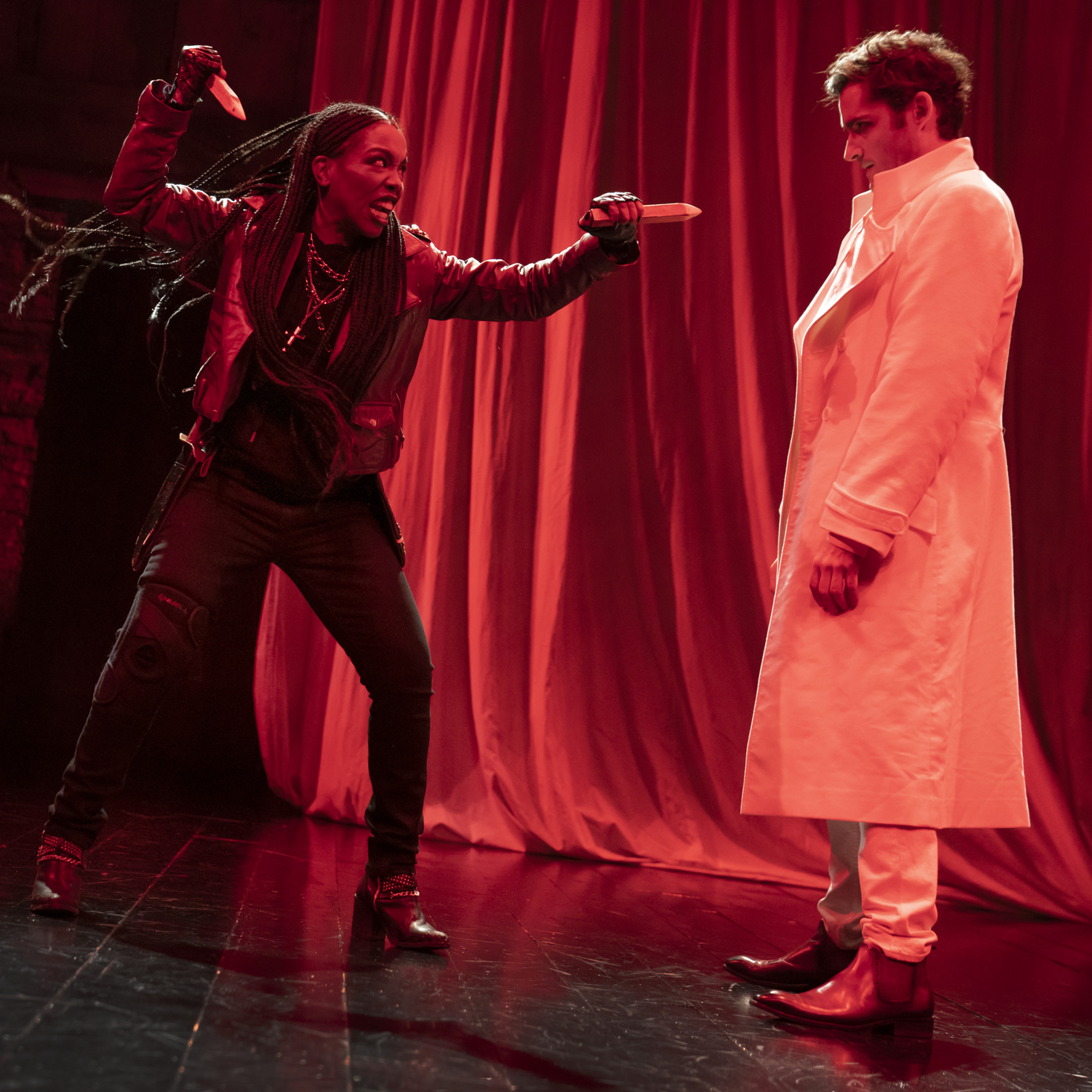 Don't expect a sexy vampire, says Amendt. "The original story, that's really a creepy misogynist story of [Dracula] getting these young women, and they misbehave with me which kills them," he explained. "Kate's put her twist on that and changed all that." In this new version, instead of Jonathan Harker as the main character, it's actually his wife Mina who helps solve the Dracula mystery. Another twist: a majority of the cast is women.
Since Dracula uses his vampirism as mind control, he becomes another tool of the patriarchy to control women. The question the play leaves audiences with is: Can you ever defeat Dracula and what he represents? "Are we gonna be able to solve these problems that we have with misogyny and gender and the patriarchy?" posits Amendt. "Are we gonna be able to figure these things out, or is it just something that we all inherited, a kind of plague, that's gonna be a problem forever? My Dracula is kind of representing that. So, it's a little more American Psycho than Monster."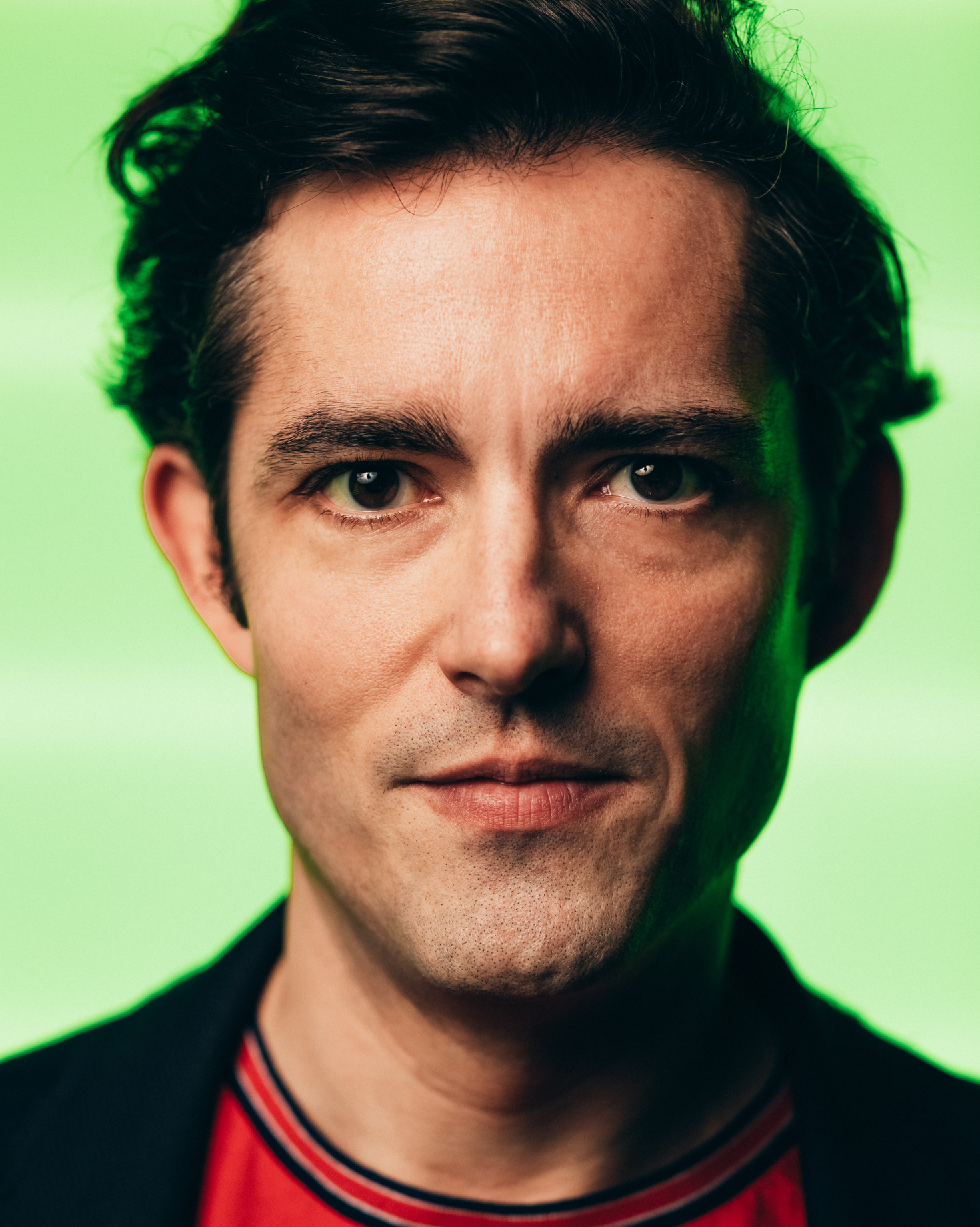 Dracula is currently running in repertory with a new version of Frankenstein at Classic Stage Company, a kind of "double creature feature," until March 8. It may sound like a dark program, but Amendt promises that it's also a fun time, since the Dracula team was also inspired by Ghostbusters. As he put it, the goal is: "Let's have a good amount of fun, let's bite some people, let's hiss at them, and let's try to leave you with your partner in the Uber on the way home wondering if one of you is a vampire."
Watch the rest of Amendt's #LiveAtFive interview below, where he also talks about why he loves doing Shakespeare.