A little more than a year ago, playwright Bess Wohl was at the theater. She was seeing What the Constitution Means to Me by one of her friends, Heidi Schreck. She sat down in her seat and noticed that in front of her was feminist icon Gloria Steinem. Wohl's mother had worked with Steinem at Ms. magazine back in the day and would bring her daughter to the office. "Of course, Gloria didn't recognize me because I was a baby then," Wohl recalls. "But I said, 'I'm Lisa Wohl's daughter.' And she was like, 'We're family!'" Here Wohl, ever expressive, blissfully exclaims, "Now I can just die. Just kill me now, this is the highpoint of my entire life."
That last statement would end up not being true because Wohl just reached another career high. She made her Broadway debut when her play Grand Horizons opened at the Helen Hayes Theatre on January 23. And it has a feminist angle that would make Steinem proud. "It deals with female sexuality and pleasure [for women] over a certain age, and it asks us to receive these women as full people, not as cartoons, and it challenges us actually," Wohl says.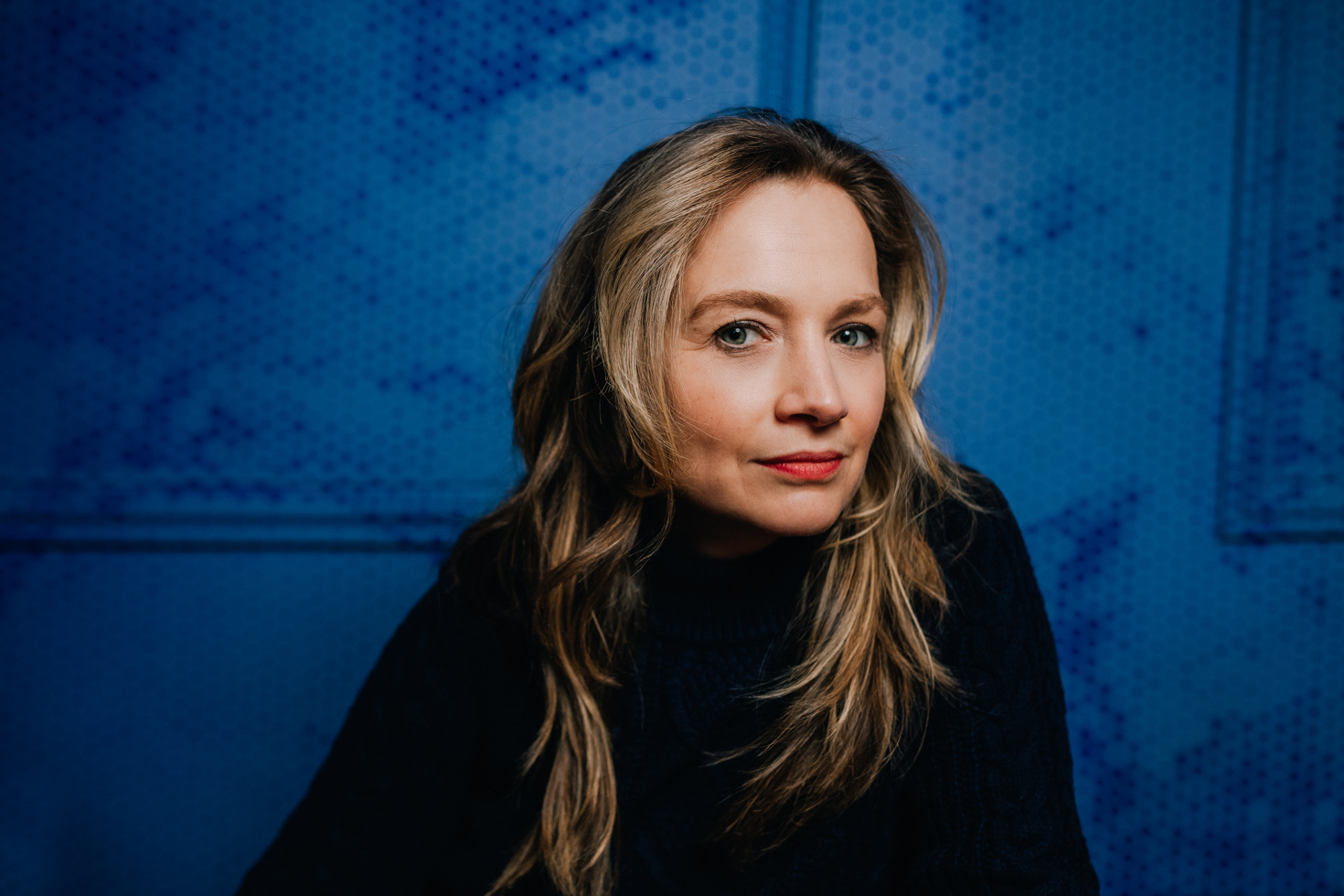 The play opens with Nancy (played by Jane Alexander) telling her husband of 50 years, Bill (James Cromwell) she wants a divorce. Her declaration throws the family in disarray as they realize they don't really know each other. It's a family play, and also a coming-of-age tale about an 80-year-old woman, who learns how to advocate for her needs for the first time in her life.
"I didn't even know when I was writing it what a feminist play it was," remarks Wohl. "I was really interested in writing a play about people stepping outside of the roles. But because it's an older woman who initiates that, it spoke to women even more acutely. I feel like to be on Broadway with a loud, sexy, funny play about older female sexuality—I'm really proud of it."
Wohl never thought she would be on Broadway. Her plays tend to push against what's possible theatrically. Her breakout hit Small Mouth Sounds, which took place at a silent retreat and had almost no dialogue, received two sold-out off-Broadway runs and a national tour. Wohl had two off-Broadway premieres last year: Continuity, about climate change, played Manhattan Theatre Club and Make Believe, about four children who discover their mother had abandoned them (and starred pre-pubescent actors) was part of Second Stage's off-Broadway season.
When Carole Rothman, the artistic director of Second Stage Theater, which owns the Helen Hayes, told Wohl that she wanted the playwright to create a work for Broadway, Wohl didn't believe it initially. "I was thinking like a f**king female!" Wohl laughs. "I was like, 'Leave me in my little theater with my quiet, quirky little play—that's all I need. I realized as the conversations kept happening, Carole was serious."
---
"Broadway audiences are made up largely of women, and they're here for the work that women are making."
---
Grand Horizons was inspired by a few events that happened simultaneously in Wohl's life: two of her friends' parents got divorced late in life, and Wohl gave birth to a second child. In a society where women are told they can have it all, Wohl was struggling to balance her roles.
"Those questions were operating for me a lot: Can you become a wife and a mother and still be an autonomous individual? Can you be in a family and be yourself—is that possible? Is your identity reduced to the role that you're playing?" Wohl asks. In Grand Horizons, Nancy tells her son Brian (Michael Urie) about the most significant sexual experience of her life. As Brian recoils on the floor in a fetal position, she gently tells him, "I will be a whole person to you." To Wohl, the play posits the big question of: "Are we capable of seeing each other as whole people?"
In order to make sure she was creating whole people and not cartoons, Wohl, who used to be an actor, allowed her cast members to give input about their characters. For example, since she says most plays about older folks deal with "dementia and alzheimer's," is it inappropriate for an elderly woman to talk about her "pussy"?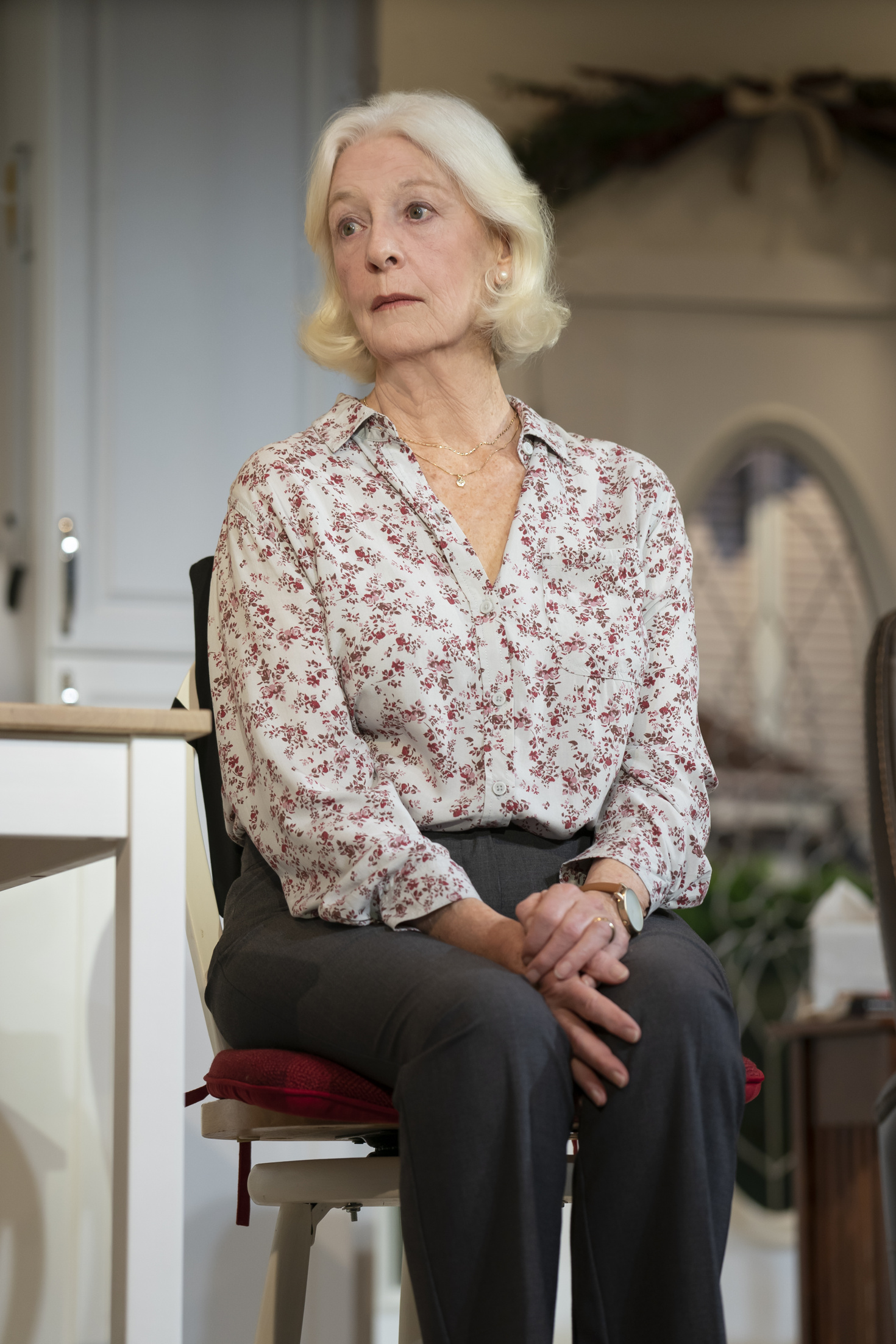 "Jane was there for that!" exclaims Wohl. "Every time I talked about, 'Is it too funny?' she would say no, 'Humor is essential at my age because you either get funny or you get bitter.' The humor was her lifeline in the play."
Wohl, who is now working on a new play based on her mother's journalistic experience at Ms., is one of only three female playwrights on Broadway this season. (Cromwell made note of that "deplorable" statistic on Grand Horizons' opening night.) To Wohl, the lack of representation isn't because there are no women writing new works. It's up to producers to see the value of giving diverse voices a platform. She believes women shouldn't be relegated to small off-Broadway shows; they should be allowed grand productions.
"It is up to the gatekeepers to open the gates for women, to know that women have, time and time again, made things that make money, that connect with audiences," she says, "Broadway audiences are made up largely of women, and they're here for the work that women are making. We really have to challenge the people who hold the purse strings to be more inclusive, not just of women but a full spectrum of humanity."