Jonny Beauchamp
(Photos by Caitlin McNaney for Broadway.com)
Jonny Beauchamp plays a Broadway wannabe turned drag queen in the new TV show Katy Keene, The CW's Riverdale spin-off. The actor—who's yet to have a Broadway credit, but who has appeared off-Broadway and on screen since graduating college in 2012—"saw myself on the page," when he first read the script for the show. "[In the role], I saw myself when I was starting out, post-school, like, 'What do I do? This is hard and scary, and there's no book or class to teach you,'" he told Broadway.com's Caitlin Moynihan in a recent #LiveAtFive interview.
Like his character, Beauchamp, who grew up in New York City, has always been a theater kid. "You could get student tickets to anything—all the Shakespeare in the Park [productions] every summer. I felt a real hug from the theater community as a kid," he said. "I thought musical theater was my lane. I always wanted to be a singer, and I never really thought that I could [sing] very well. So I thought I'd be an actor, and then they'll let me sing."
Acting classes and singing lessons—and sleepaway camps with Mean Girl's Barrett Wilbert Weed—aside, Beauchamp couldn't land a Broadway role: "I auditioned for every Broadway show I could get in for. I usually made it pretty far, but I always got cut." So he turned to screen acting. He made his television debut as the prostitute Angelique in Showtime's Penny Dreadful in 2015, which was canceled after three seasons.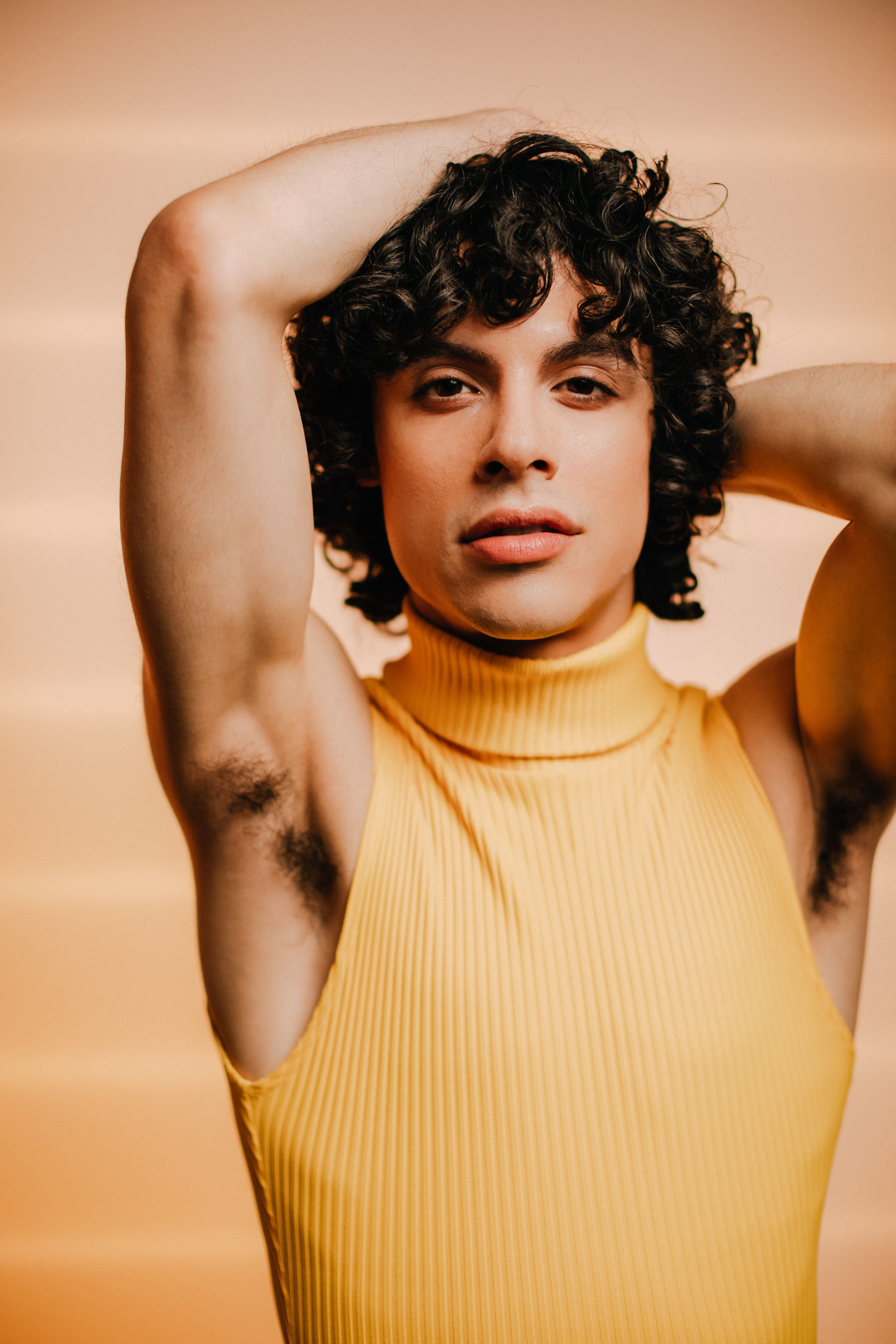 Beauchamp then played Ray/Ramona Garcia in Stonewall, a 2015 film about the gay rights riot that was a box office bust. Since then, the actor struggled with the ups and downs of show business. "Everything dried up," Beauchamp said. "I lost everything. I lost my agent, my manager, my team, everything. I was penniless and more or less homeless. I was sleeping on my mom's couch and kind of figuring out what I was doing. I was working at the Cornelia Street Cafe, and that's when I got the first message for Katy Keene."
The CW show pulled Beauchamp out of his show biz slump. And now he's starring alongside his musical theater idol. In Katy Keene, the Tony-nominated Daphne Rubin-Vega plays Beauchamp's mother. He's been a "ride or die fan since the first time I saw the Rent poster," he gushed. "I convinced my mother to have my 12th birthday at the Circle in the Square [Theatre] at The Rocky Horror Show. The lights went up, she sang, 'Michael Rennie was ill the day the Earth stood still,' and I lost my mind."
Watch the rest of Beauchamp's #LiveAtFive interview below.