Graphic by Ryan Casey for Broadway.com
We've all heard of showmances, that phenomenon that happens when two artists meet while doing a show and fall in real love. But there's another phenomenon that happens just as often: two strangers who happen to sit next to each other at a show, and then strike up a conversation. For Valentine's Day, Broadway.com asked our readers to send in their stories of finding love at the theater. And they did not disappoint. We got dozens of entries, and picked the most heartwarming, seemingly serendipitous ones. Give them a read, and we hope the next time you're sitting in a theater getting ready to see a show, and notice a cute stranger nearby, you'll say hi. Because in the words of a certain Disney musical, "Love is an open door."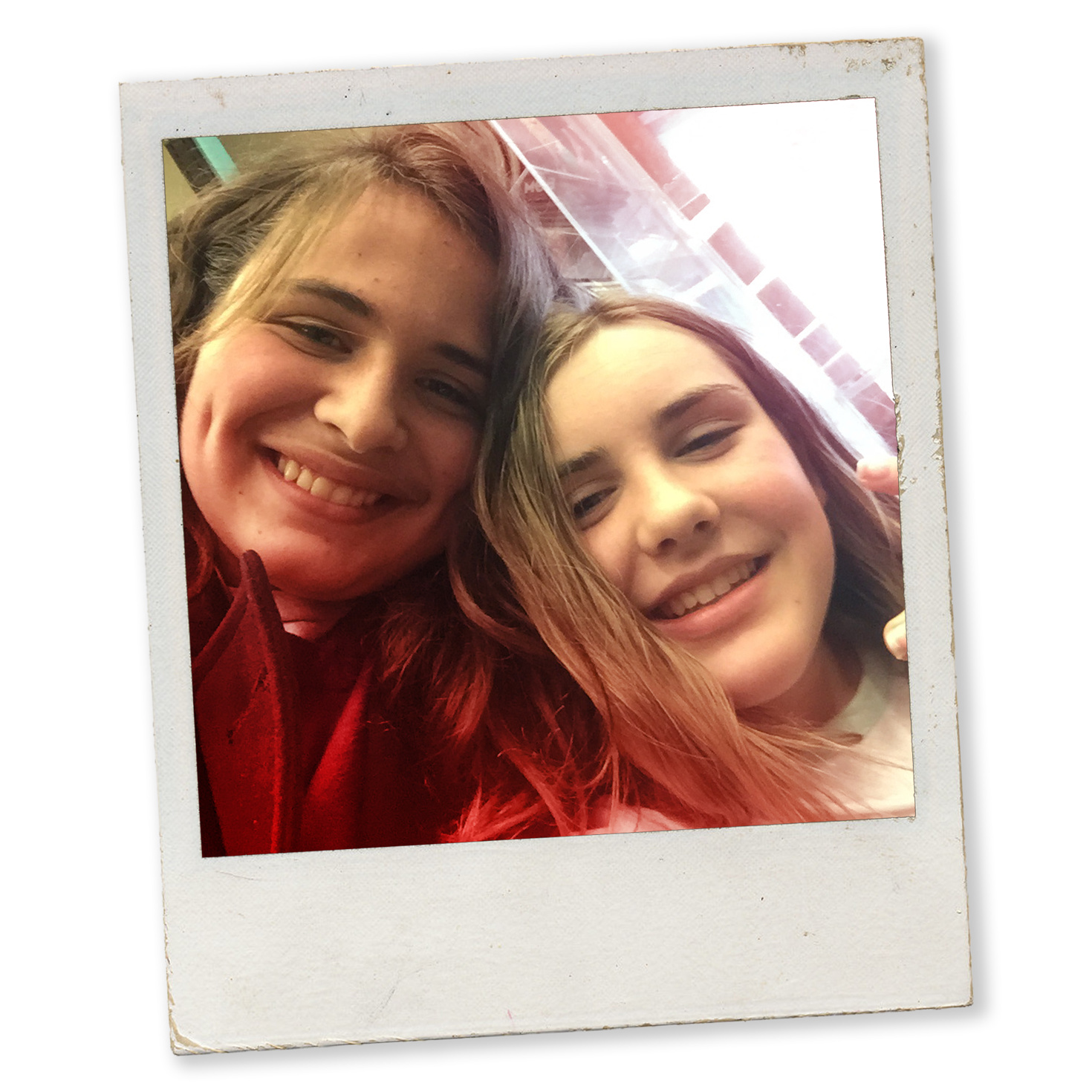 Sofia Alverde (Petaluma, California)
I was seeing Hamilton for the second time and I was sitting next to this cute girl. She and I started talking at intermission because our parents weren't there. When we went home we hugged each other and it was sad that we had to leave each other. Then when we were texting the next day we found out that we lived in the same town! We're coming up on our five-month anniversary and we're going to see Hamilton again to celebrate.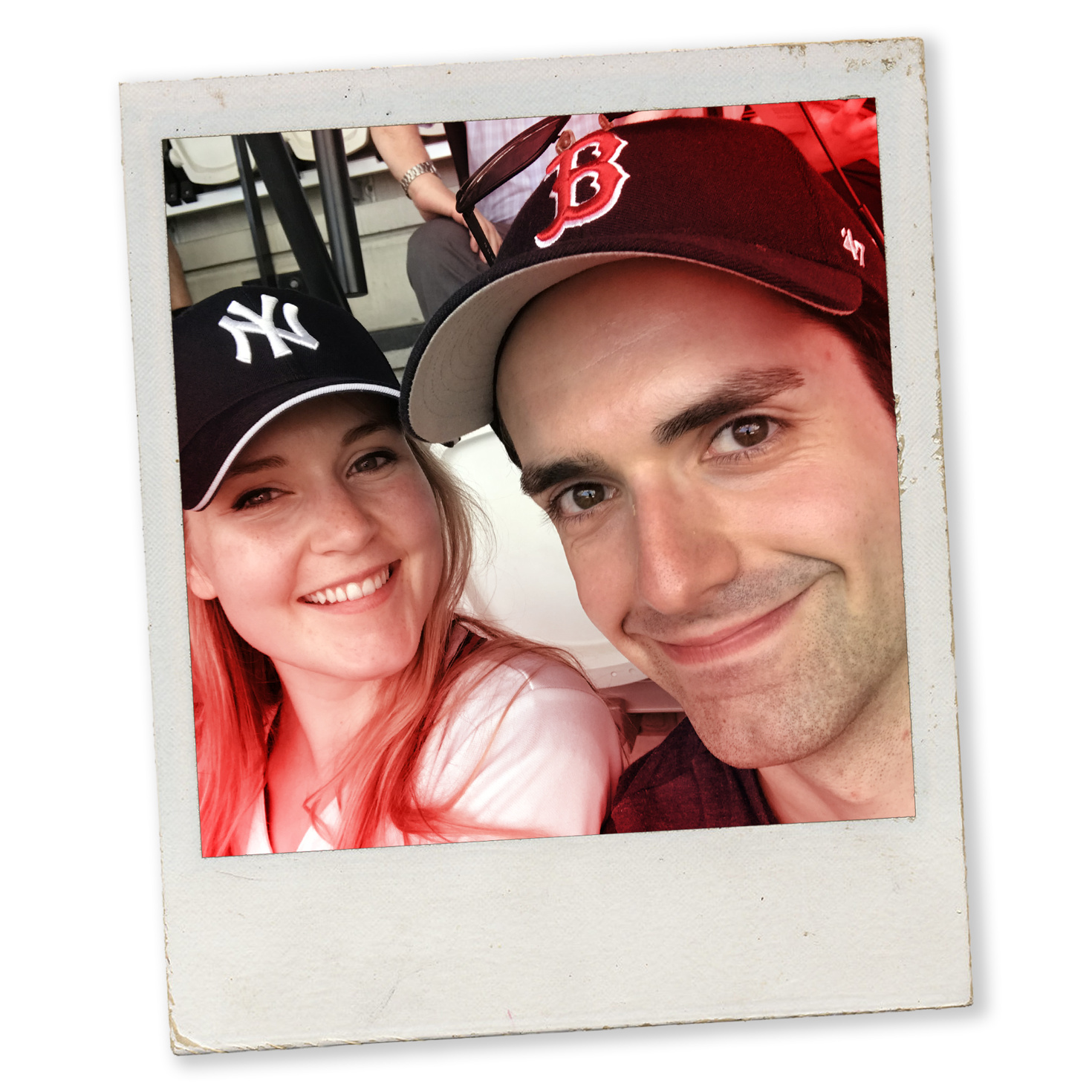 Kaitlin Reynell (London, U.K.)
He was conducting. I won the front-row lottery. We spotted each other. I tweeted about the show, and he found me on Twitter! Two years later we now work in the same theater!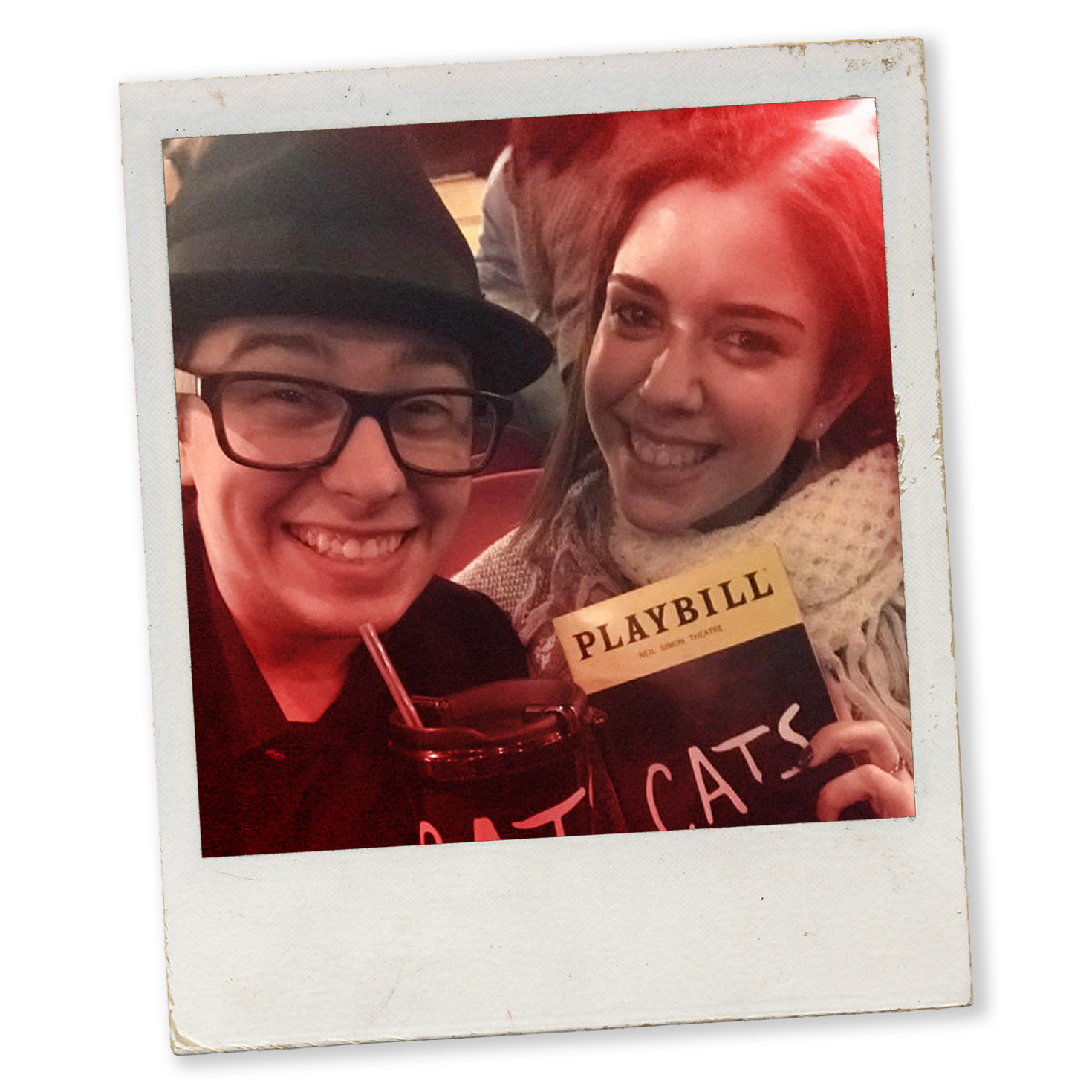 Catherine Latham (Brooklyn, New York)
We met in theater class in college and he walked in wearing a Tuck Everlasting T-shirt. But it wasn't until BroadwayCon that we became friends. We hung out one night as friends and saw Cats and now we watch Cats every year on that date. Our first official date was at Charlie and the Chocolate Factory and now we see as many shows as we can. We definitely go to a show every Valentine's Day!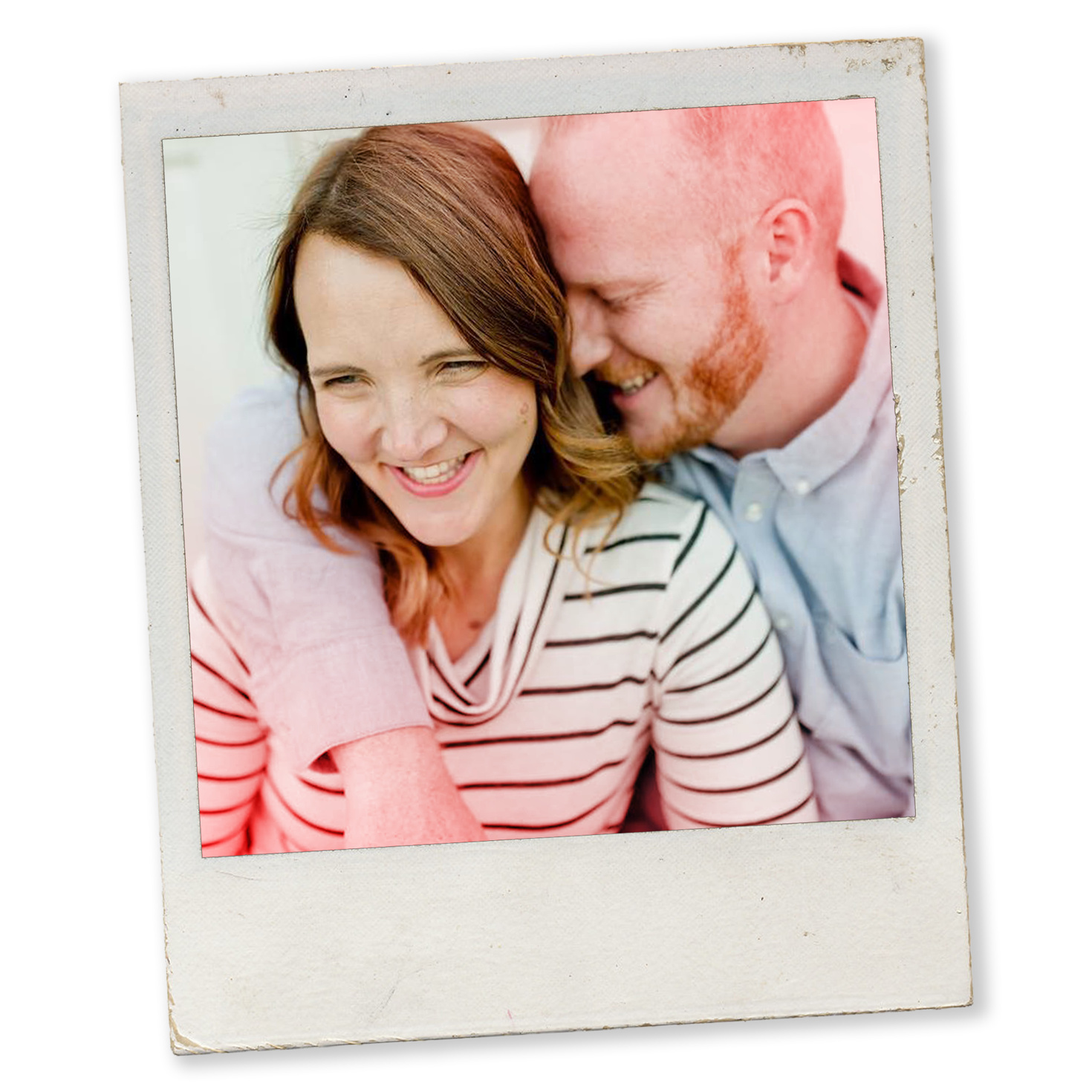 Leigh Gibson (Salt Lake City, Utah)
It was intermission of South Pacific on January 3, 2012. My friends made a comment about the cute guy sitting two rows behind us. My friend Kelly got the courage to introduce herself and we all struck up a conversation. We became Facebook friends that night and the rest is history. We were married a year and a half later. We now have two kids, and one on the way. And we still have season tickets to the touring Broadway shows, only now we sit together.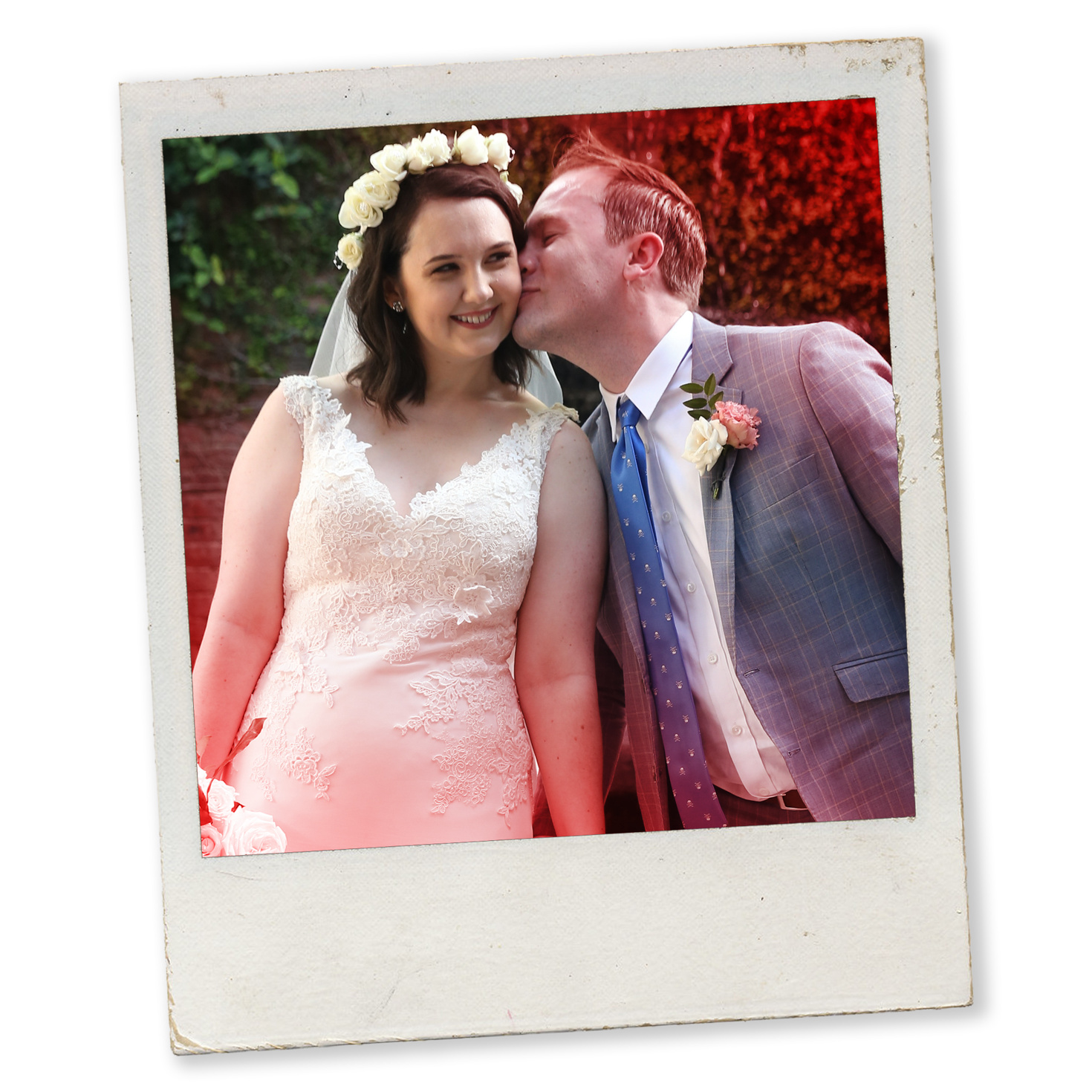 Josh Krebs (New York, New York)
In August of 2011, I scored tickets for a matinee performance of Jerusalem. I had a seat in the far back orchestra and next to me was an empty seat. An older couple next to me asked why I was by myself. In an act of jest, I told them that my date was running late. To my surprise, right before the second act of the show started, a woman in a green pattern dress starts to brush past the patrons as she takes her seat right next to me. I look at my new theater friends and say, "Look! I told you she didn't stand me up." The woman in the green pattern dress looks at me and says, "Shut up. I don't know you." Seven years later, I married the women in the green pattern dress.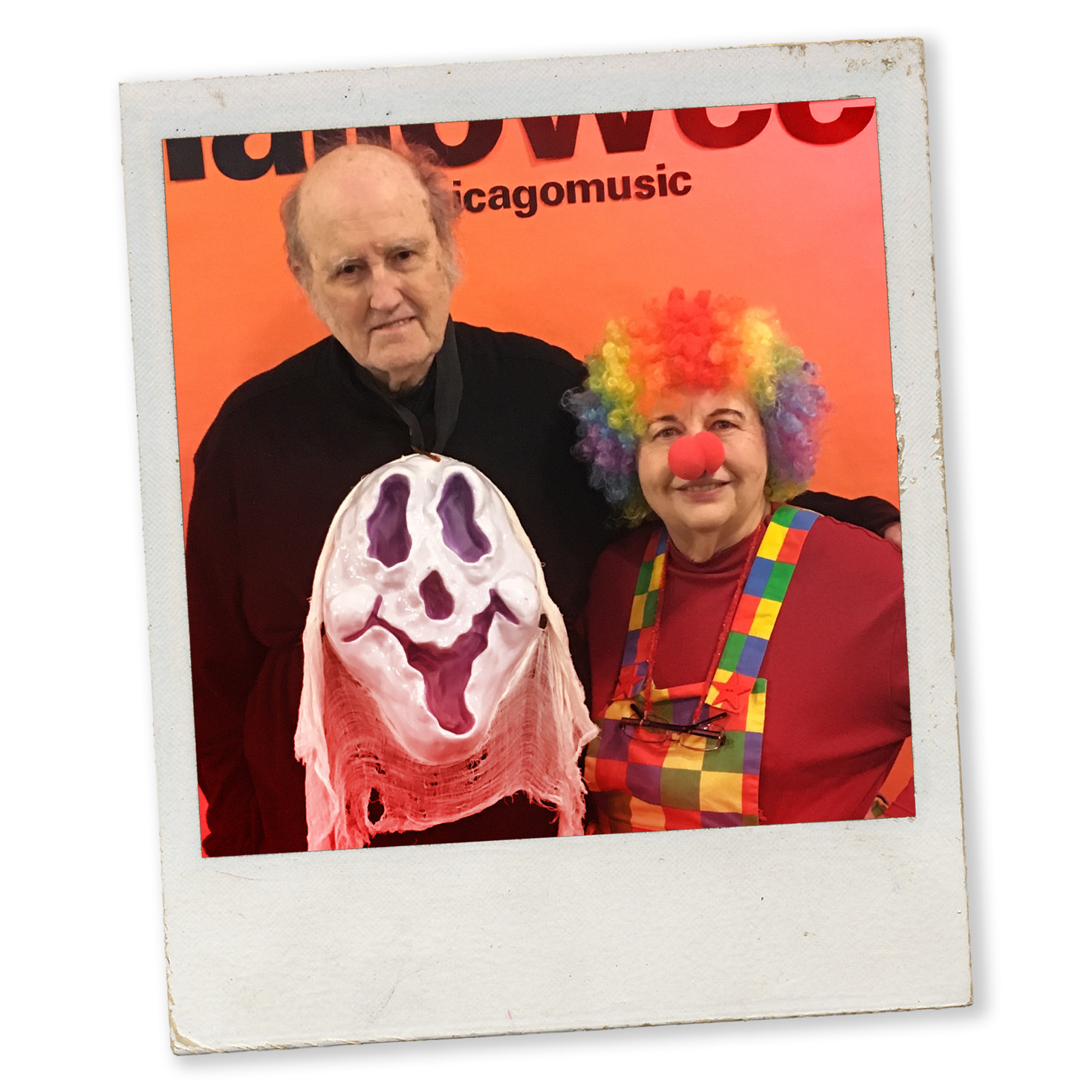 Charmaine Spencer (Chicago, Illinois)
I was new to Chicago, working with a small puppet theater when I discovered that the Goodman Theatre accepted volunteer ushers. I jumped at the chance to see their production of Huckleberry Finn for free. I ended up on an aisle with two other ushers who were gentlemen in their 50s. One of them, Hugh, was immediately friendly, funny and super intelligent. After the show, I gave him a puppet theater brochure and went home expecting nothing. You see, I was 39, overweight and had finally subscribed to Edna Ferber's maxim that being an "old maid" was a delightful sensation, "once you cease to struggle." So, I was shocked when his letter arrived at the puppet theater. He was actually asking me out, to a production of The Mikado. We met in April 1985. We honeymooned in England in September. Now 73 and 84, we still usher 2-4 times a week. We're still in love with the theater and each other.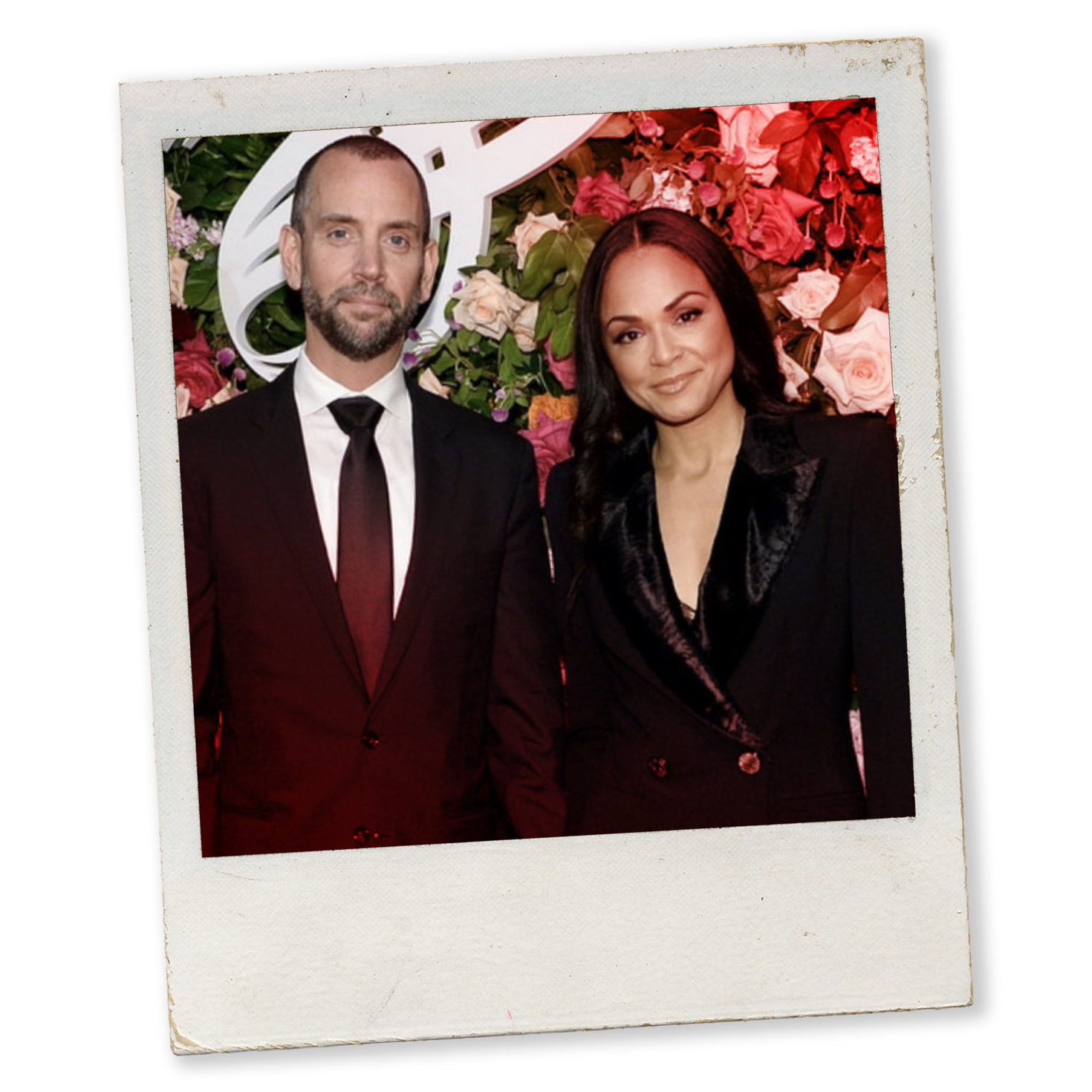 Karen Olivo (New York, New York)
I was in BKLYN: The Musical, playing Faith the angel. He (my now husband Jim Uphoff) was working sound on the show. He would put my mic on me nightly. We were both married to other people at the time but built a lovely friendship. Years later that friendship helped us reunite after our previous marriages had ended. Jim asked me to marry him on Valentine's Day (I had never been a fan of the holiday). We have since worked on shows together in our hometown of Madison, Wisconsin.