Myra Lucretia Taylor and Reg E. Cathey
(Photos by Caitlin McNaney and Dimitrios Kambouris/Getty Images; Graphic by Ryan Casey)
In honor of Black History Month, Broadway.com asked actors, directors and playwrights to tell us about black theater-makers who inspired them. Stars jumped at the chance to honor those who came before them, and in the process, taught us about the fundamental contributions of black artists to the American theater. To read the other entries in this series, click here.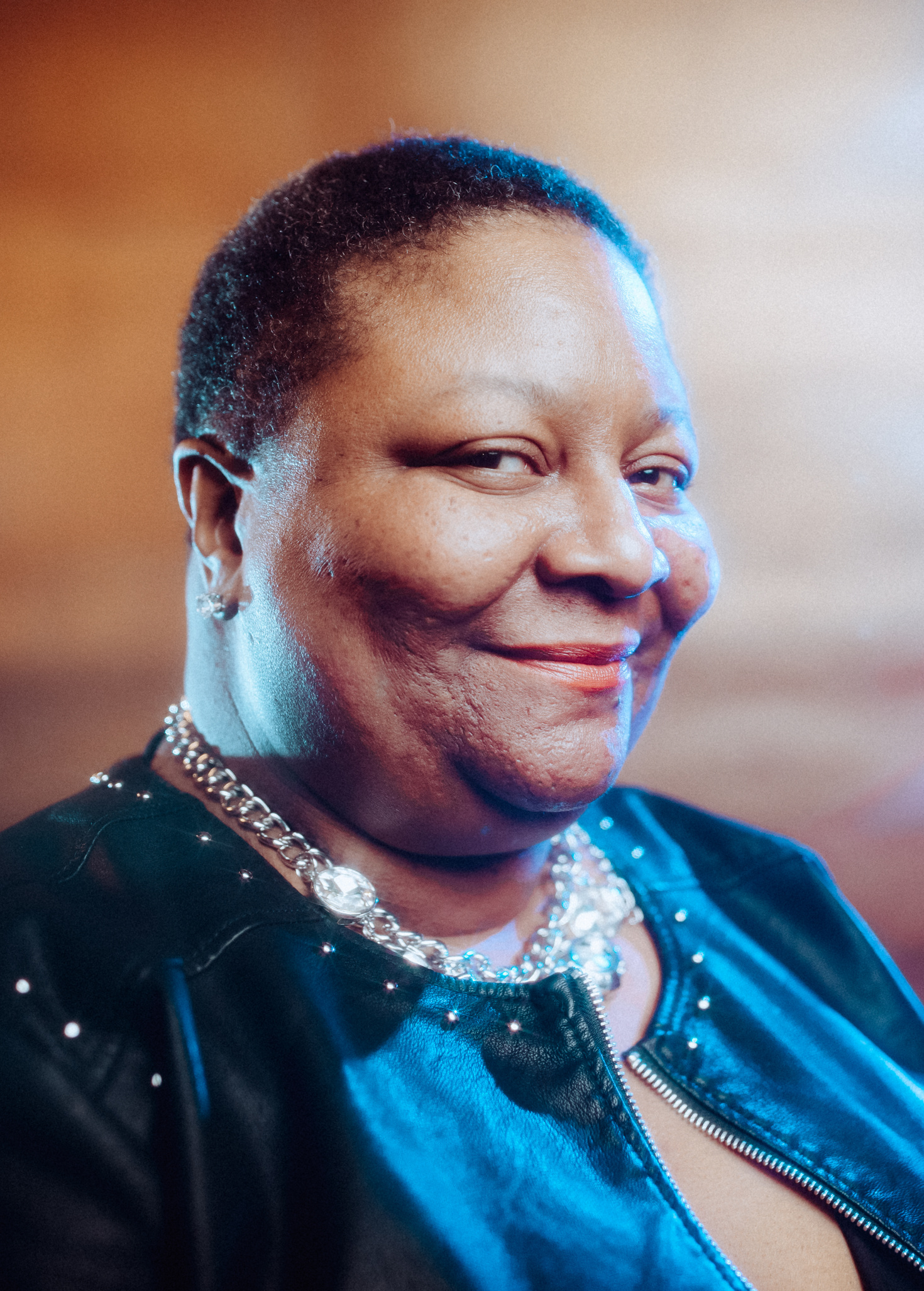 Myra Lucretia Taylor plays Gran Georgeanna in Tina: The Tina Turner Musical. She made her Broadway debut in the 1988 production of A Streetcar Named Desire and has since appeared in six additional Broadway shows, including Mule Bone (1991) and Nine (2003). After joining the Wicked tour in 2008, she became the first black woman to be cast in the role of Madame Morrible. When asked which black theater artist inspired her, Taylor said Reg E. Cathey, an Emmy-winning actor and close friend.
Cathey, who was burn in Huntsville, Alabama in 1968, studied theater at the Yale School of Drama and was a regular actor off-Broadway. He appeared in 17 off-Broadway shows, and was a favorite of The Public Theater, taking on Shakespearean roles in King Richard III (1983), Measure for Measure (1985), Macbeth (1989), Hamlet (1990), The Taming of the Shrew (1999), Timon of Athens (2011) and Love's Labor's Lost (2011). On screen, he's remembered for his roles in The Wire, Oz, The Mask, Fantastic Four and House of Cards, which earned him three consecutive Emmys, including a win in 2015. Cathey died in 2018 at the age of 59.
---
"Even as a young man, he had that voice, that wit and that glint in his eye that let you know he was up for it: life."
---
Taylor on Cathey: "I met Reg at Yale. I was an undergraduate, and he was at the Drama School. Even then, as a young man, he had that voice, that wit and that glint in his eye that let you know he was up for it: life. Post New Haven, in Manhattan, we would run into each other on the street. On one occasion when we were both still in our 20s, I was telling Reg about some audition I didn't feel so good about, how there was a lack of feedback in the room and how I probably wouldn't get the job. I was really down on myself. Reg listened, threw his head back, laughed, and offered this bit of wisdom: 'Just wait,' he said. 'Just wait until they tell you how much they love you, and you STILL don't get the job!' As actors, we know this. You do your best, and then you walk away, because there is only so much we have control over. But that day, on that corner, Reg blew my mind a little, knocked some of the fairy dust off, and let me know there would be disappointment and bewilderment. And that laugh! If Reg could know all that, and still laugh like that, then maybe I could, too. Thank you, brother."