Shoba Narayan
(Photos by Caitlin McNaney for Broadway.com)
Hometown: Born in Bryn Mawr, Pennsylvania
Current Role: Nessarose, the sister of the misunderstood heroine Elphaba in the Broadway smash Wicked. Because she was born with damage to her legs, she uses a wheelchair. Narayan is the first South Asian woman to play the role.
Stage & Screen Credits: Narayan made her Broadway debut in Natasha, Pierre & The Great Comet of 1812 (2016) as both a member of the ensemble and an understudy for Natasha. She then stepped into the role of Eliza Hamilton, wife of Alexander Hamilton, on the national tour of Hamilton. On screen, she has appeared in the independent feature film Growing Up Smith and on television in Quantico, Halal in the Family, Gossip Girl, Coin Heist and Mistress America.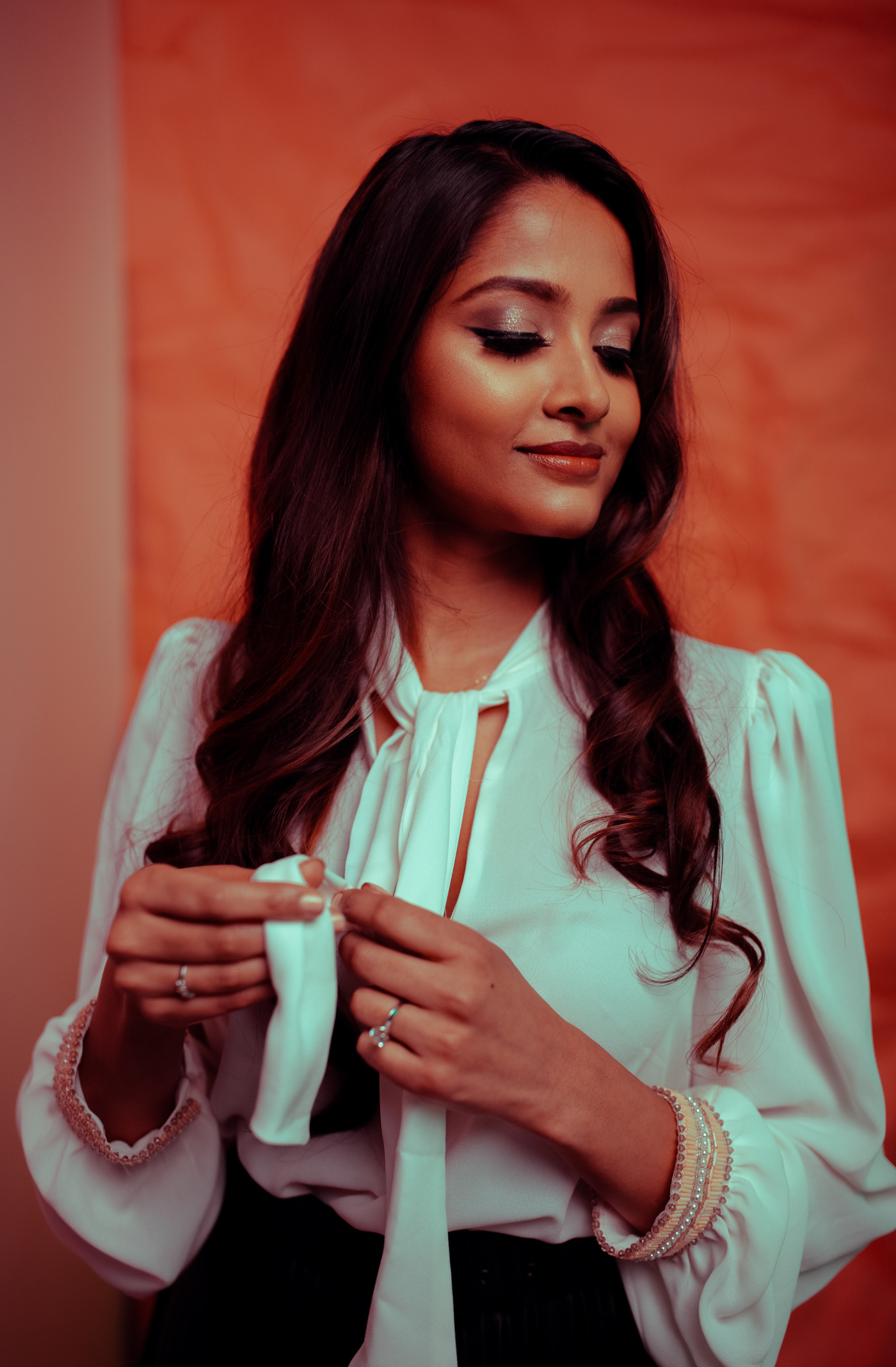 How she started performing: "When I was four years old, I started doing these shows for my family every night while my mom was cooking dinner. I'd be the director, producer, the talent, the box office—I cut out construction paper tickets and sold them to my family members. It was this one-woman variety show. I'm pretty sure I sang 'Zip-a-Dee-Doo-Dah,' but my family was thoroughly entertained. My parents enrolled me in music and dance classes of both the East and the West. On the Western side, I studied classical ballet, classical voice, violin, and then eventually musical theater. They wanted me to have a good grasp of my cultural identity so I learned classical Indian music called Carnatic music and classical Indian dance called Bharatanatyam. I'm so glad that they did that because it really gave me a sense of cultural identity."
Her first time in Oz: "When I was in eighth grade, it was announced that we would be doing The Wizard of Oz as our musical. I was so excited about the idea of playing Dorothy, but when I expressed my interest in the role, I was met with some not-so-pleasant comments from my classmates. They were saying things like, 'Dorothy needs to be white. She's not brown. It's never going to be you.' As upset and discouraged as I was, I still decided to cancel out all the noise and go after what I wanted. I worked my butt off. I practiced 'Over the Rainbow' more times than you can ever imagine. I got the part, and it was the most magical experience of my life to be able to play a leading part for the first time."
On channeling Ariana Grande: "During my last solo show at Green Room 42, I performed a version of Ariana Grande's 'thank u, next' from Eliza Hamilton's point of view. I switched up the lyrics like, 'Thought I'd end up with George, but it wasn't a match. Wrote some letters to Lawrence. Now I read them and laugh. Even though I got married. And for Alex, I'm thankful 'cause he showed his colors in due time. And he was no angel.' I was going to do a full-blown music video. Hey, Broadway.com...."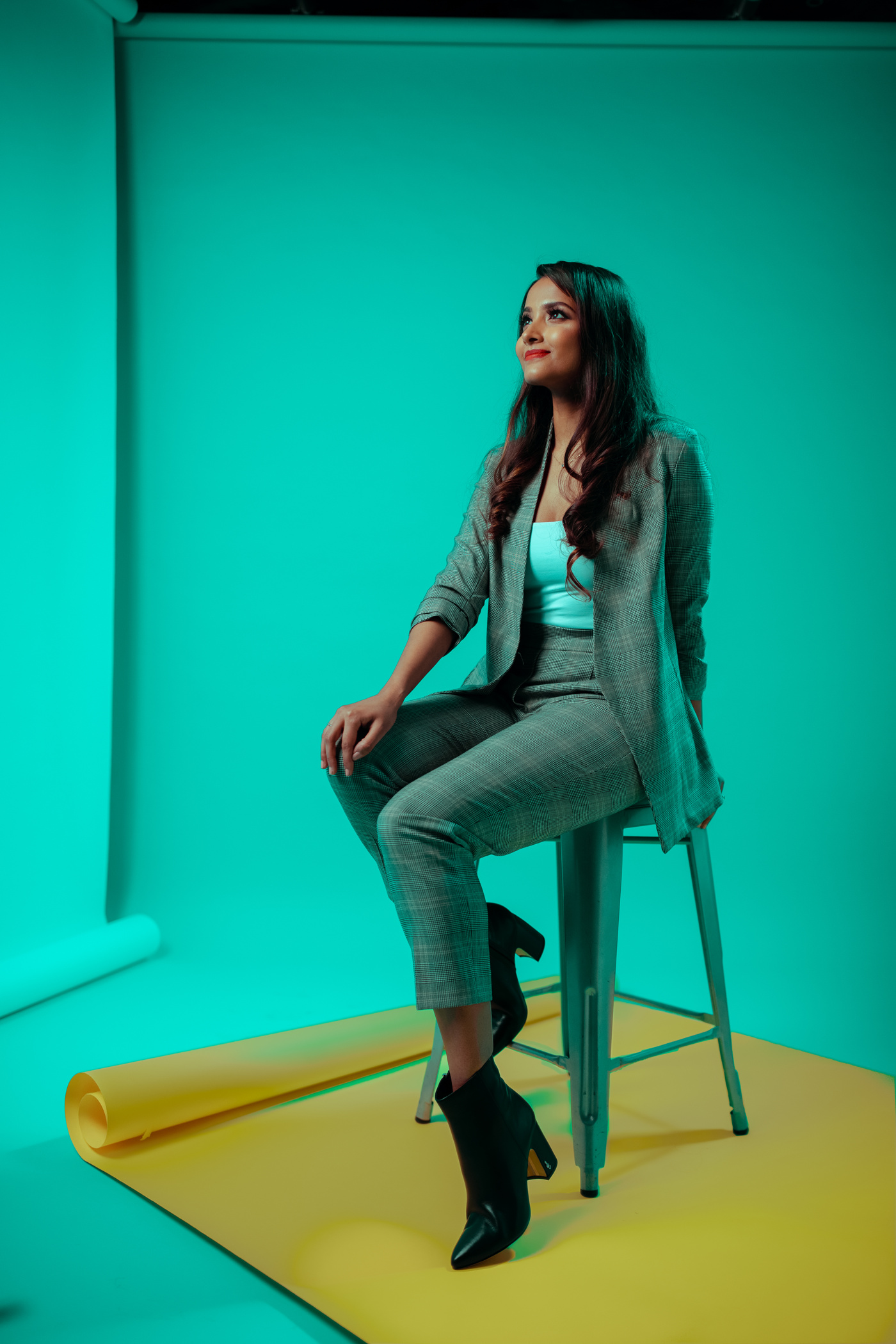 That time Lin-Manuel Miranda left her a voicemail: "I was in Salt Lake City on the Hamilton tour and got this random call. I didn't recognize the number, so I just let it roll to voicemail. I ended up getting a text message and it says, 'Maybe: Lin-Manuel Miranda.' I started sweating! I'm like, 'Oh my gosh, I literally just ignored my boss.' I gave him a call back and he was like, 'Hey. I had this amazing idea about recording this first version of 'Burn' [from Hamilton]. It's more powerful and scathing, and I just have this idea of all of the current Elizas coming together and just ripping it out.' I said, 'I'm in. Tell me when. I will be there.' That's how 'First Burn' unfolded. A couple of days later, I was on a flight back to New York recording the song with all of the Elizas at Atlantic Records. The song ended up going to the number one spot on iTunes. It was a bucket-list moment."
How she's changing Broadway for good: "Wicked was way ahead of its time in many ways. It's about women supporting each other, coming into their own and making these decisions for themselves. I'm so happy to be part of a show that sends that kind of message out into the universe. I'm honored to be the first South Asian in this role [Nessarose]. I think when you don't see yourself on stage or know what's possible for you, it's hard to go for a dream. I'm hoping we'll see more and more people of color going fearlessly towards their dreams of playing lead roles on Broadway."