LJ Wright & John Behlmann on their wedding day
(Photo: Olivia Kunz)
Broadway actor John Behlmann and dresser LJ Wright were married on February 29 in Long Island City, NY. The pair met in 2018 during the pre-Broadway run of the musical comedy Tootsie and were engaged in January.
"It was a perfectly intimate ceremony with our immediate families and just a handful of dear friends," Behlmann told Broadway.com. "The whole thing took place at Maiella, a beautiful waterfront Italian restaurant. The ceremony was officiated by my father, Richard Behlmann, an attorney (and licensed wedding officiant) in a small private room with a view of the Manhattan skyline as the perfect blue day faded into a city sunset. Before we even got engaged, we loved the idea of getting married on leap day...and we just couldn't wait another four years."
Behlmann is perhaps most known for his recent comedic turn as Max Van Horn in Tootsie. His other credits include Broadway turns in Significant Other and Journey's End and off-Broadway appearances in Pretty Filthy, Wild Animals You Should Know and The 39 Steps.
Wright is currently a dresser on Ain't Too Proud: The Life and Times of the Temptations. Her credits also include Broadway's Summer: The Donna Summer Musical, Aladdin, The Prom, Cirque du Soleil Paramour and Dames at Sea.
The Broadway.com family sends wonderful wishes to the talented newlyweds!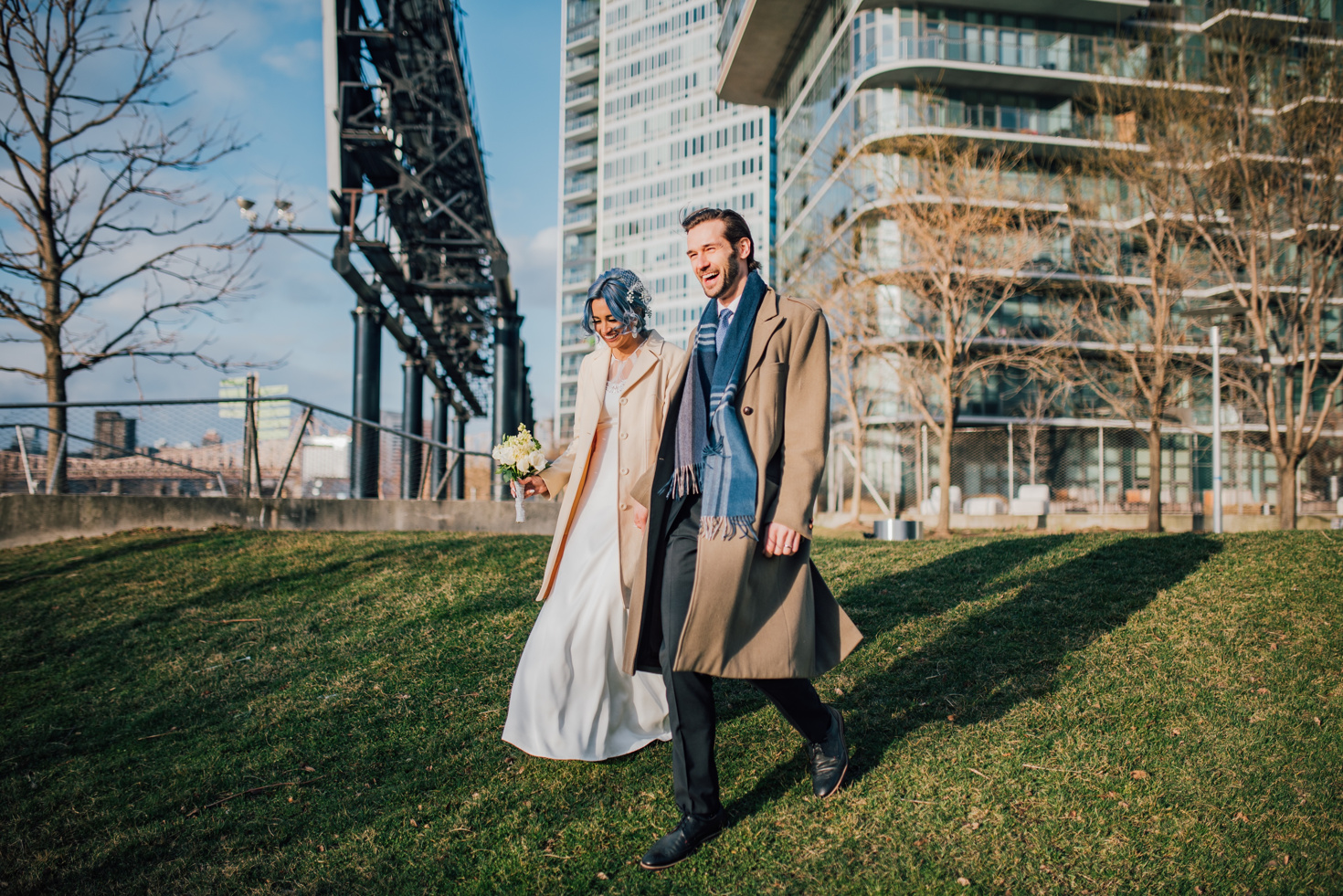 LJ Wright & John Behlmann
(Photo: Olivia Kunz)