Katie Holmes & Eddie Kaye Thomas in "The Wanderers" off-Broadway
(Photo: Joan Marcus)
Katie Holmes is back on the New York stage in Anna Ziegler's The Wanderers. Having previously appeared on Broadway in Dead Accounts and All My Sons, this marks her off-Broadway debut. She sat down with Broadway.com Editor-in-Chief Paul Wontorek on The Broadway Show to talk about what inspired her return to the theater.
In The Wanderers, Holmes plays a movie star—a role with which she can obviously identify. Known for her many screen credits, including Dawson's Creek, Batman Begins, The Ice Storm, The Kennedys and many more. Holmes says Ziegler's writing is what made her want to come back to the stage. "When it's really good writing, we're going to be discovering stuff until we close," she said. "So, that's when you feel, 'Oh, I want to be a part of that. That's exciting.' To do something on a New York stage is so exciting."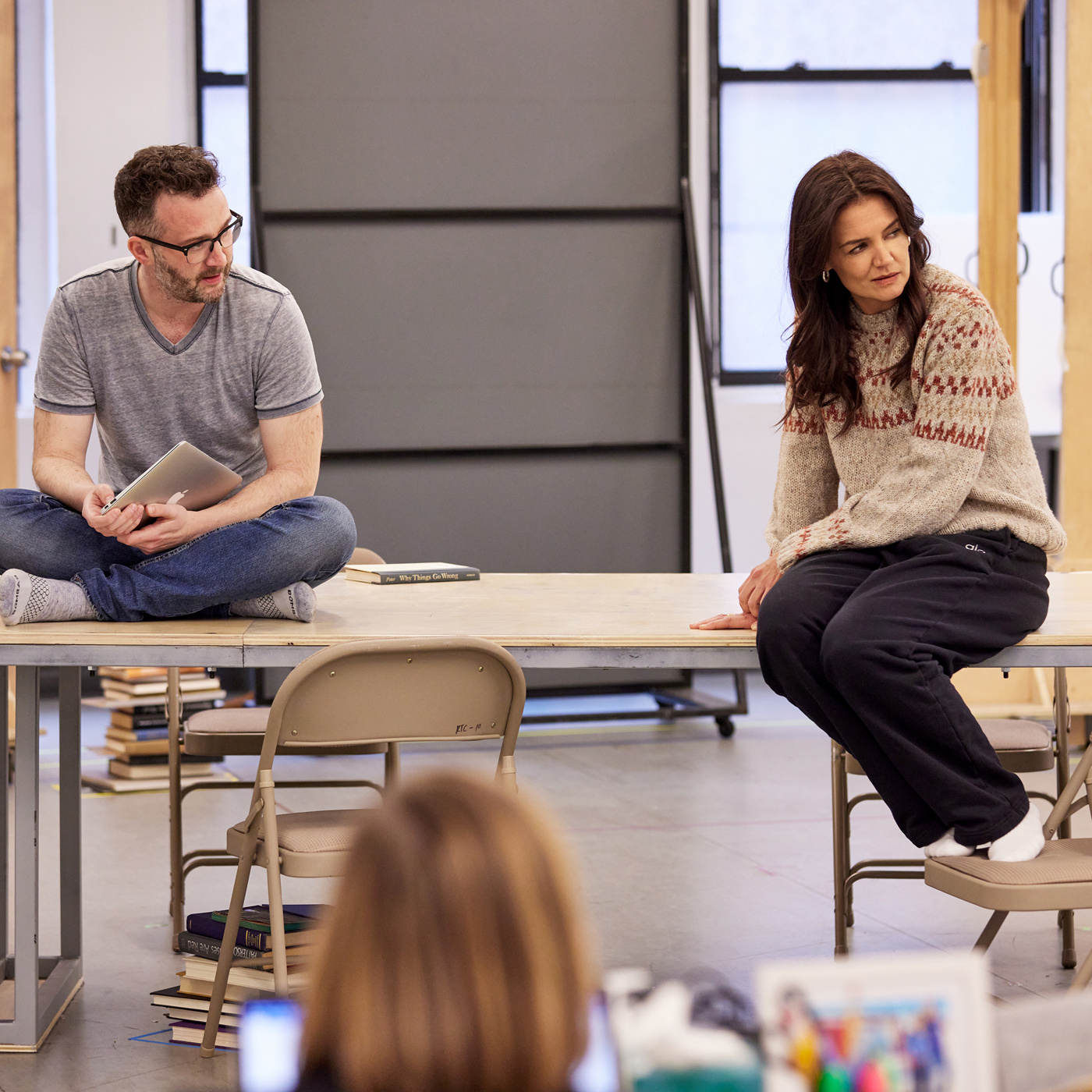 The Wanderers, playing at the Laura Pels Theatre, opens on February 16. Holmes revealed she never takes the stage without feeling nervous. "To me, it's like a sport. Your body has to be ready," she said. "You're watching your castmates and seeing their beautiful work, so, you don't want to f**k it up. I never get comfortable."
Despite jitters, one of Holmes' earliest theater experiences was playing Lola in Damn Yankees her senior year of high school. "My director was Damien Rogers. It was done at St. John's Jesuit High School. He was such a great director. He impacted all of us in such a profound way and really made theater meaningful," she said. "I have been thinking about that experience so much doing this."
Watch the interview below and head here to check your local listings for The Broadway Show. Hosted by Emmy winner Tamsen Fadal, it is the only nationally syndicated weekly theater news program.