Bonnie Milligan
(Photo by Emilio Madrid for Broadway.com)
The Broadway Show with Tamsen Fadal is once again celebrating first-time Tony nominees. Fadal and Paul Wontorek sat down with Ain't No Mo's Jordan E. Cooper, Parade's Micaela Diamond, Some Like It Hot's J. Harrison Ghee, Kimberly Akimbo's Bonnie Milligan, & Juliet's Betsy Wolfe and Cost of Living's David Zayas. Here's a sneak peek at the episode.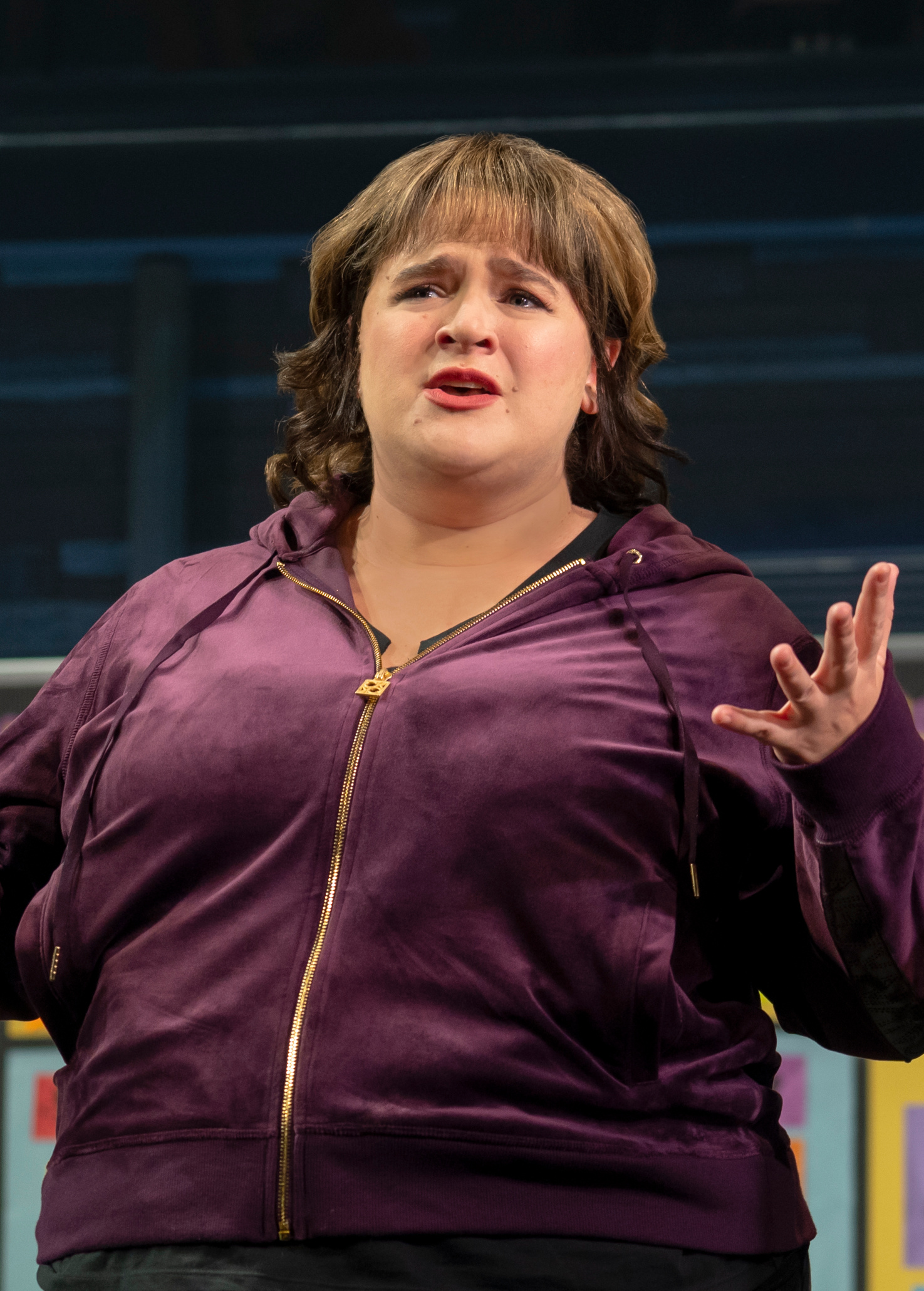 When Bonnie Milligan was a child, she would act out made-up movies in the mirror and pretend to be a guest on Oprah. Now, that self-described "little spitfire" is a first-time Tony nominee for her turn as the lovable but morally questionable Aunt Debra in Kimberly Akimbo. "So much of what Kimberly Akimbo is about is being in the moment," Milligan said. "I make a conscious decision every day to take what I have ahead of me. Otherwise, it can get very overwhelming. To be able to really savor the exhaustion, because it's my dream, is a choice, and I have been very present. When you have an entrance applause, I savor that. This is what I've always dreamed of, and now I get to do this dream role in this dream show."
Known for powerhouse voice, which earned her the nickname Belting Bonnie, Milligan said that being a singer was not her original plan. "I always consider myself an actor first," she said. "I trained for acting, not musical theater. I found the belt in college and started singing that way—that's not how I identified at first. Along the way, people got to know me on the concert scene or YouTube, and they'd say, 'Wait, but you're a good actress.' And I'm like, 'Thank you?' It's amazing to be seen and to have a role like I have in Kimberly Akimbo, where it really requires all parts of me. I've been given the best material."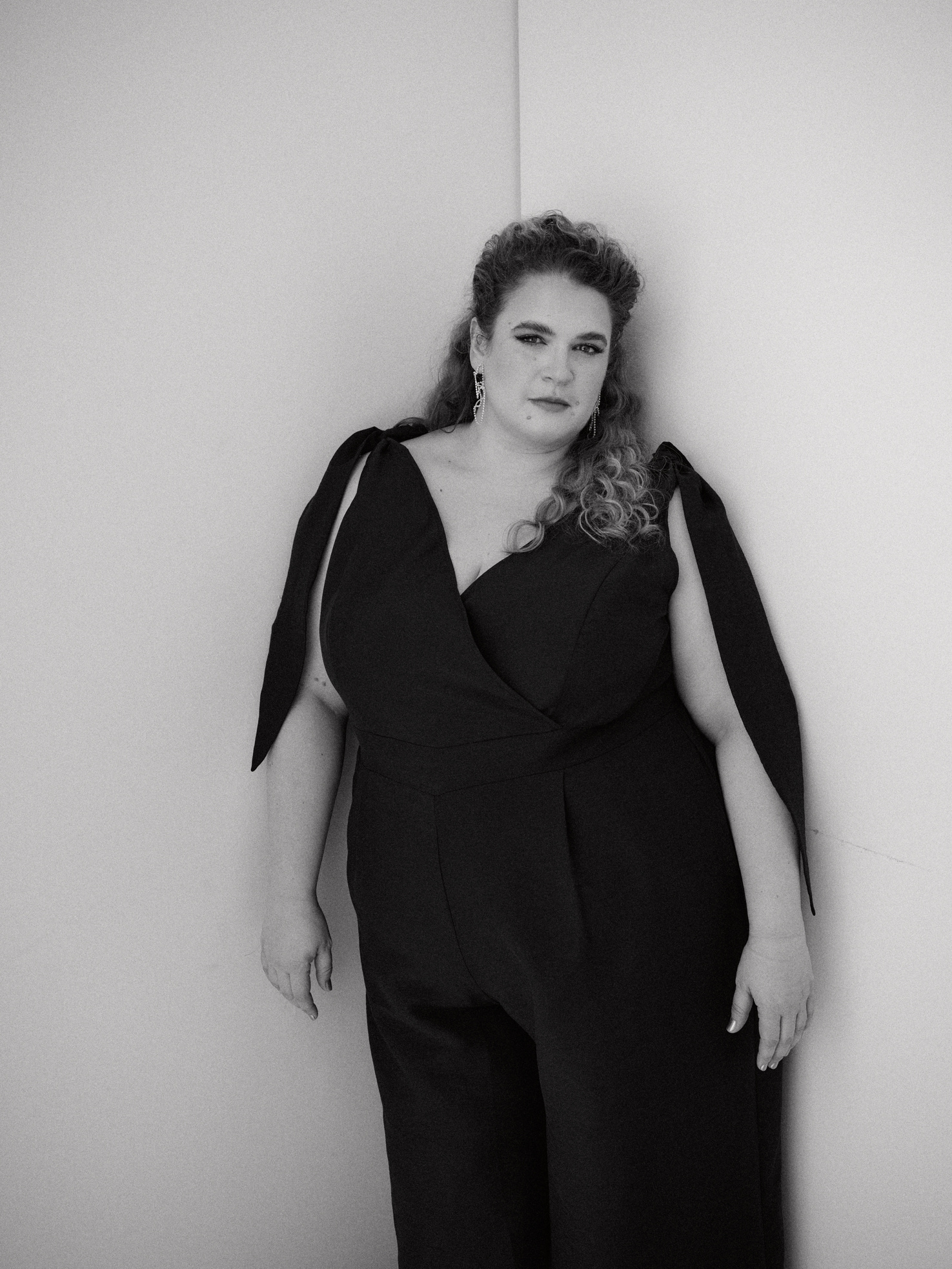 Milligan first made waves on Broadway in Head Over Heels as Pamela, a princess. The performer appreciated that the character's size was not a plot point and hopes diverse casting opportunites continue to be available for performers in the future. "There is a place for all of us," she said. "I do think the industry is coming around to seeing that more. Look at this year's nominees—we have such a beautiful array of humans. My biggest advice is to learn to love yourself. When I came to the city, I kind of lost myself. I had to get into therapy and learn how to love that girl again. You can't find validation out of any of this. Surrounding yourself with people who love you for who you are, not for what you can do, is the biggest thing."
With her first nomination in the books, Milligan is ready for what's to come. "What I hope is to have a career that thrives wherever it is, in multiple mediums," she said. "I don't need fame and fortune; I want to work and be known for producing good work and being kind to work with. I look at some of my idols who have been able to do that, like Laura Benanti and Donna Murphy and Deb Monk, they can operate in all these fields. That's what I hope for myself. At this point, I think the possibilities are limitless. I'm excited for what comes next!"
---
The Broadway Show with Tamsen Fadal 2023 Tony Awards Special airs on 118+ stations across the country all weekend and in New York City on PIX11 at 7:30PM ET on Saturday, June 10.
---

The Broadway Show Credits: Directed by Zack R. Smith | Executive Producers: Tamsen Fadal, John Gore, Lauren Reid and Rich Jaffe | Tony Shoot Producers: Paul Wontorek, Beth Stevens, Caitlin Moynihan and Lindsey Sullivan | Videographers: Ben Castro, Luis Ferrá, Eddie Lebron and Nick Shakra
Photo Credits: Photography by Emilio Madrid | Styling: Eliza Yerry | Hair/Makeup: Rachel Estabrook and Monique Gaffney, Angella Mendillo for David Zayas | Photo assistant: Alan Padilla
Styling Credits: Jumpsuit: Eloquii | Earrings: Lady Grey | Shoes: Milligan's own