J. Harrison Ghee
(Photo by Emilio Madrid for Broadway.com)
The Broadway Show with Tamsen Fadal is once again celebrating first-time Tony nominees. Fadal and Paul Wontorek sat down with Ain't No Mo's Jordan E. Cooper, Parade's Micaela Diamond, Some Like It Hot's J. Harrison Ghee, Kimberly Akimbo's Bonnie Milligan, & Juliet's Betsy Wolfe and Cost of Living's David Zayas. Here is a sneak peek of the episode.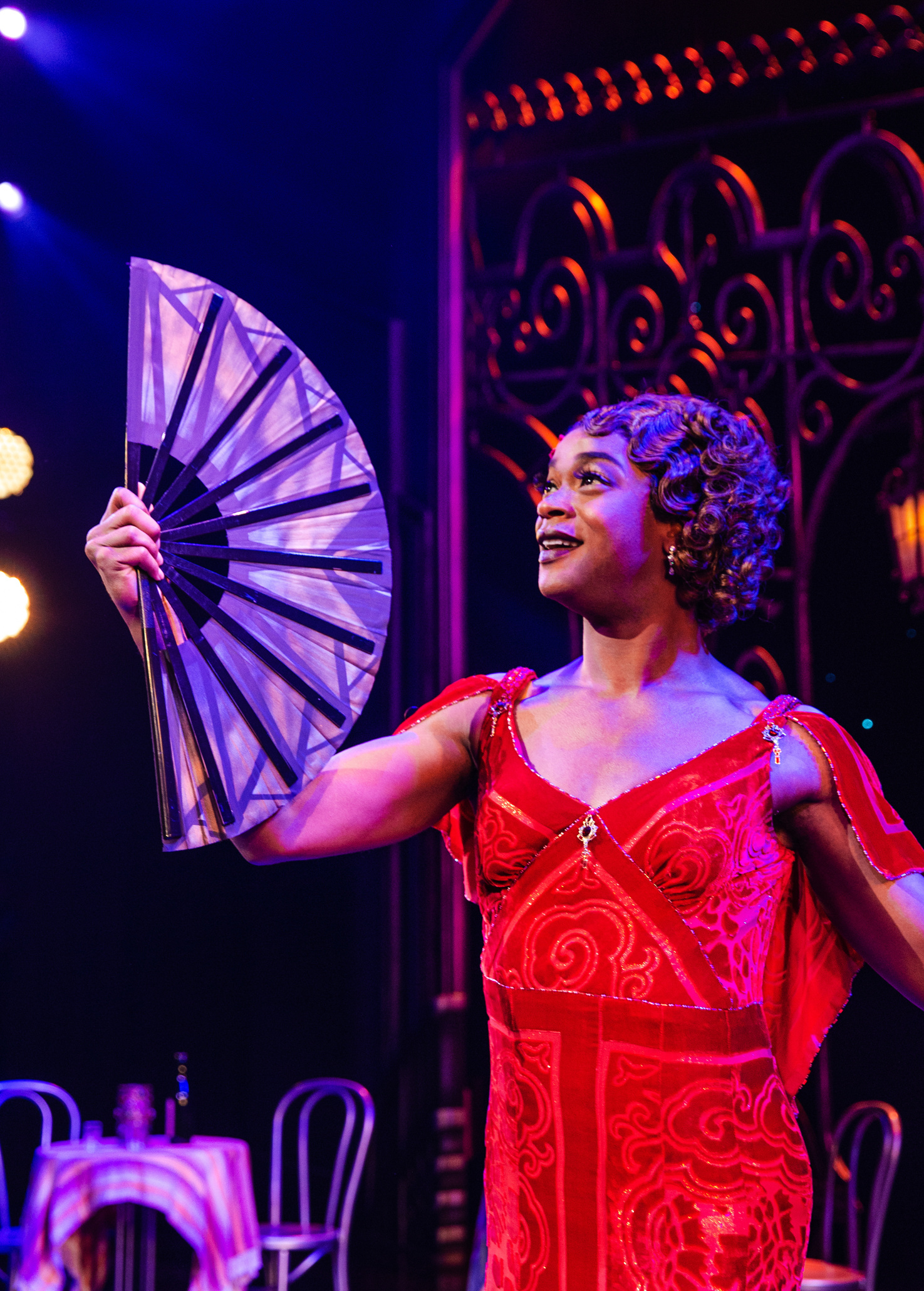 J. Harrison Ghee is making history as the first out nonbinary performer to be nominated for a Tony Award. "Everything has prepared me for this," they said. "It feels very like a Cinderella moment. Everything that I've done, everything I've experienced, has led to this and it feels right and aligned. [Winning the Tony Award] would mean that the industry is really moving forward in such a beautiful way, and that we're expanding and stepping beyond our own labels, limits and boundaries. I'm excited for all the possibilities. The nomination alone really does feel like it's shifting things in the right direction. The future is endless, boundless. Truly I'm excited to play in every corner, every area, and have every opportunity to create and to tell all kinds of stories."
Ghee stars as Jerry/Daphne alongside fellow Tony nominee Christian Borle. They play a musical duo that witnesses a mob hit. With gangsters hot on their heels, they escape on a cross-country train disguised drag in order to join an all-female band. Jerry ultimately realizes that pretending to be Daphne feels like more fact than fiction. "It's been freeing and exciting and delightful in so many ways," Ghee said. "Feeling and hearing audiences receive this show every night is so special. It's filling to really hear them receive the message of freeing yourself and finding a fuller version of who you are. The representation that is happening on stage is affecting not only our community, but the cisgender community, too. It really helps them see humanity in a better way."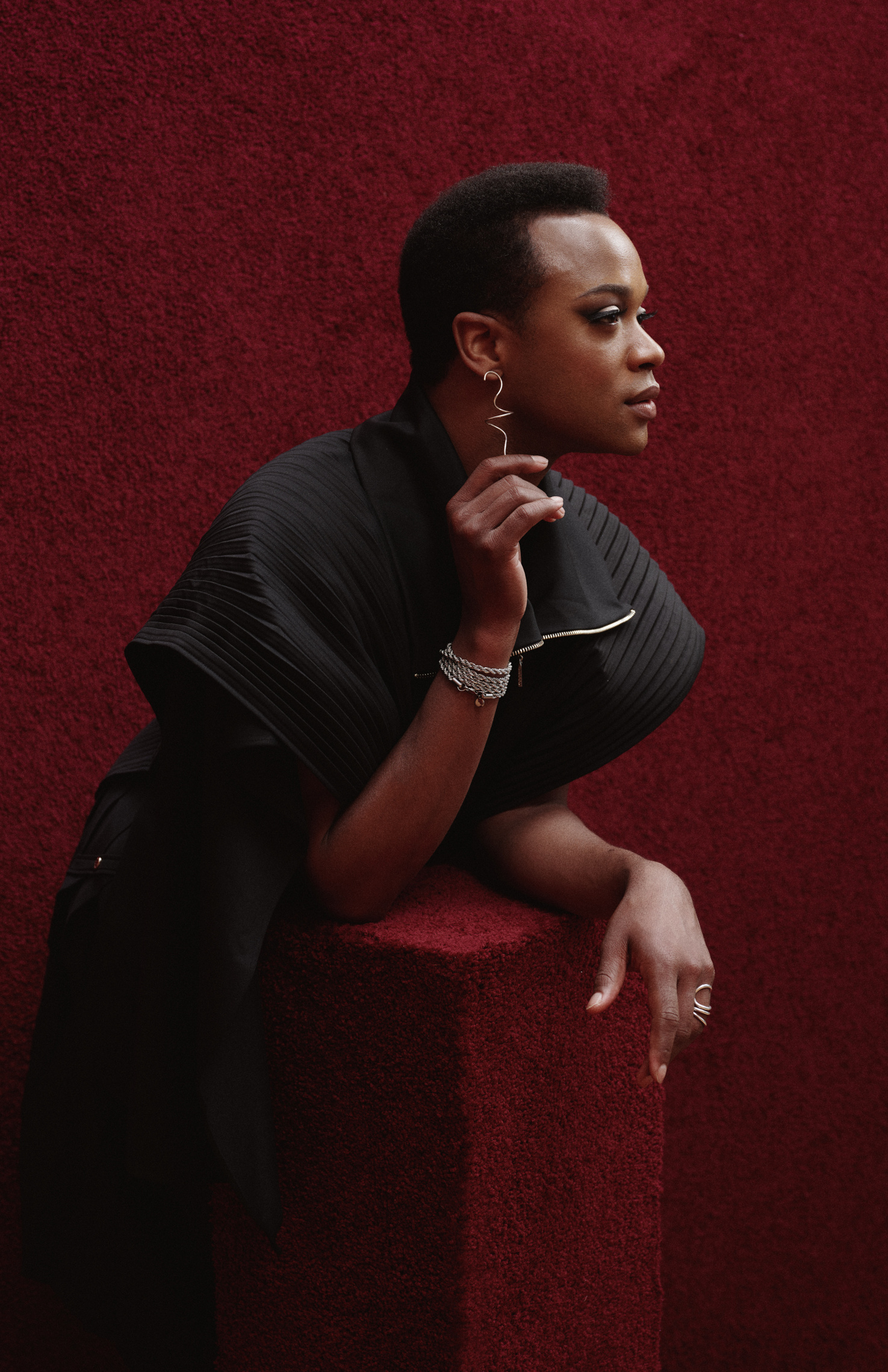 Before gaining recognition for their work on Broadway, Ghee created the drag persona Crystal Demure while in their fourth year at the American Musical and Dramatic Academy. "The first season of RuPaul's Drag Race was on, and I was using it as a character study for a scene playing a female wrestler," they said. "I went to Tokyo Disney and was playing with drag while I was there. My friends were like, 'You have to keep this up when you get back to New York.' And I was like, 'No, no, no, no, no. I got to keep everything separate. I don't want to be pigeonholed as a drag queen. I'm so much more, I'm an artist, I'm an actor.' Little did I know drag would lead me to my Broadway debut in Kinky Boots. I feel like my career is blossoming in such a beautiful way because of what makes me sparkle and makes me special. Crystal Demure really did influence and infuse herself into so much of who I am and what I do, and it is something I'm expounding on every day."
Ghee's family is still processing their nomination, as is the performer. "They don't understand the fullness of it," they said. "But they understand that I'm walking in my purpose and in my intention and they get that I am using my gifts to be effective in the world, which is all they hope and dream for, truly. So, they're really proud. It keeps me grounded, but at the same time, I have the scope and the availability to see and to receive the love and the energy that is projected at me."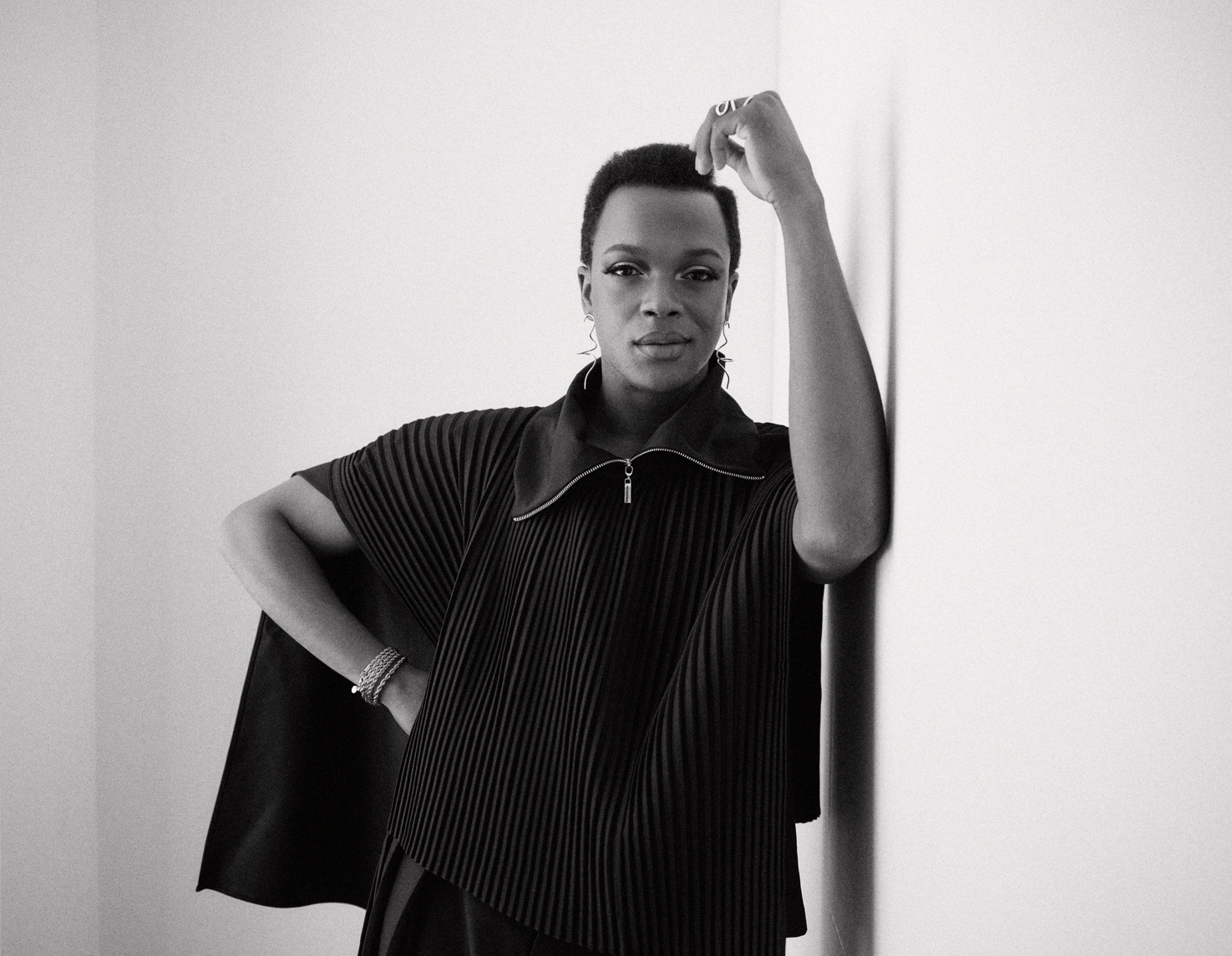 ---
The Broadway Show with Tamsen Fadal 2023 Tony Awards Special airs on 118+ stations across the country all weekend and in New York City on PIX11 at 7:30PM ET on Saturday, June 10.
---
The Broadway Show Credits: Directed by Zack R. Smith | Executive Producers: Tamsen Fadal, John Gore, Lauren Reid and Rich Jaffe | Tony Shoot Producers: Paul Wontorek, Beth Stevens, Caitlin Moynihan and Lindsey Sullivan | Videographers: Ben Castro, Luis Ferrá, Eddie Lebron and Nick Shakra
Photo Credits: Photography by Emilio Madrid | Styling: Eliza Yerry | Hair/Makeup: Rachel Estabrook and Monique Gaffney, Angella Mendillo for David Zayas | Photo Assistant: Alan Padilla
Styling Credits: Poncho: Orttu | Skirt: Orttu |Shoes: Florshiem | Jewelry: Lady Grey