Jordan E. Cooper
(Photo by Emilio Madrid for Broadway.com)
The Broadway Show with Tamsen Fadal is once again celebrating first-time Tony nominees. Fadal and Paul Wontorek sat down with Ain't No Mo's Jordan E. Cooper, Parade's Micaela Diamond, Some Like It Hot's J. Harrison Ghee, Kimberly Akimbo's Bonnie Milligan, & Juliet's Betsy Wolfe and Cost of Living's David Zayas. Here is a sneak peek of the episode.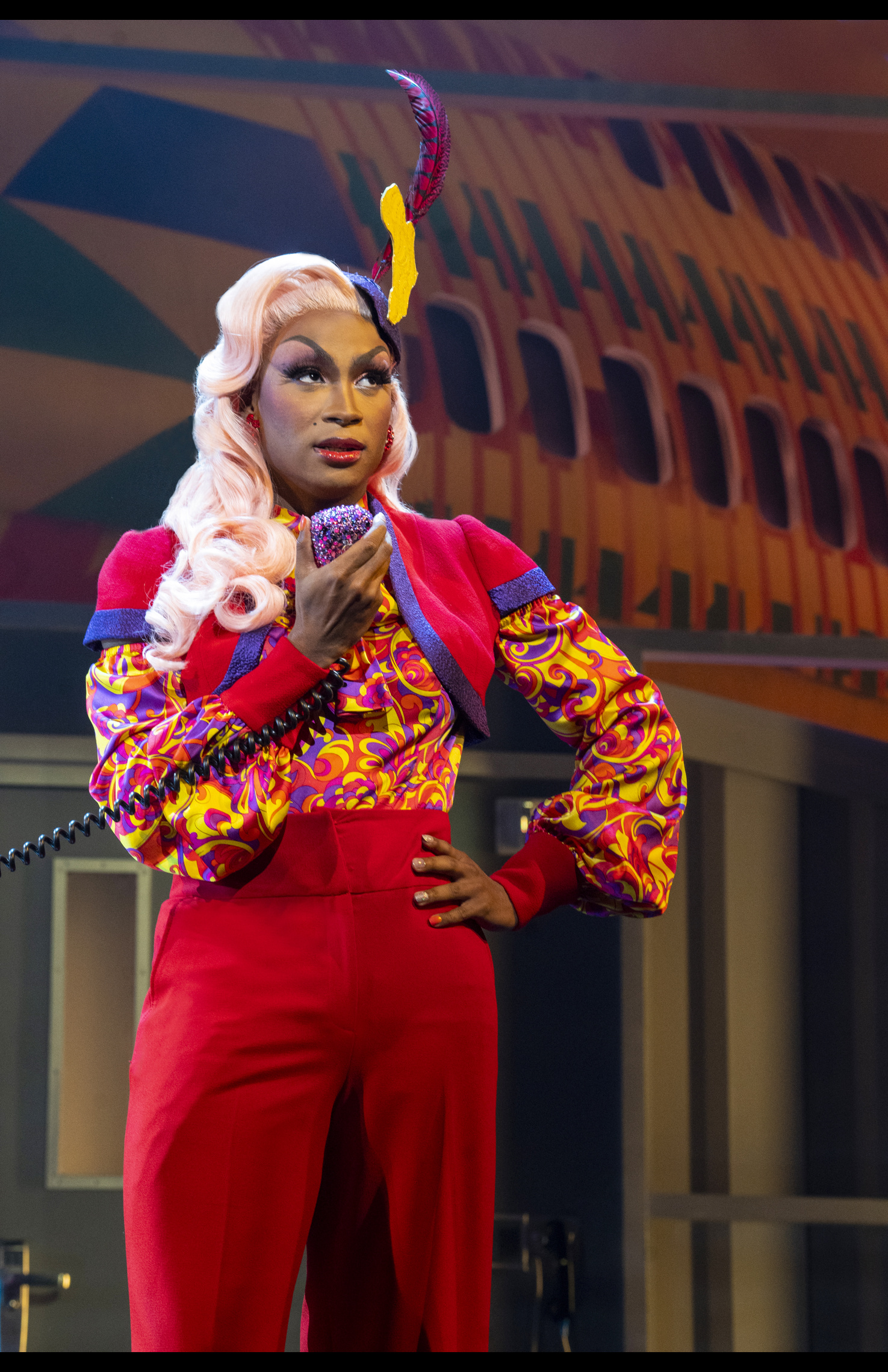 Jordan E. Cooper made a double Broadway debut as both the scribe of and a performer in his dark comedy Ain't No Mo'. The show played 51 performances at Broadway's Belasco Theater this past fall. Though the run didn't last as long as Cooper hoped, its impact has. Cooper earned two Tony Award nominations for Best Performance by a Featured Actor in a Play and Best Play.
In the upcoming episode of The Broadway Show with Tamsen Fadal, Cooper discussed his journey from theater-loving kid to Broadway actor and playwright and expressed deep gratitude for the Tonys recognition.

"I'm so excited," said Cooper. "My mom, she's been saying it for years: 'I want to go to the Tony Awards.' So finally we get to go together."
Listening to cast recordings in the car with his family and watching the Tonys growing up inspired Cooper to pursue a career in theater. In particular, Patti LuPone's performance of "Everything's Coming Up Roses" at the 2008 Tony Awards played a significant role in creating his passion for Broadway.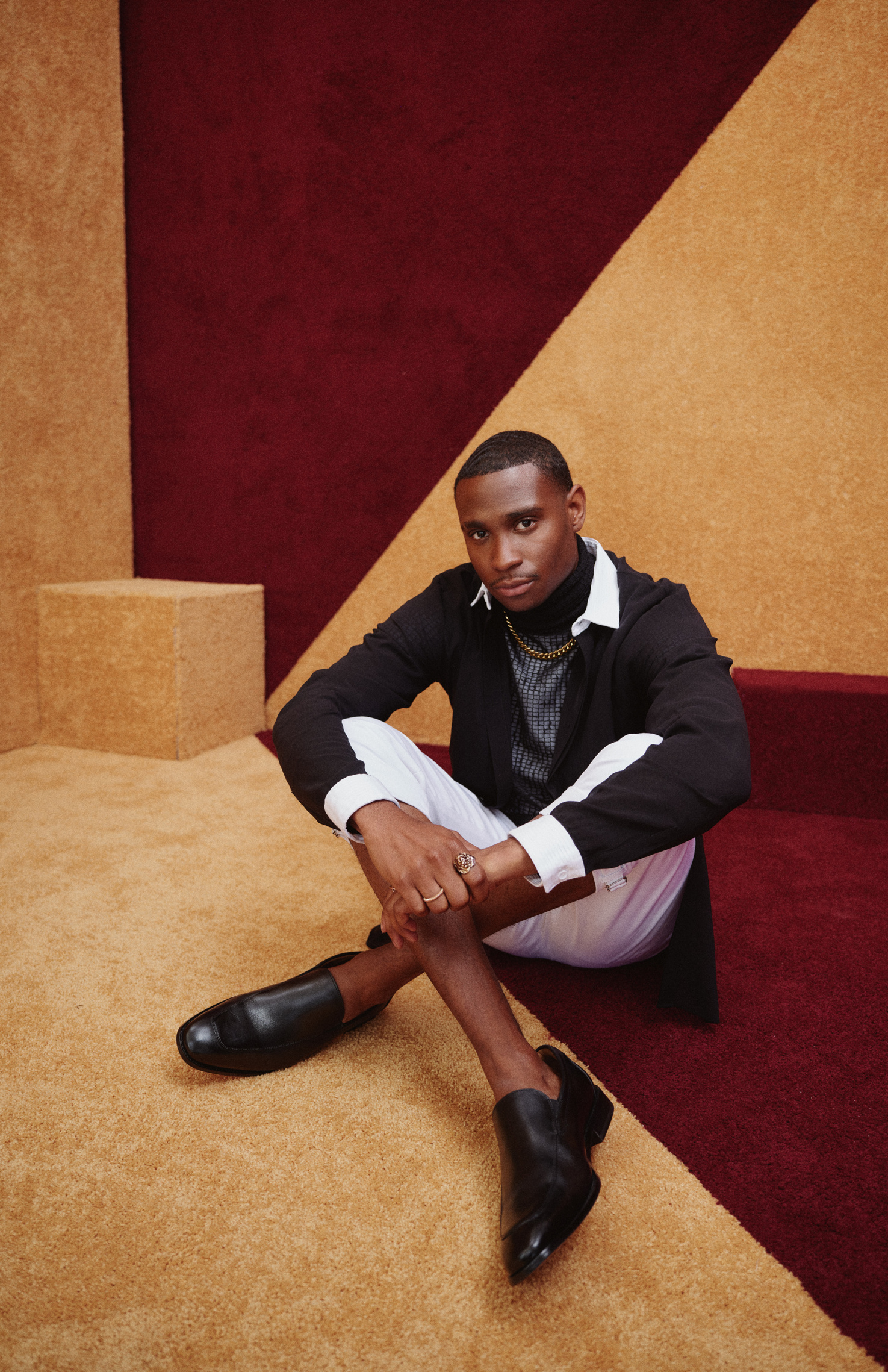 Cooper can barely believe that he's part of a community he watched from afar — or that his work has been praised by LuPone herself.
"She spent 30 minutes on a podcast talking about me in my play, Ain't No Mo' and how much she loved it," Cooper said in disbelief. "And Patti tells the truth, okay. And then she sent me a beautiful letter just telling me how proud she was of me and how much she loved my work."
"That was huge for me because Patti is the diva of Broadway," Cooper continued. "She is the legend, and she hates everything. So the fact that she loves me is the greatest honor of my life."
But Cooper said the full Broadway community has "wrapped their arms around me" and the play. "To know that I have that community support, that's really all artists could ask for is people who understand the work, respond to the work and champion the work." said Cooper. The positive reception of "Ain't No Mo'" has been both validating and encouraging for him.

Plus, playing the role of Peaches was an incredible journey for Cooper: "I love playing that character so much because she's so free, and I feel so free whenever I get a chance to play with the audience."
Ain't No Mo' is nominated for six total awards at the 2023 Tonys.
---
The Broadway Show with Tamsen Fadal 2023 Tony Awards Special airs on 118+ stations across the country all weekend and in New York City on PIX11 at 7:30PM ET on Saturday, June 10.
---
The Broadway Show Credits: Directed by Zack R. Smith | Executive Producers: Tamsen Fadal, John Gore, Lauren Reid and Rich Jaffe | Tony Shoot Producers: Paul Wontorek, Beth Stevens, Caitlin Moynihan and Lindsey Sullivan | Videographers: Ben Castro, Luis Ferrá, Eddie Lebron and Nick Shakra
Photo Credits: Photography by Emilio Madrid | Styling: Eliza Yerry | Hair/Makeup: Rachel Estabrook and Monique Gaffney, Angella Mendillo for David Zayas | Photo Assistant: Alan Padilla
Styling Credits: Turtleneck: Akvnas| Overshirt: Atelier Cillian | Pants: Atelier Cillian | Shoes: Florsheim | Undershirt & necklace: Cooper's own