Disney's live-action update of the 1998 animated film Mulan will not feature any songs, director Niki Caro told Moviefone.
"No songs right now," Caro told Moviefone, when asked if the remake would be a musical, "much to the horror of my children."

As previously reported, Disney bought a script penned by writing team Elizabeth Martin and Lauren Hynek two years ago. We'd hoped the film would highlight work of Broadway lyricist David Zippel, who contributed to the animated film's score.

Let's hope Caro's children give her some encouragement so we can at least hear the gorgeous number "Reflection," which Tony winner Lea Salonga introduced in the original. That score featured music by Matthew Wilder and lyrics by Zippel.

No casting is set for the live-action version. Salonga voiced the titular warrior in Disney's original. Additional cast members of the animated film included Harvey Fierstein and BD Wong.

Mulan explores the Chinese legend of Hua Mulan. In the animated film, Mulan disguises herself as man and takes her father's place in the army to fight the invading Huns. The spirit of her ancestors summon Mushu, a tiny dragon, to try to stop her, but when he cannot, he stays by her side as a sidekick and guardian.

The new Mulan, which has yet to set dates, follows the current live remake of Beauty and the Beast, which just broke box office records. New takes on Aladdin, The Lion King, and Dumbo are also in the works.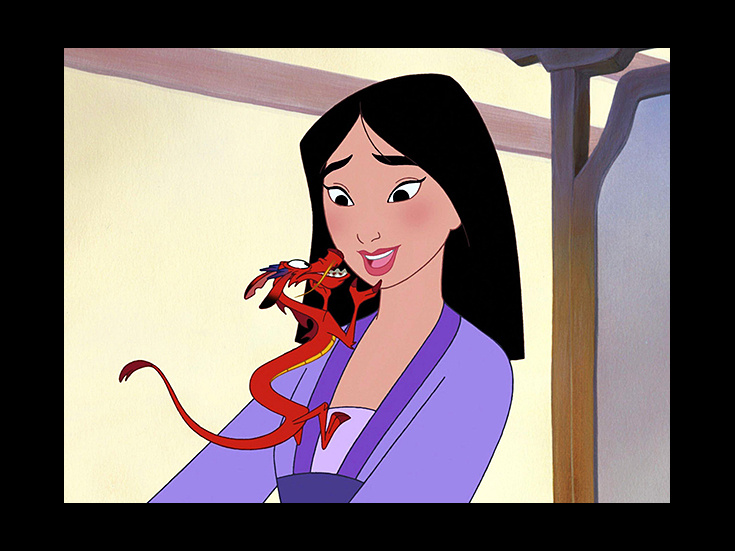 A moment from the 1998 Disney animated film 'Mulan.'