Peter Quilter on opening night of Broadway's "End of the Rainbow"
(Photo: Fernando Leon/Getty Images)
In 2012, audiences cheered the powerful Broadway debuts of British playwright Peter Quilter and Tony-nominated star Tracie Bennett with the main-stem arrival of End of the Rainbow, an Olivier-nominated play about the tumultuous final years of Judy Garland's life. Screenwriter Tom Edge (The Crown) has adapted Quilter's work into the forthcoming feature film Judy—starring Oscar winner Renée Zellweger in the title role—which is slated for a 2018 release. Broadway.com caught up with Quilter to discuss the evolution of the big-screen take on his play and find out why Zellweger is the perfect choice to embody the iconic star of stage and screen.

How did the film adaptation of End of the Rainbow come about?
A movie of End of the Rainbow became a possibility during our run of the play at the Belasco Theatre in 2012. Several prominent movie people came to see the show and things started bubbling immediately. But it still took a few years to assemble the right producer, director, screenwriter and star. With the success in New York and London, plus the play running in a further 20 countries, I think we always had a decent chance of getting it up on-screen.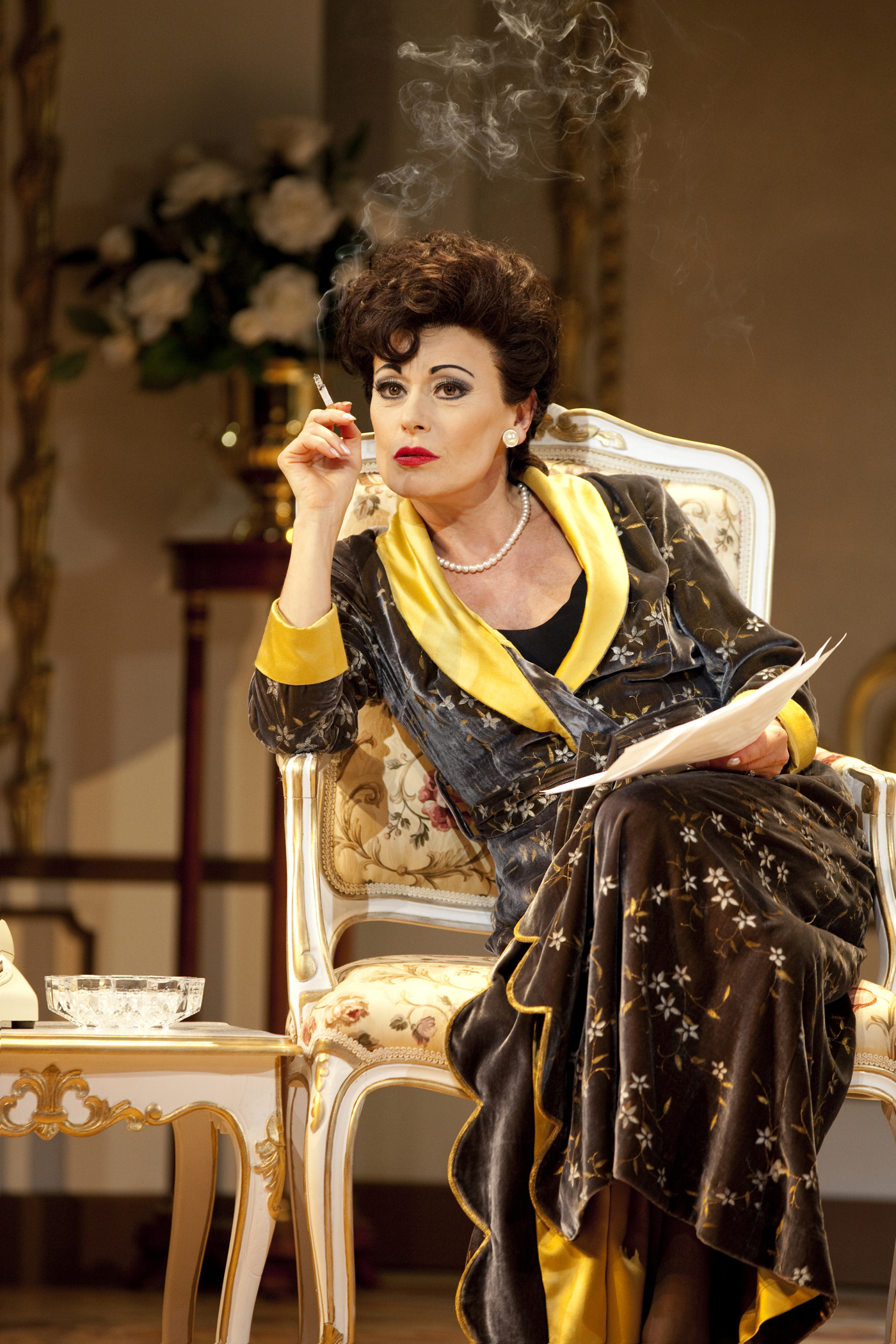 How much collaboration has there been with Tom Edge on crafting the screen adaptation?
I've not been closely involved with the screenplay as Tom Edge wanted to take things in a different direction. The original play has some elements of fantasy to it, but Tom (as demonstrated in his work on TV's The Crown) is a very fact-based writer and I think he wanted the story to be much more true and precise.

How do you see Judy differing from End of the Rainbow?
There was a feeling that when put on film it all needed to be less "theatrical." So the movie will be quite different to the stage play: a companion piece rather than a straight stage-to-film adaptation. This is also why we have a different title.



Tracie Bennett received great acclaim as Judy Garland in End of the Rainbow. Why is Renée Zellweger the right actress to embody the role in Judy?
It was the producer who found Renée Zellweger for the project. Everyone has been blown away by what she's doing with the role, both in terms of singing and interpretation. I don't want to speak too soon, but I'm getting amazing reports from the set about how great she is as Garland. She has already demonstrated her singing prowess in Chicago and we have also seen how charismatic she is on-screen and how dedicated she is as an actress. So I think Judy fans will be pleased. Plus we also have Rufus Sewell, Finn Wittrock and Michael Gambon in the cast, plus Broadway's Rupert Goold directing. So it all looks very positive.