John Cariani, Lauren Ambrose & Dana Delaney
(Composite: Ryan Casey)
New York theater audiences are preparing to say goodbye to two star turns, an off-Broadway play, a Tony-nominated leading lady and more. Broadway.com rounded up the hit stagings and notable performances you need to catch before it's too late.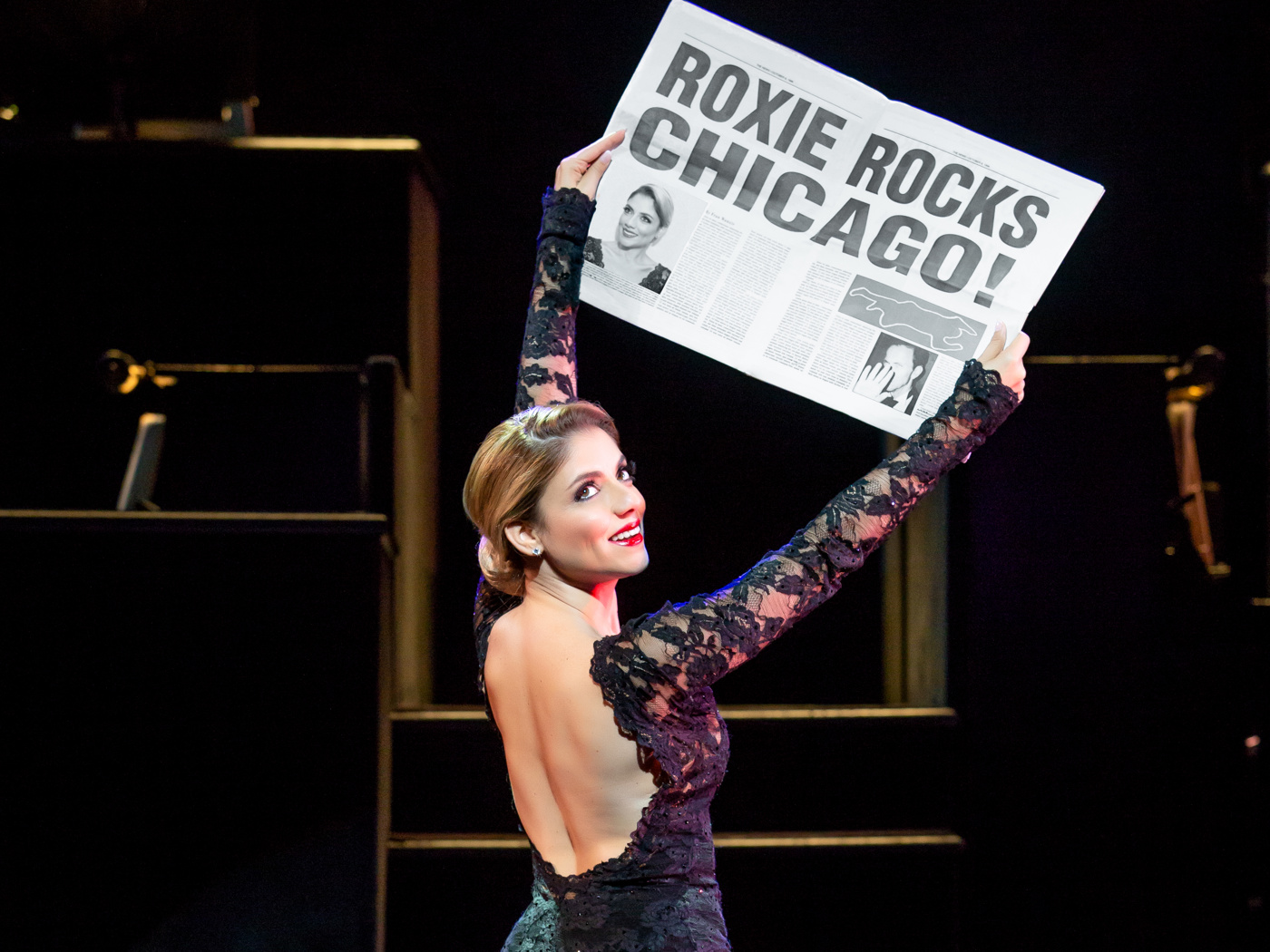 OCTOBER 5: Shiri Maimon Tangos out of Chicago
Israeli pop star and former X-Factor Israel judge Shiri Maimon joined the long-running revival of Chicago as Roxie Hart on September 21. Maimon—who along with producing several pop hits, also won the Best Actress honor at the Israel Theatre Awards for her performance in Evita—will end her turn October 5. A replacement in the role is to be announced.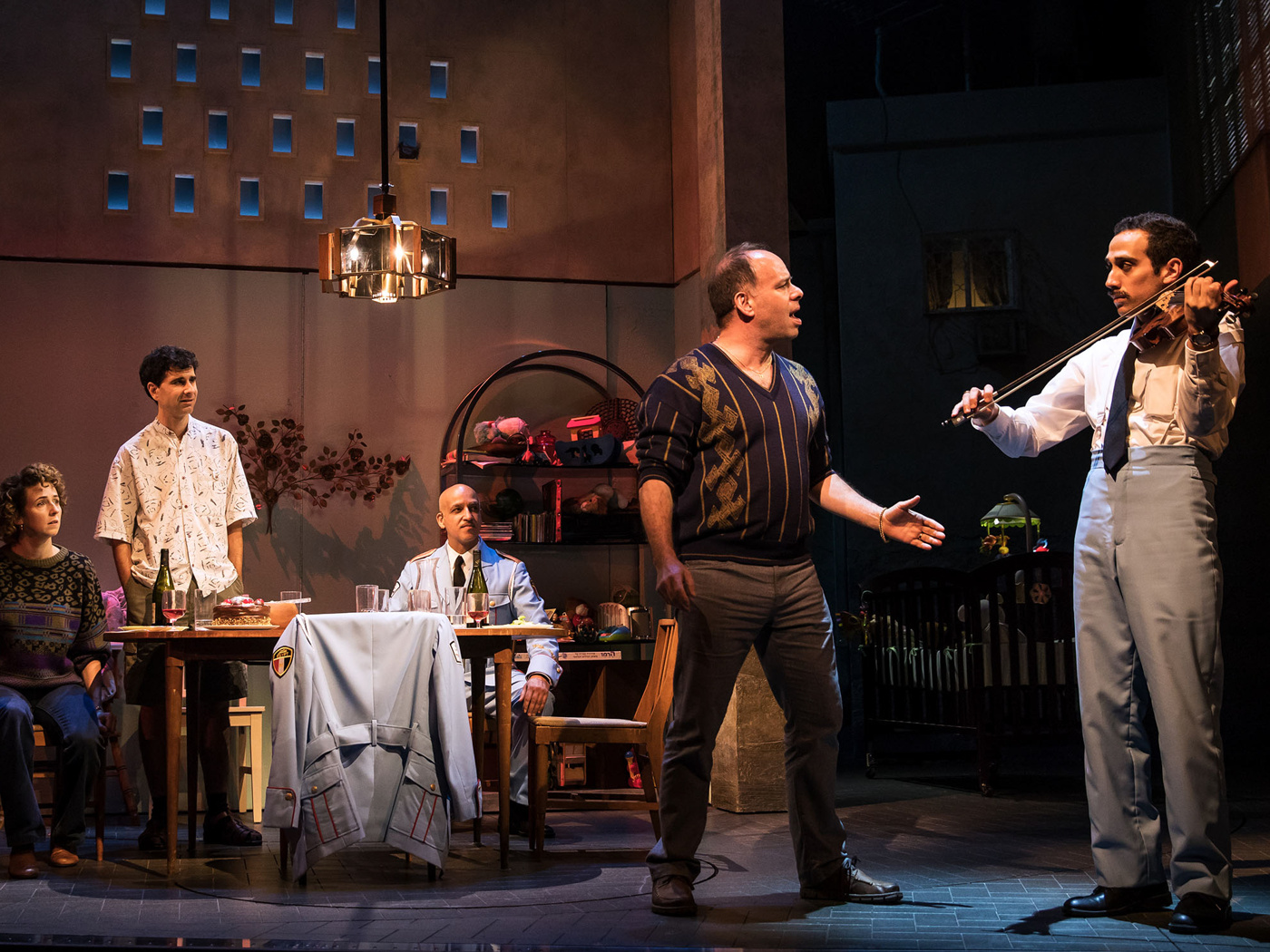 OCTOBER 7: John Cariani Won't Overstay His Visit
As the lovable but clueless Itzik, John Cariani has welcomed the Alexandria Ceremonial Police Orchestra, as well as Broadway audiences, to "nowhere" (the fictional town of Bet Hatikva) every night in The Band's Visit. The actor will end his run as an original cast member of the 10-time Tony-winning hit musical October 7. Two-time Tony nominee Brandon Uranowitz steps into the role October 9.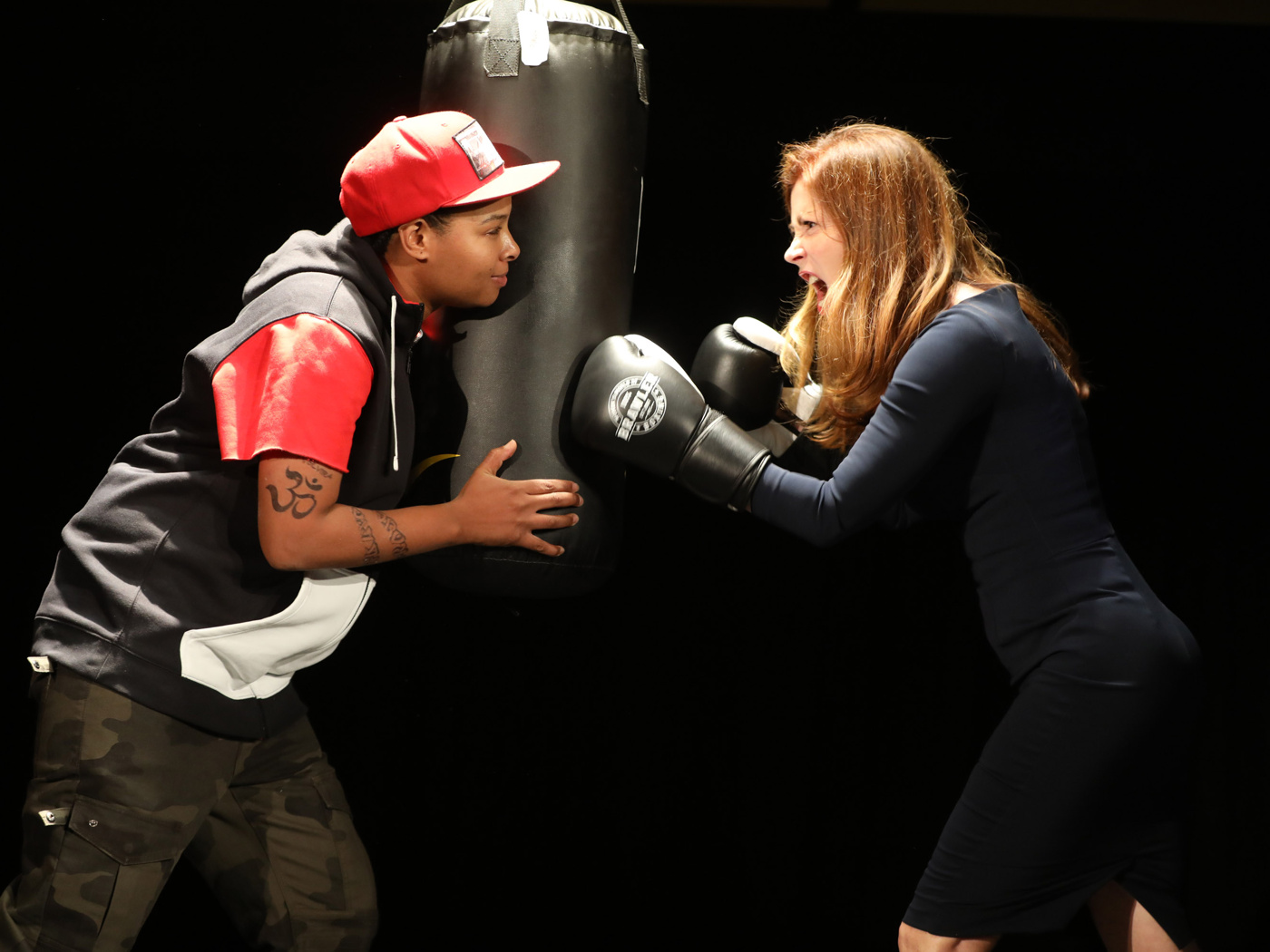 OCTOBER 7: Collective Rage: A Play in 5 Betties Closes Off-Broadway
The latest work from MCC Theater features a star-studded cast, including Dana Delaney, Lea DeLaria, Ana Villafañe, Adina Verson and Chaunté Williams, all playing characters named Betty. The avant-garde play by Jen Silverman, which follows the five women attempting to find and redefine themselves, turning repressed desires into power, ends its run at the Lucille Lortel Theatre on October 7.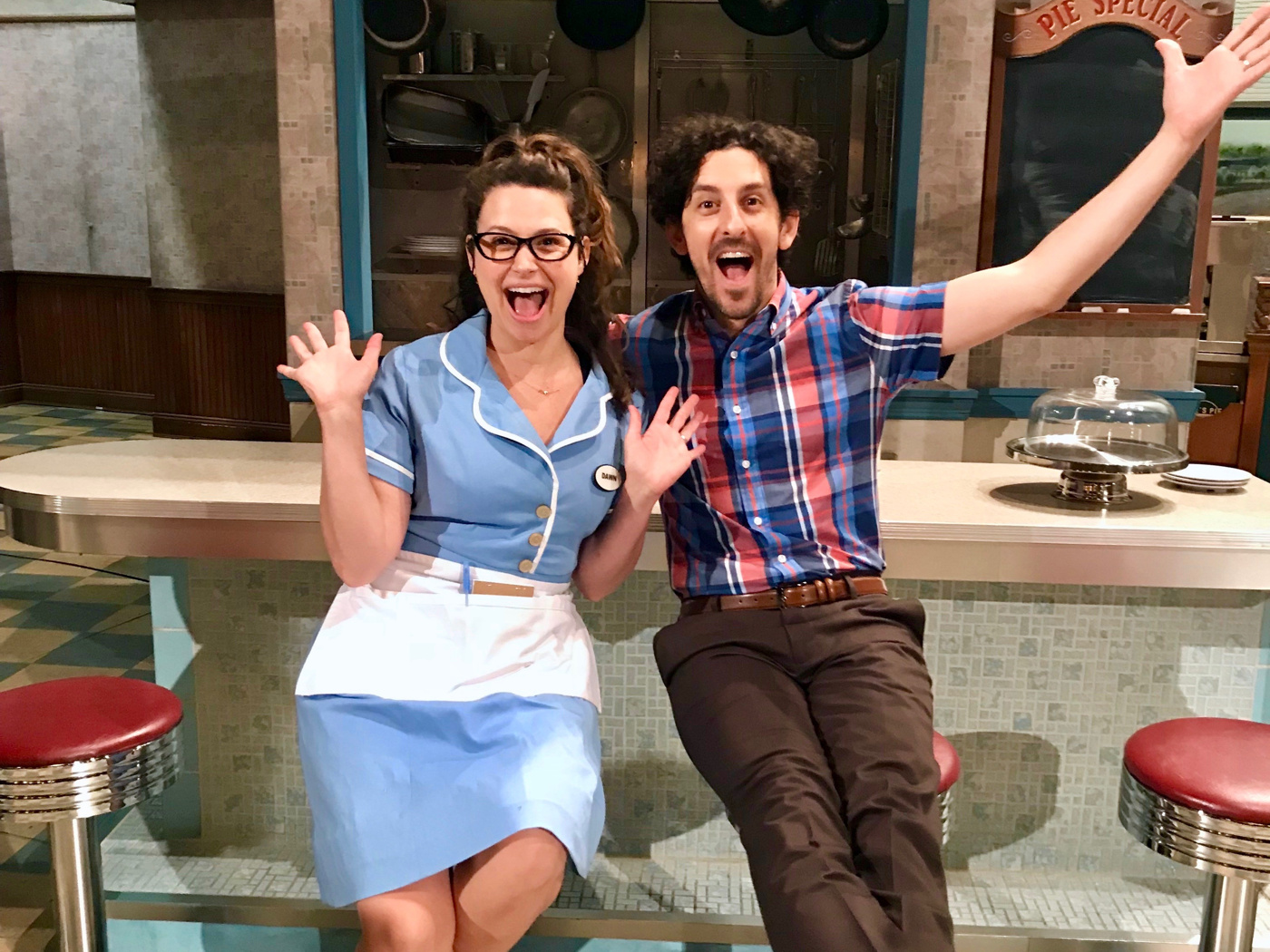 OCTOBER 7: Katie Lowes and Adam Shapiro Close Up
The IRL married couple of Katie Lowes and Adam Shapiro stepped into the adorkable roles of Dawn and Ogie in the Broadway hit Waitress on July 17. Lowes, best known for playing Quinn Perkins on Scandal, and Shapiro both made their Broadway debuts in their pal Sara Bareilles' musical. The pair replaced Caitlin Houlahan and original cast member Christopher Fitzgerald in the roles. Their replacements will be announced at a later date.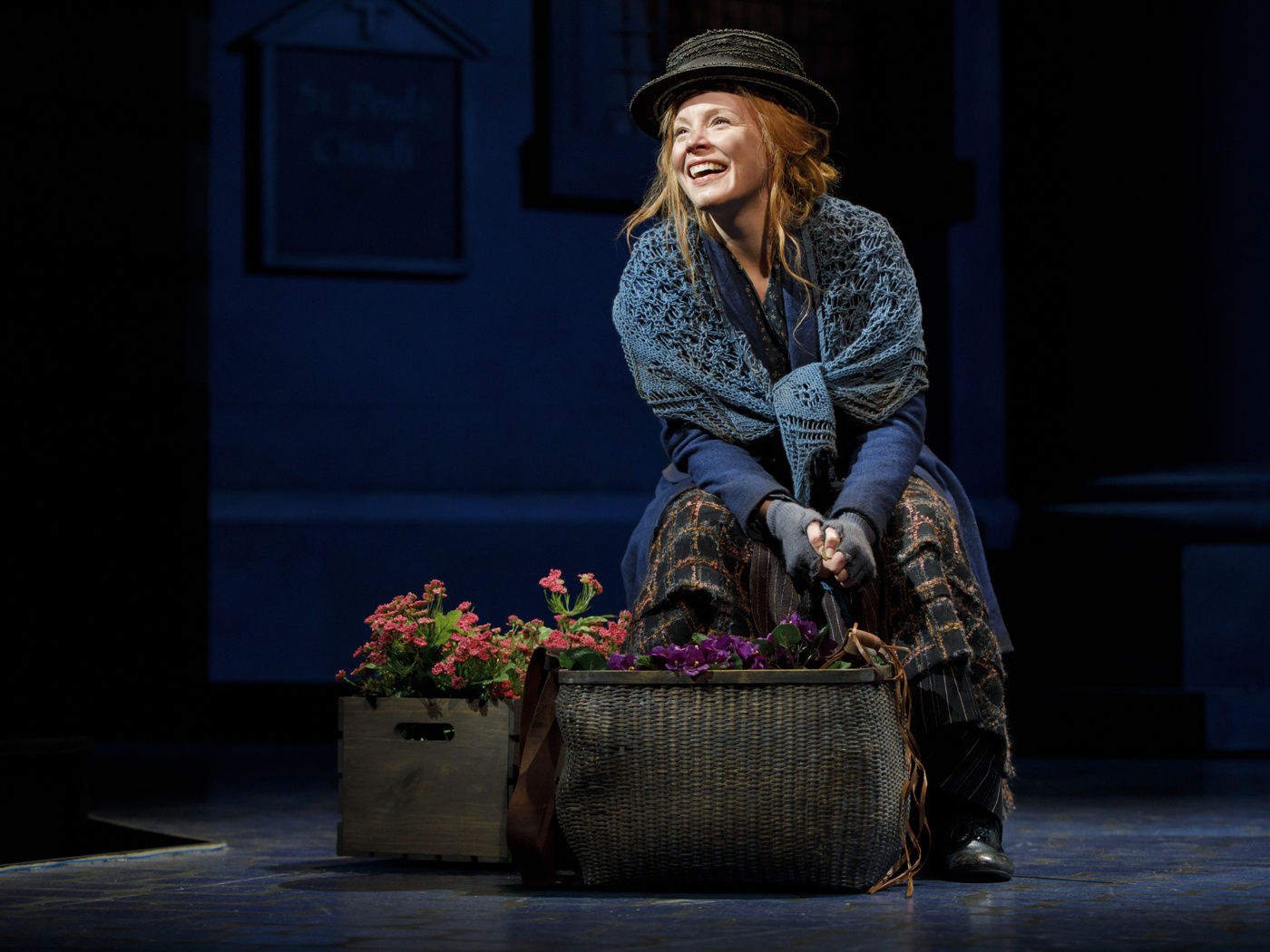 OCTOBER 21: Wasn't She Loverly?
Lauren Ambrose earned a 2018 Tony nomination for her performance as Eliza Doolittle in the Lincoln Center revival of Lerner and Loewe's classic My Fair Lady. The show marked the first Broadway musical for the Six Feet Under star and Exit the King alum. Ambrose exits the show on October 21, making way for Tony winner Laura Benanti, who steps into the role on October 23.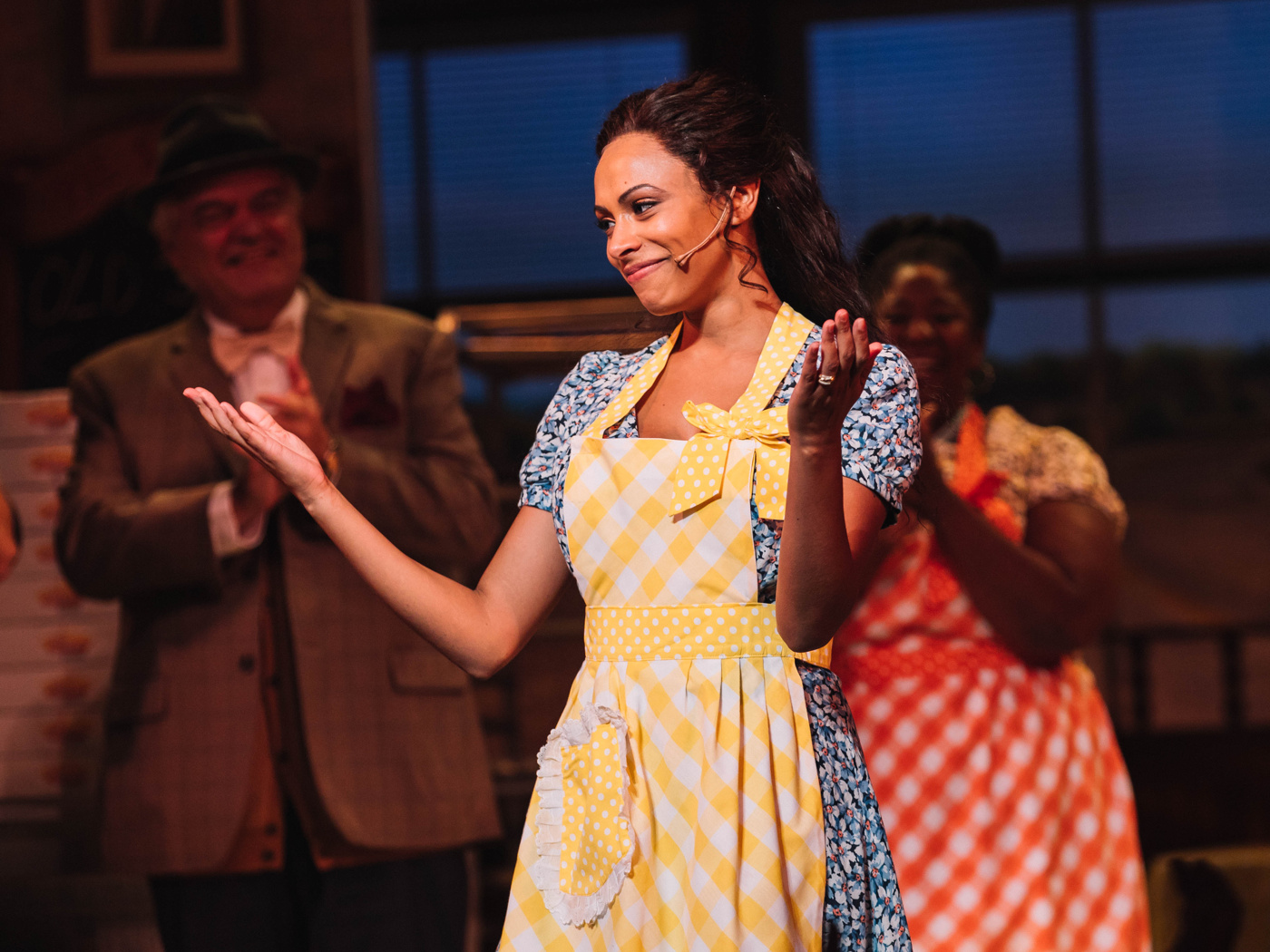 OCTOBER 28: And Here's to You, Ms. Robinson
Lowes and Shapiro aren't the only ones departing Waitress next month. In a role that's become ripe for star turns, Jenna in Waitress has been played by original star Jessie Mueller, Betsy Wolfe, the show's composer Sara Bareilles and most recently Katharine McPhee. On September 4, The Affair star and stag alum Nicolette Robinson made a great stride for Broadway diversity as the first woman of color to take on the part of the down-on-her-luck piemaker. Catch her turn before it ends October 28.