Michael Wartella
(Photos by Emilio Madrid for Broadway.com)
Michael Wartella was supposed to come in to talk about his January 24 concert at the Green Room 42. But seconds after joining host Beth Stevens on Broadway.com's #LiveatFive, Wartella gave viewers a surprise by announcing his next gig. "I'm doing another show at [Paper Mill Playhouse] at the end of the season playing the iconic Dion DiMucci in The Wanderer," he said happily.
The previously announced bio-musical, (which will also star Joey McIntyre and Christy Altomare) is based on the life of singer-songwriter Dion whose hit songs include "Runaround Sue," "The Wanderer," and more. This marks Wartella's return to the Millburn, New Jersey theater where he recently played another real-life figure: Mickey Rooney in Chasing Rainbows: The Road to Oz. "Tap dancing like a fool as Mickey Rooney couldn't be further from Dion," remarked Wartella. "It's two different worlds that I'm honored to live in."
In order to bring the doo-wop singer's life to the stage, Wartella has been spending time with the icon in real life. "He's actually become, honestly, one of my good friends," Wartella said. "We had dinner at this little steakhouse down in the Financial District and then went back to his apartment. We ended up going through some songs where he asked me to sing the lead and he was my backup."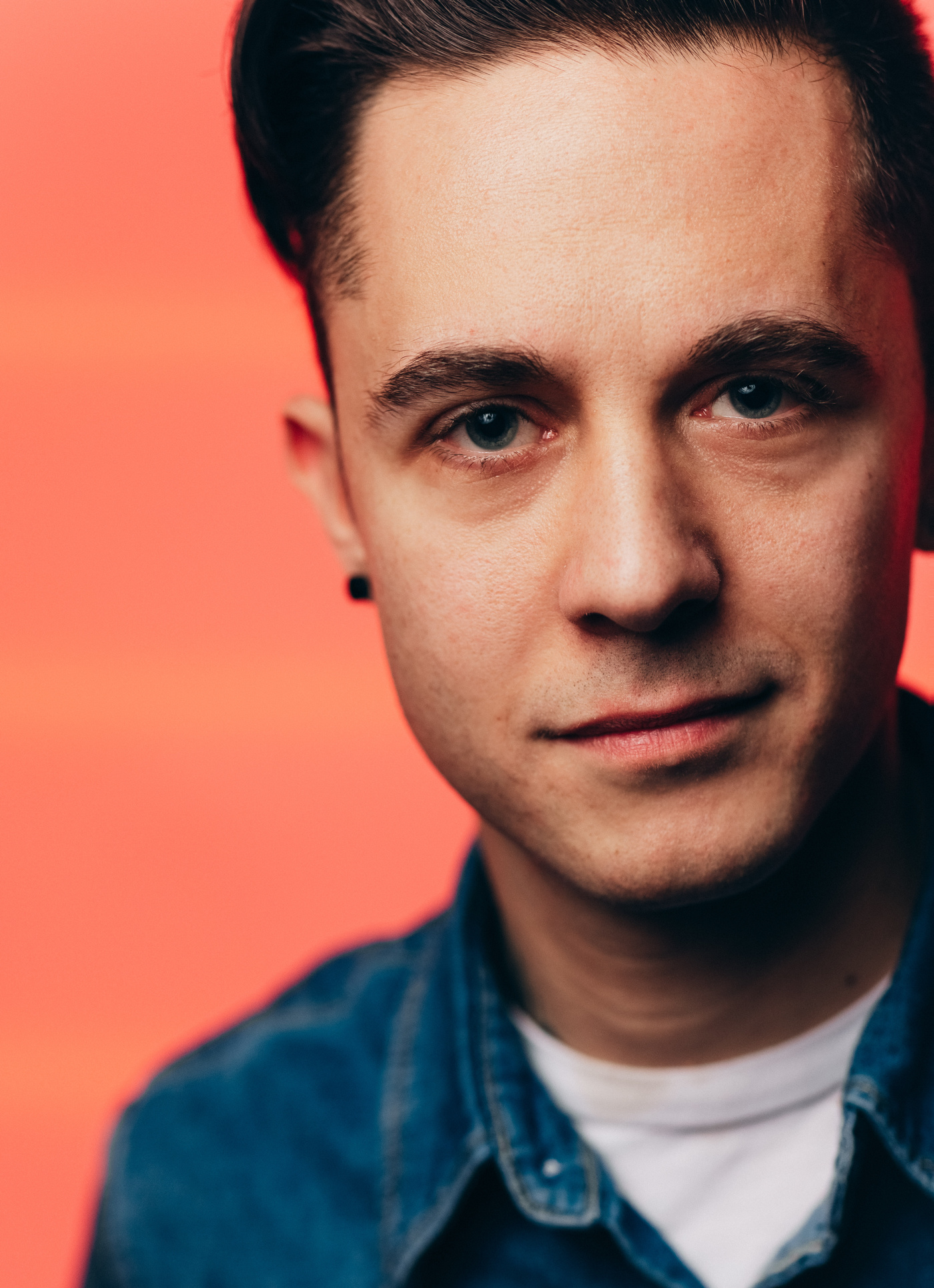 In addition to his turns in Broadway's Charlie and the Chocolate Factory (where he took fans backstage as a Broadway.com vlogger), Tuck Everlasting and Wicked, Wartella also has been working on original music that he will debut in an upcoming solo concert at the Green Room 42 on January 24. "I've been working on an album for a couple of years," he said. "We really want to get it right so we've taken our time with it. This is the first night where we're going to do all six songs live, which makes it pretty scary and vulnerable. For a long time I was only into doing other people's stuff; I never really wanted to originate something. This year has really changed that, I'm taking it all one step at a time and enjoying every moment."
Watch the full #LiveatFive episode below to see Wartella talk about hanging out with New Kids on the Block star Joey McIntyre and more!