Jessica Phillips
(Photos by Emilio Madrid for Broadway.com)
Jessica Phillips plays Heidi Hansen on Broadway, the loving, work-strained single mom in Benj Pasek and Justin Paul's long-running musical Dear Evan Hansen. Phillips stepped into the role in November of last year, replacing Lisa Brescia and reprising her turn as the mother to the troubled teenager Evan (currently being played by Jordan Fisher). She originated the role in Dear Evan Hansen's national tour, and she said that playing Heidi on the road broadened her understanding of the show's reach.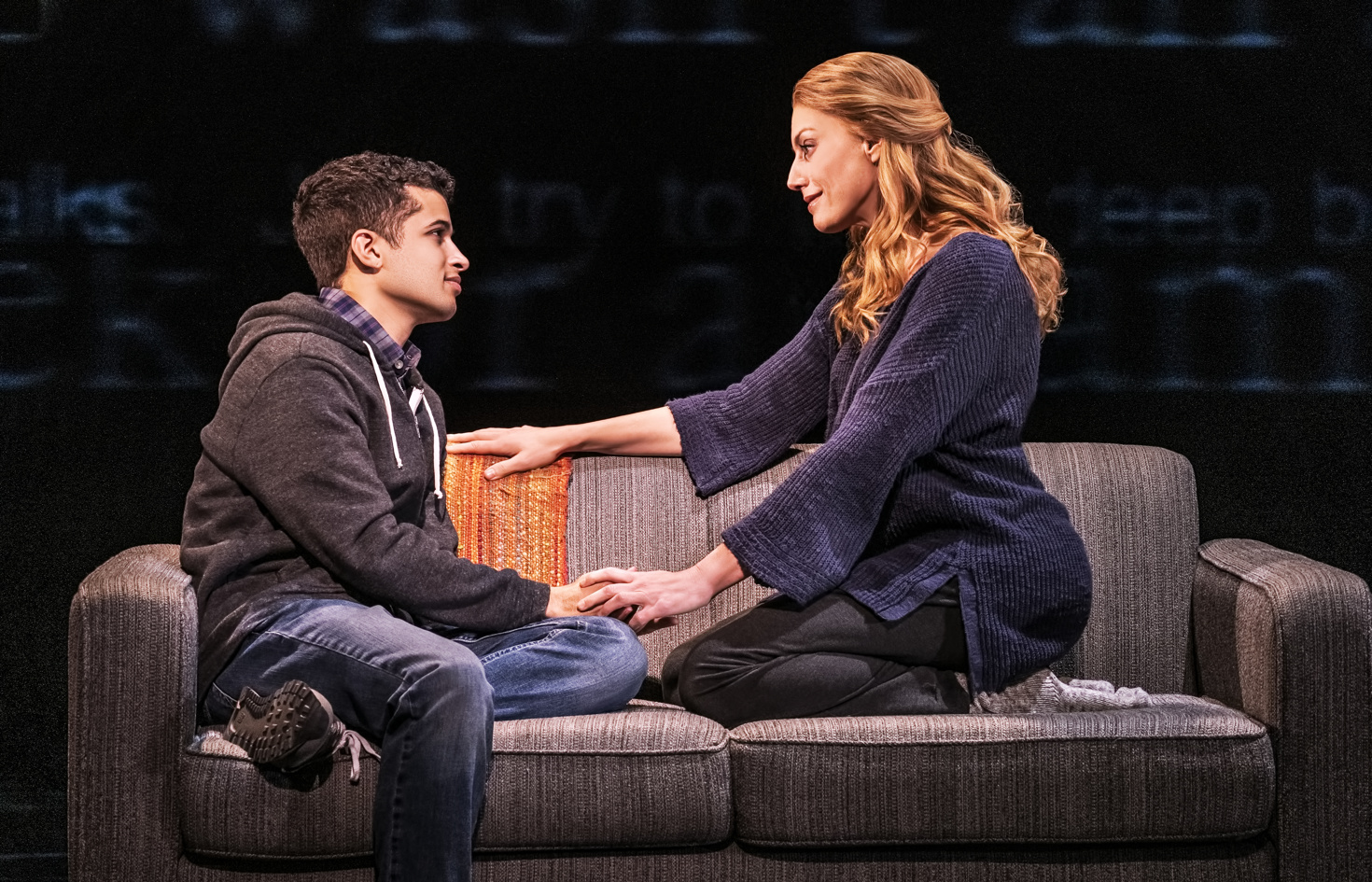 "When audiences come to New York and see the show, a part of the experience is just being on Broadway," Phillips said in a recent #LiveAtFive interview with Broadway.com's Paul Wontorek. "It's exciting to meet all of the stars and to be in Times Square. But out on the road, it's a slightly different experience for people who, I think, don't know what to expect and are blown away by how easily they relate to these characters and how much of themselves they see in the story. What I found at the stage door was that families were coming to see the show together."
While Dear Evan Hansen can credit its enormous success to a dedicated teenage fanbase who sees themselves reflected in a serious story about suicide and social anxiety, Phillips said she was surprised by how many parents were equally as taken with the show. While teens would drag their mothers and fathers to see the musical once it came to town, parents were the ones who expressed their to gratitude to Phillips. "I had moms and dads at the stage door who would grab my arm and say, 'You told my story up there!' Then, they would just break down," she recalled. "They'd apologize because they didn't see those tears coming."
As a mother of two teenagers, Phillips—who made her Broadway debut in The Scarlet Pimpernel (1997) and last appeared on Broadway as Marla McGowan in Leap of Faith (2012)—understands why so many parents empathize with Heidi's struggle to balance Evan's needs with the economic and practical demands of being a struggling adult. Heidi may not be a perfect parent and she doesn't get it right initially in the show, but her imperfectionsa are what makes her relateable, according to Phillips.
"I have so much respect for that," Phillips said, noting what Heidi's own shortcomings have taught her as an actor and mother. "I have so much respect for a fictional woman who is able to get herself together in such a spectacular way to be there for her kid. It allows me to reflect more on my own authenticity. My accessibility, my vulnerability, both in my private life and in my public persona." Phillips then added, "When opening myself up to Heidi's failures, I give myself the same permission to fail."
Watch the rest of Phillips' #LiveAtFive interview below.