Ali Stroker
(Photo: Emilio Madrid-Kuser)
Here's a quick roundup of stories you might have missed today.

Ali Stroker, Rebecca Naomi Jones & Mary Testa to Lead Immersive Oklahoma!
Casting is set for Daniel Fish's reimagined staging of Rodgers & Hammerstein's iconic musical Oklahoma!, appearing this fall at Brooklyn's St. Ann's Warehouse, which will be repurposed as a community hall for the production. The previously announced mounting, coinciding with the show's 75th anniversary, will run from September 27 through October 28. Leading the company will be Ali Stroker (Spring Awakening) as Ado Annie, Rebecca Naomi Jones (Fire in Dreamland) as Laurey, two-time Tony nominee Mary Testa (Xanadu) as Aunt Eller, Damon Daunno (Brief Encounter) as Curly, Patrick Vaill (Macbeth) as Jud Fry, James Patrick Davis (Muckland) as Will Parker, Michael Nathanson (The Knick) as Ali Hakim, Mitch Tebo (Richard III) as Andrew Carnes, Mallory Portnoy (A Midsummer Night's Dream) as Gertie Cummings, Anthony Cason (Is God Is) as Cord and Will Mann (Memphis) as Mike. The intimate staging features a seven-piece band and chili shared by the audience and actors at intermission.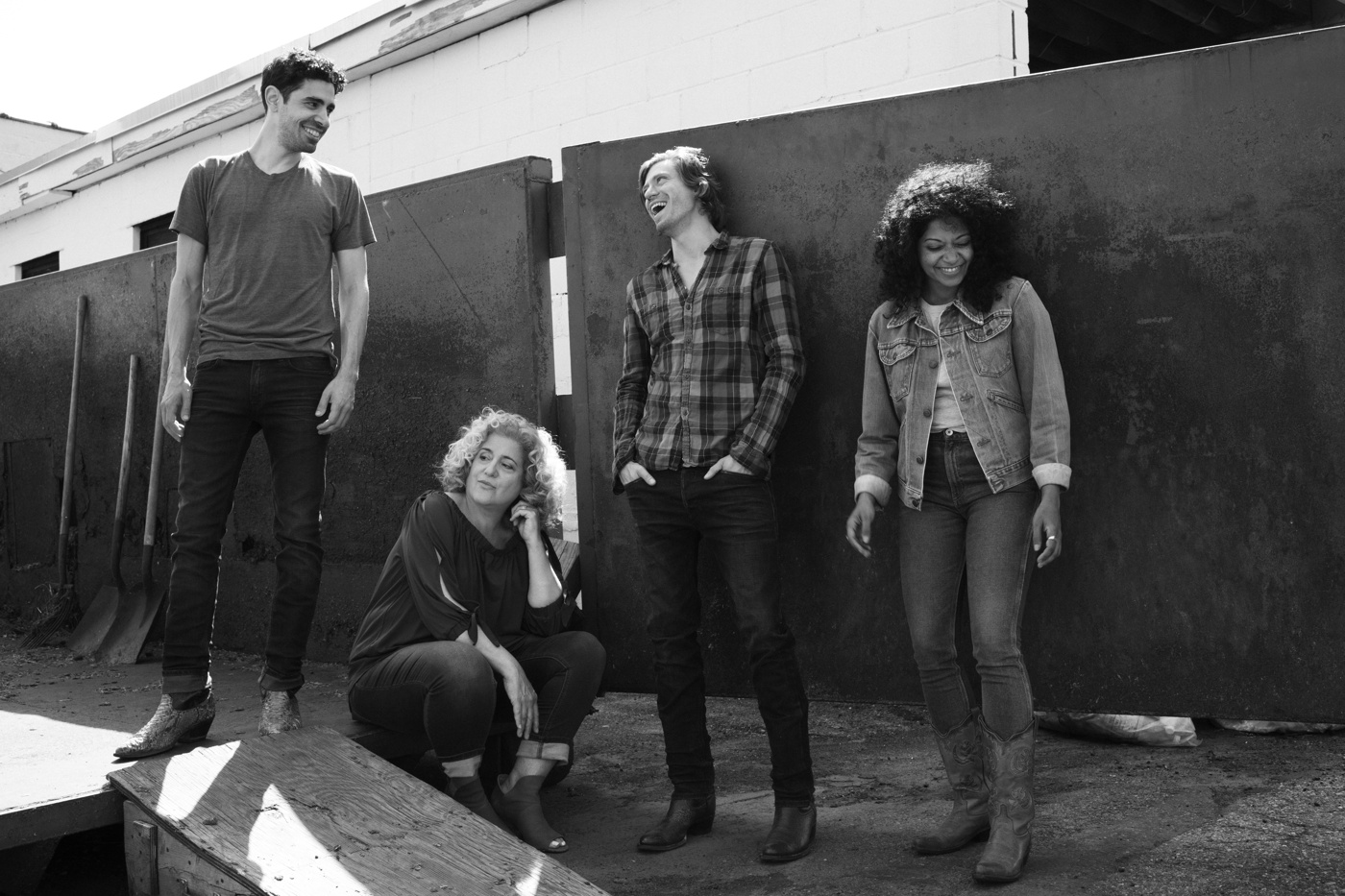 Samantha Massell to Bring Acclaimed Cabaret Back to Feinstein's/54 Below
Fiddler on the Roof alum and recent Rags star Samantha Massell will appear at midtown cabaret venue Feinstein's/54 Below this summer for a return run of her celebrated solo show. The two-performance engagement is scheduled for August 21 and 28 at 9:30pm. Joining Massell as special guests on the 21st will be Rags co-star Sara Kapner and two-time Tony nominee Laura Osnes (Bandstand); guest performers on the 28th include Fiddler co-star Alexandra Silber and Krysta Rodriguez (Spring Awakening). The evenings will feature musical direction by John Bell and music co-written by Madeline Myers and Massell herself.

Michael Grandage to Direct Film About John F. Kennedy & Kirk Lemoyne Billings
Tony-winning director and producer Michael Grandage (Frozen, Red) has signed on to helm the upcoming feature film Jack and Lem. Based on the best-selling book by David Pitts, the flick will explore the incredible 30-year friendship between President John F. Kennedy and Kirk Lemoyne Billings (aka "Lem"). Despite growing up on opposite sides of the tracks, Kennedy and Billings met at prep school and remained best friends until Kennedy's untimely death. Lem was a gay man at a time when homosexuality was illegal; Kennedy maintained their close bond despite warnings that it would derail his political career. David Scearce (A Single Man) is adapting the book for the screen, with Grandage producing under his eponymous company.

Carolee Carmello, Javier Muñoz & More Join Working Anniversary Concert
A new foursome of stars has been announced to perform Stephen Schwartz's Tony-nominated score of the 1978 musical Working in concert next month. Schwartz will emcee the 40th-anniversary celebration, to be held at Feinstein's/54 Below on August 12 at 7:00pm and 9:30pm. Newly cast performers include three-time Tony nominee Carolee Carmello (Tuck Everlasting), Javier Muñoz (Hamilton), Gerry Vichi (Something Rotten!) and Mary Callanan (Bandstand). They join the previously announced three-time Tony nominee Marc Kudisch, Jay Armstrong Johnson, Ann Harada, Major Attaway, Loni Ackerman, Marie France Arcilla and Felipe Joglar. Robert W. Schneider will direct the event, featuring music direction by Kevin David Thomas.

Bedlam Sets Casting for Mashup Uncle Romeo Vanya Juliet
Casting has been announced for Uncle Romeo Vanya Juliet, Kimberly Pau's new theatrical mashup of Romeo & Juliet and Uncle Vanya, set to kick off the 2018-2019 season of innovative theater troupe Bedlam. Artistic Director Eric Tucker will helm and appear in the play, beginning previews on September 14 at A.R.T./New York, with an opening slated for September 25. The cast will also include Edmund Lewis (Peter Pan), Susannah Millonzi (Peter Pan), Randolph Curtis Rand (The Sound and the Fury) and Zuzanna Szadkowski (Peter Pan). Uncle Romeo Vanya Juliet pairs William Shakespeare's iconic tragedy of two star-crossed lovers with Anton Chekov's legendary play about a celebrated professor and his new wife's return to their family estate. The production is scheduled for a limited engagement through October 28.

P.S. Here's a first look at Eden Espinosa & Carmen Cusack in the new musical Lempicka, running at Williamstown Theatre Festival through August 1.