Kevin Del Aguila
(Photos by Emilio Madrid for Broadway.com)
Kevin Del Aguila says he's the "Forrest Gump of New York City." While the Broadway actor has been inviting Arendelle denizens into his "hygge" Frozen sauna for two years, Del Aguila's led a double life as a writer and performer. He's a book writer known for the beloved and long-running Altar Boyz off-Broadway, an original member of the off-Broadway and Broadway productions of Peter and the Starcatcher, an Emmy-winning scribe of many children's television shows—and even the voice of a troll in the original Frozen. And like Gump, he didn't set out to do any of them.
"I went to school to be an actor, but I'd write little short plays, always trying to be David Mamet or Beckett or something," Del Aguila said in a recent #LiveAtFive interview with Beth Stevens. "I moved to New York to act, but there weren't any jobs. So me and my unemployed actor friends would self-produce some of the things I had written. And, while I was acting in things in regional theaters around the country, some of the artistic directors I worked with came to see them and said, 'Kevin, you write. Why aren't you writing something for us?'"
Del Aguila's first play was called Six Story Building, set on six levels of a New York City apartment building. It took home the top prize at the New York Fringe Festival in 2002. But it was Altar Boyz, a musical comedy satirizing boy bands and Christian pop music, put him on the map. Del Aguila remembered that when composers Gary Adler and Michael Patrick Walker came to him for the project: "They had a handful of songs about Jesus, funny songs about Jesus, and they had the names of the altar boys: Matthew, Mark, Luke, Juan and Abraham. They tried many different takes to figure out how to make these songs work, and they were having a rough time." But after Del Aguila came on board, he helped turn take the show from "a boy band concert into a piece of theater" in just four months. Altar Boyz opened in 2005 and quickly gathered a cult following and ran for five years off-Broadway, unheard of at the time.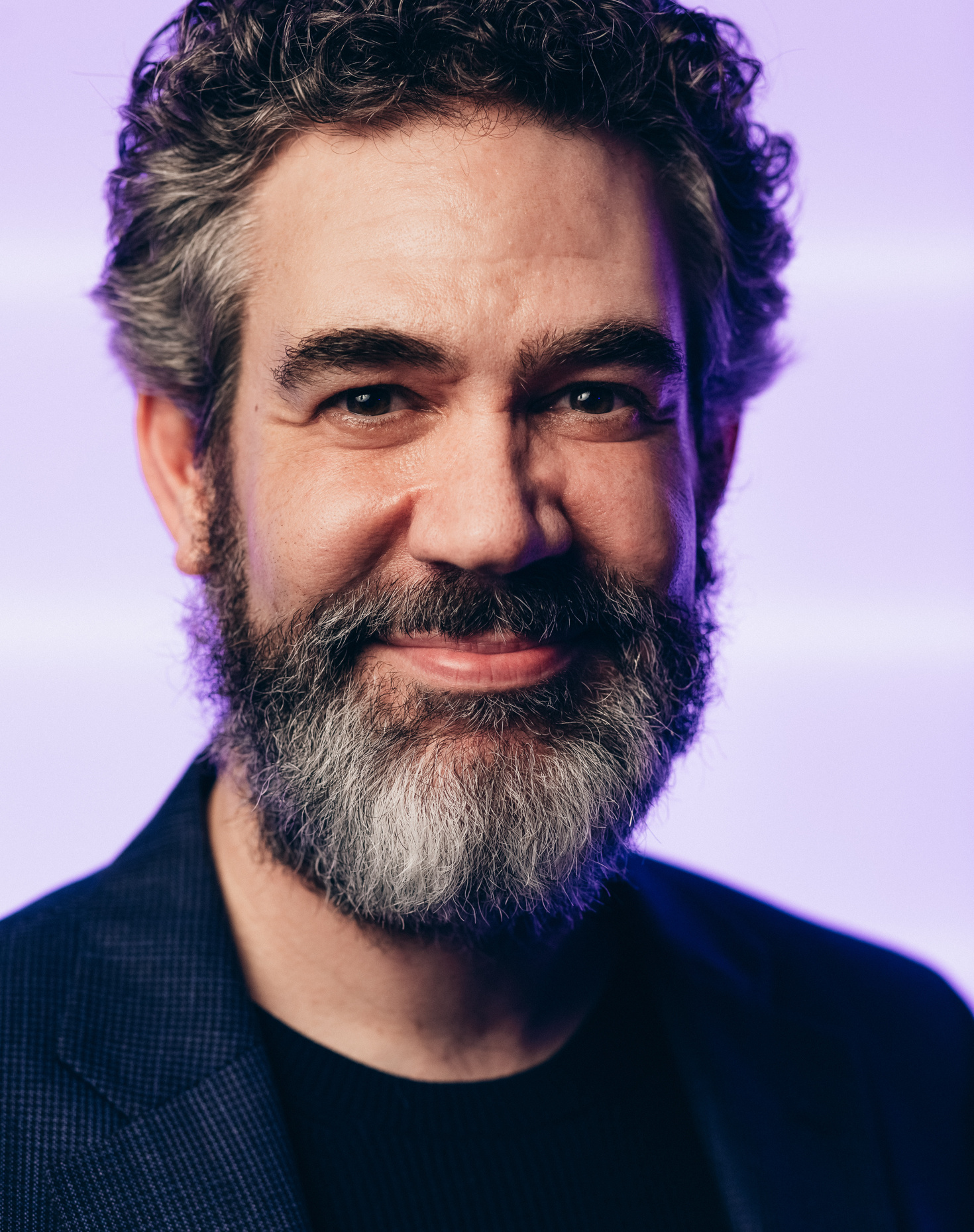 For a while after Altar Boyz, writing became Del Aguila's main focus. "I kind of found myself not enjoying performing anymore," he recalled. That's since changed. These days, Del Aguila is balancing both acting in Frozen with writing for the Nickelodeon show Blue's Clues & You! And he's soon approaching a milestone as the Frozen cast member who's been with the show the longest. "Me and Patti Murin are the last ones who have been in it since the very first reading," he said, "and when she leaves, I'll be the last one standing."
Watch the rest of Del Aguila's #LiveAtFive interview below, and learn how (not) to pronounce "Hygge."