There is a ton to see and do in Times Square in addition to seeing a Broadway show. We've compiled a list of can't miss destinations and experiences that are sure to make your visit to the area memorable. From walking through One Times Square and enjoying all the various sites and sounds, to grabbing a seat an Ellen's Stardust Diner for some eats and live entertainment, to surrounding yourself with one of the world's best collection of modern art at MoMA, there's plenty to experience.
One Times Square
Ten, nine, eight, seven...! Throughout the year the iconic New Year's Eve crystal ball remains on display atop One Times Square. Look up, and look around — you are in the center of Times Square! The bright lights, billboards and bustle of the crowd is what makes Times Square one of the world's most-visited neighborhoods. From shopping to street entertainment to food kiosks and more, there is always something going on in Times Square. Make sure to stop at the photo favorite Times Square Red Steps/TKTS Booth to snag a snap-friendly selfie, or to just grab a seat and take it all in.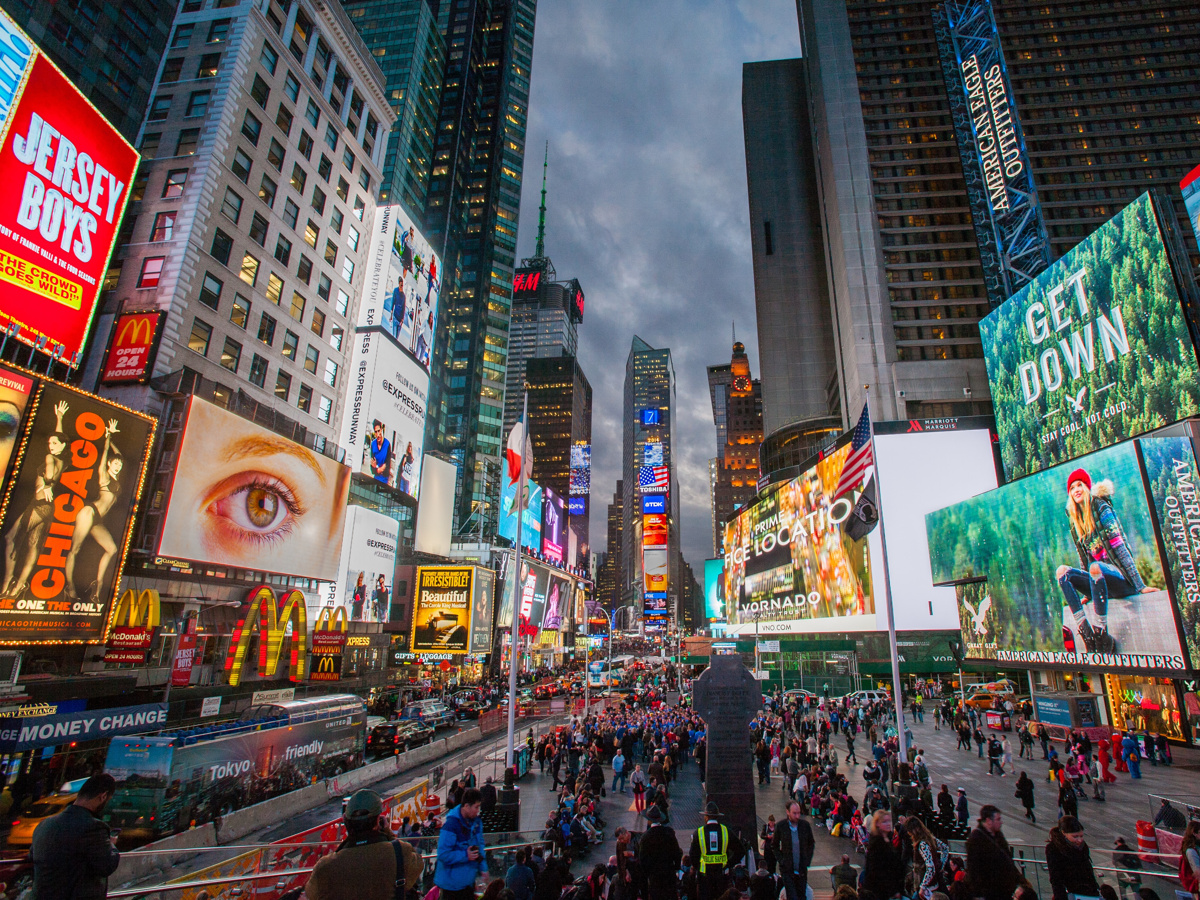 ---
Top of the Rock
Get a bird's eye view of the New York City skyline at Top of the Rock! Located just a short walk from Times Square, this rooftop attraction offers spectacular panoramas, unique exhibits and interactive experiences. Be sure to check out the world-famous Rockefeller Center and the shops & restaurants at 30 Rock while you're in the area!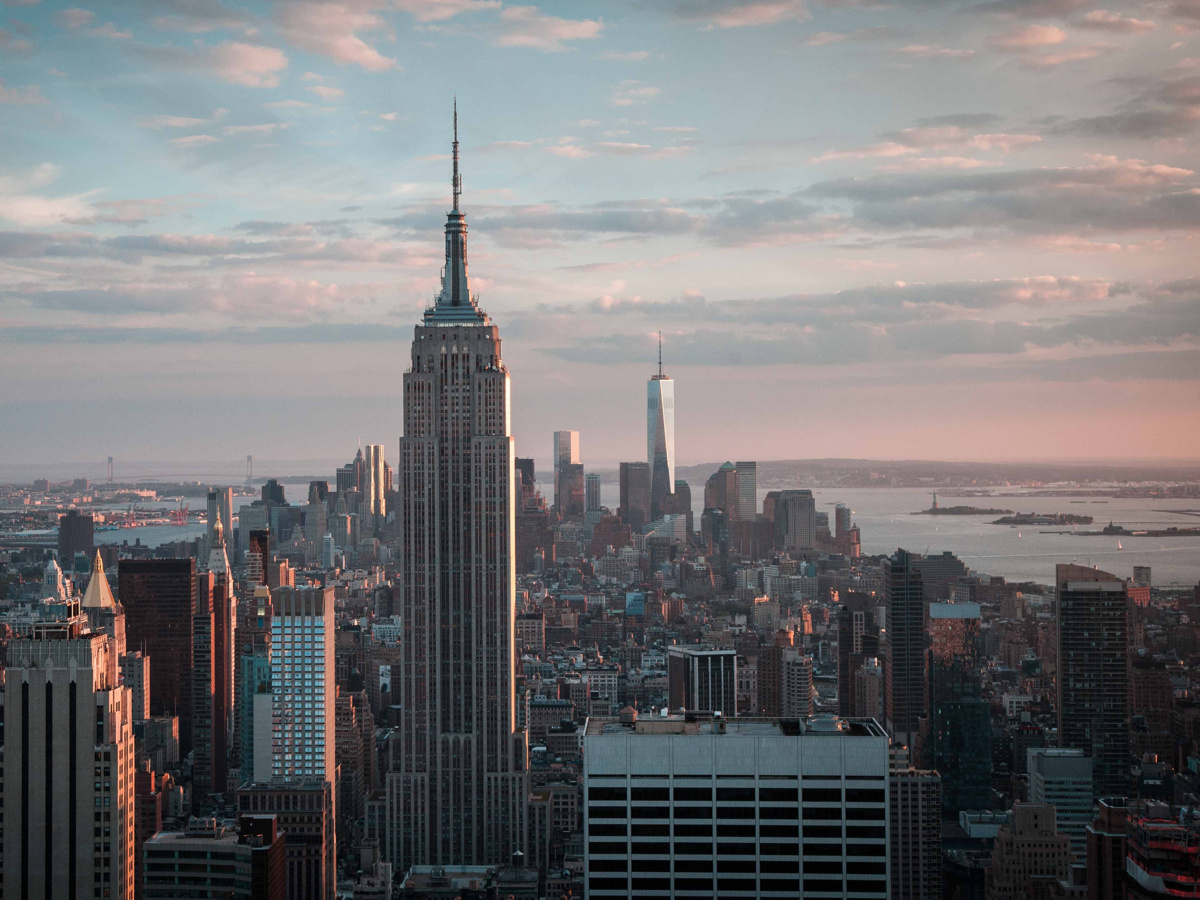 ---
Museum of Modern Art (MoMA)
MoMA is located just steps from Times Square, making it easy to combine a visit to the museum with a day of sightseeing in New York City. The museum's airy building and expansive galleries provide a tranquil escape from a busy Times Square. MoMA's six floors of art showcase the best of modern and contemporary art from around the world. Make sure to check out MoMA's Abby Aldrich Rockefeller Sculpture Garden, as well as an opportunity to enjoy special after dark events and exhibitions. Whether you're a seasoned art lover or a novice, MoMA is sure to have something to amaze and inspire you.
---
Madame Tussauds
Times Square is home to the world's great wax museum, Madame Tussaud's! Founded by Marie Tussaud in London over two centuries ago, this renowned attraction offers wax likenesses of a diverse array of personalities from the realms of politics, entertainment, sports, history and more. Take a preview of this Times Square mainstay.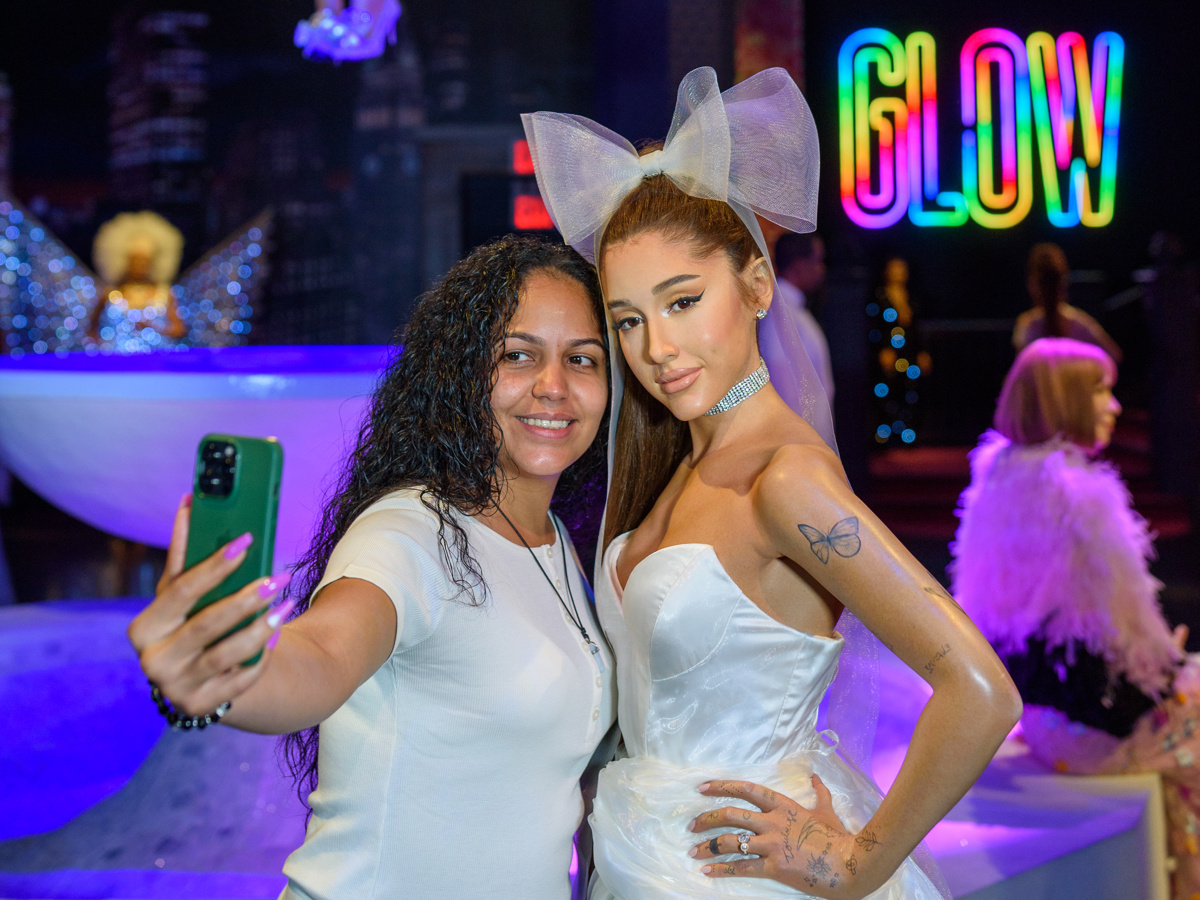 ---
Ellen's Stardust Diner
Go back in time to the 1950's at Ellen's Stardust Diner, a retro eatery featuring a singing waitstaff! Dine on classic faves while be serenaded with tunes from Broadway musicals and more. Fun fact: a number of Ellen's alum went on to star on Broadway themselves! Sneak a peak of the Ellen's Stardust Diner experience below in a clip from The Broadway Show!
---
The Ride
This immersive 75-minute experience sees visitors boarding a state-of-the-art bus that will take them through the streets of New York City for a tour like no other. Not only will riders see iconic NYC sites like the Chrysler Building and Times Square, there's surprise entertainment all along the way! You've never seen New York quite like this. Learn about The Ride, including video previews for additional insight into the action.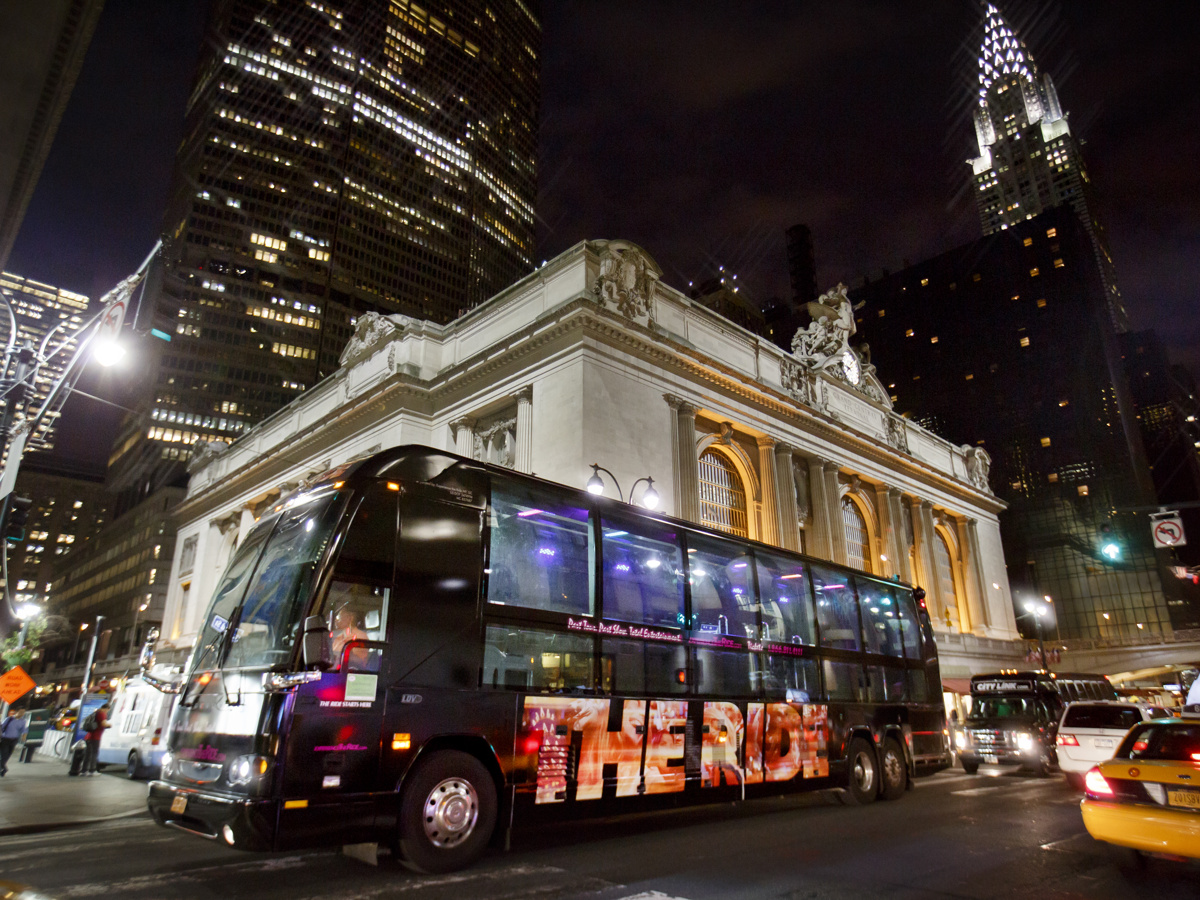 ---
Radio City Music Hall
Located in Rockefeller Center, this Art Deco gem opened in 1932 and is renowned for its grand Great Stage and star-studded Christmas Spectacular featuring the high-kicking Rockettes. Guided tours offer visitors a behind-the-scenes look at the legendary venue, including the opportunity to meet a Rockette, see costumes up close, and admire the glorious Auditorium's curved walls, sweeping ceiling murals, and shimmering chandeliers. The Stage Door Tour takes you through the venue's hidden passageways and get glimpses of rehearsals. Attending a performance under the twinkling auditorium lights allows you to experience the magic of Radio City firsthand. With shows, tours, and its elegant architecture, Radio City Music Hall is another iconic New York City venue not to be missed.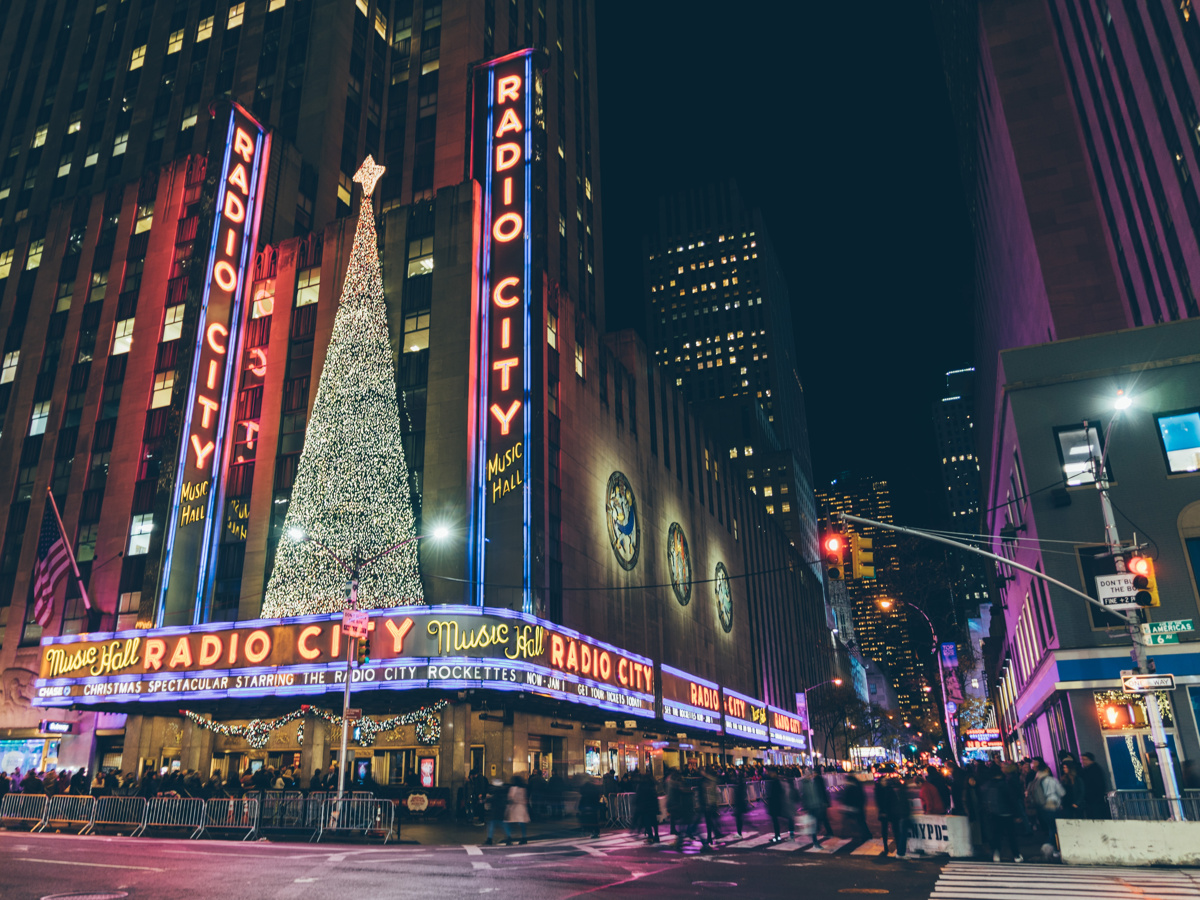 ---
Restaurant Row
Tucked away on West 46th Street between Eighth and Ninth Avenues in midtown Manhattan sits Restaurant Row. Its Theater District location attracts locals and visitors alike for a quintessential New York dining experience surrounded by the city's iconic sights and sounds, packed with over 30 varied and vibrant eateries. Before heading to a Broadway show, you can soak up the pulsing pre-theater energy and dine at one of the many restaurants featuring a variety of cuisines like Italian, French, Japanese, Brazilian, and classic American fare. Stroll past the charming early 20th century architecture adorned with bold restaurant signs beckoning hungry patrons. With fine dining establishments, casual spots, and everything in between, Restaurant Row has an option for every taste and budget.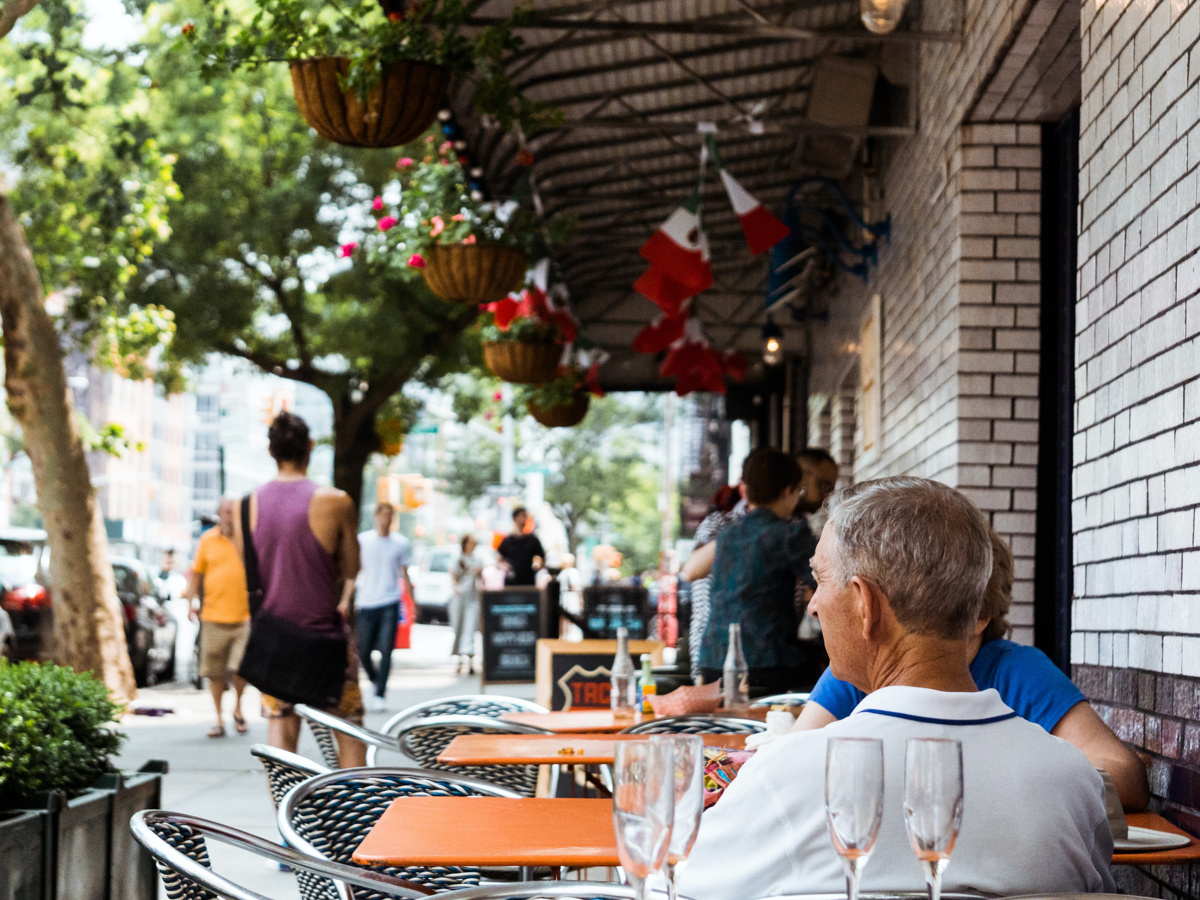 ---
Bryant Park
Looking for some fresh air and a spot to relax? Now too far off Times Square is Bryant Park. Nestled behind the New York Public Library in midtown Manhattan, Bryant Park is a popular green space that offers visitors a tranquil oasis in the middle of the bustling city. Known as "Manhattan's Town Square", the 9.6 acre park features lush seasonal flower beds, outdoor dining, free activities like ping pong and chess, and hosts cultural events throughout the year. In the winter months, the park's outdoor ice skating rink attracts locals and visitors alike. The scenic environment, free wifi, and ample moveable chairs and tables make Bryant Park an ideal place to take a lunch break, read a book, meet up with friends, or simply relax and enjoy some people watching. With its central location and easy accessibility, Bryant Park is a can't miss spot to enjoy some fresh air when exploring midtown and the surrounding area.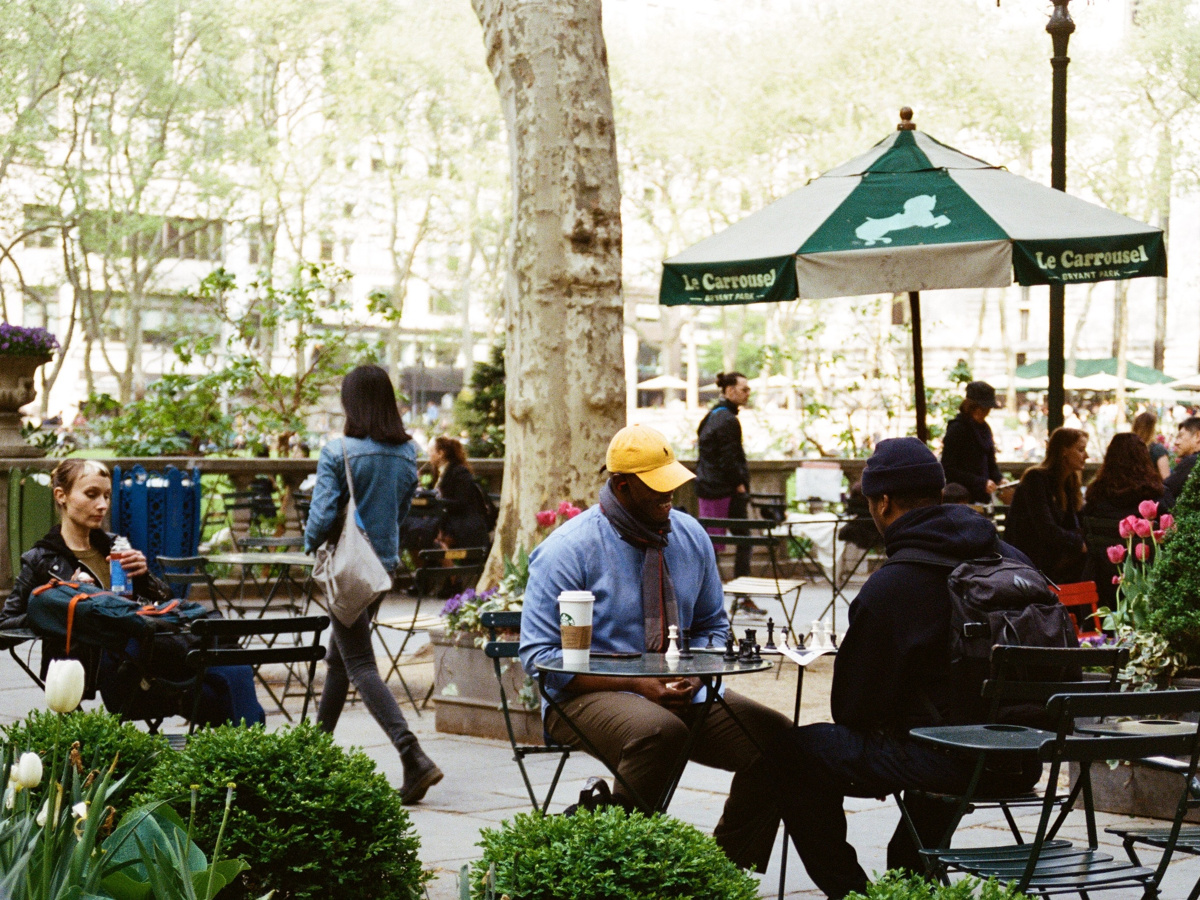 ---
NY Public Library
Right next to Bryant Park sits the stunning Beaux-Arts style Stephen A. Schwarzman Building of the New York Public Library. This historic library opened in 1911 and is renowned for its majestic architecture inside and out. The exterior facade features massive stone lions guarding the entrance and rows of tall windows framed by marble columns. Inside, visitors are treated to ornate high ceilings with grand chandeliers, an expansive reading room with long wooden tables and lamps, and endless shelves of books. The Rose Main Reading Room is a breathtaking space with 52-foot high ceilings and rows of oak tables often filled with studious researchers. Guided tours provide a fascinating look into the history and architecture of the library. A trip to the iconic New York Public Library is a must to admire a treasured historic landmark of learning and its magnificent classical beauty.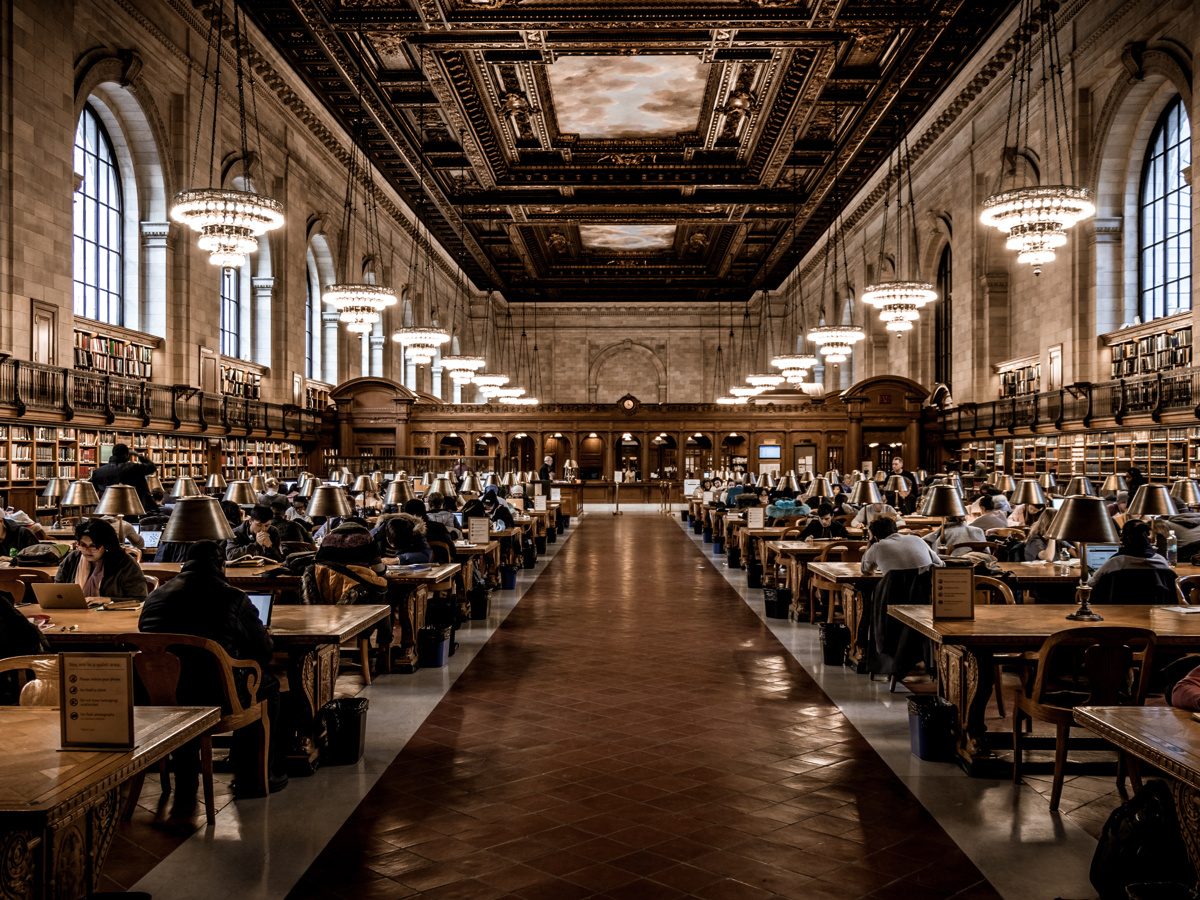 ---
Enjoy a Broadway Show
Of course, no trip to New York City is complete without seeing a Broadway show. Broadway represents the absolute best in theater, dance, music, and culture. Whether you're looking for a special date night, family friendly matinee, or just a quintessential NYC experience, you can't miss with a Broadway show. The energy and excitement when the curtain rises in one of Broadway's historic theaters is like nothing else. Make sure to check out our Best Selling Broadway Shows and our Buying Broadway Tickets on Broadway.com guides as you prepare your Broadway experience. Browse popular Broadway shows and find Broadway tickets by date.
---
Broadway Up Close
Put on your walking shoes and get ready for a behind-the-scenes look at the bustling world of Broadway! Broadway Up Close features a selection of tours focusing on the 41 theaters that make up New York City's Theatre District, from their rich history to their unique architecture and beyond. Not feeling up to adding to your step count? Virtual tours are also available!
---
The Drama Bookshop
Located just south of the Theater District on 40th St., The Drama Bookshop is a must visit for any Broadway fan! Recently reopened by the team behind Hamilton and featuring a spectacular design by Tony nominee David Korins, this one-of-a-kind shop is a wonderland of Broadway-centric coffee table books, theater scripts, biographies and much more.