It's easy to assume that the average theatergoer understands the nuances of attending a Broadway show in New York City, but we realize it isn't true. Before choosing a show, buying tickets and figuring out how to get there, it's often best to start with the basics.
What is Broadway?
To be specific, Broadway is the oldest north-south thoroughfare in New York City. Where Broadway winds through Times Square in Midtown Manhattan is considered the Broadway Theater District. The term Broadway has become shorthand for it.
The geographic area that comprises Broadway is relatively small compared to its cultural influence. It runs roughly from 42nd Street to 52nd Street and nearly all theaters sit within one block of the road, Broadway. There are a few exceptions (e.g., Lincoln Center at 65th Street includes a "Broadway" theater), but it's easiest to visualize the Broadway Theater District as a small rectangle near the center of Manhattan.
Broadway shows attract the world's most talented actors, singers, musicians, and dancers. When combined with the relatively small theaters they play in, the result is an unforgettable, intimate entertainment experience that has stood the test of time.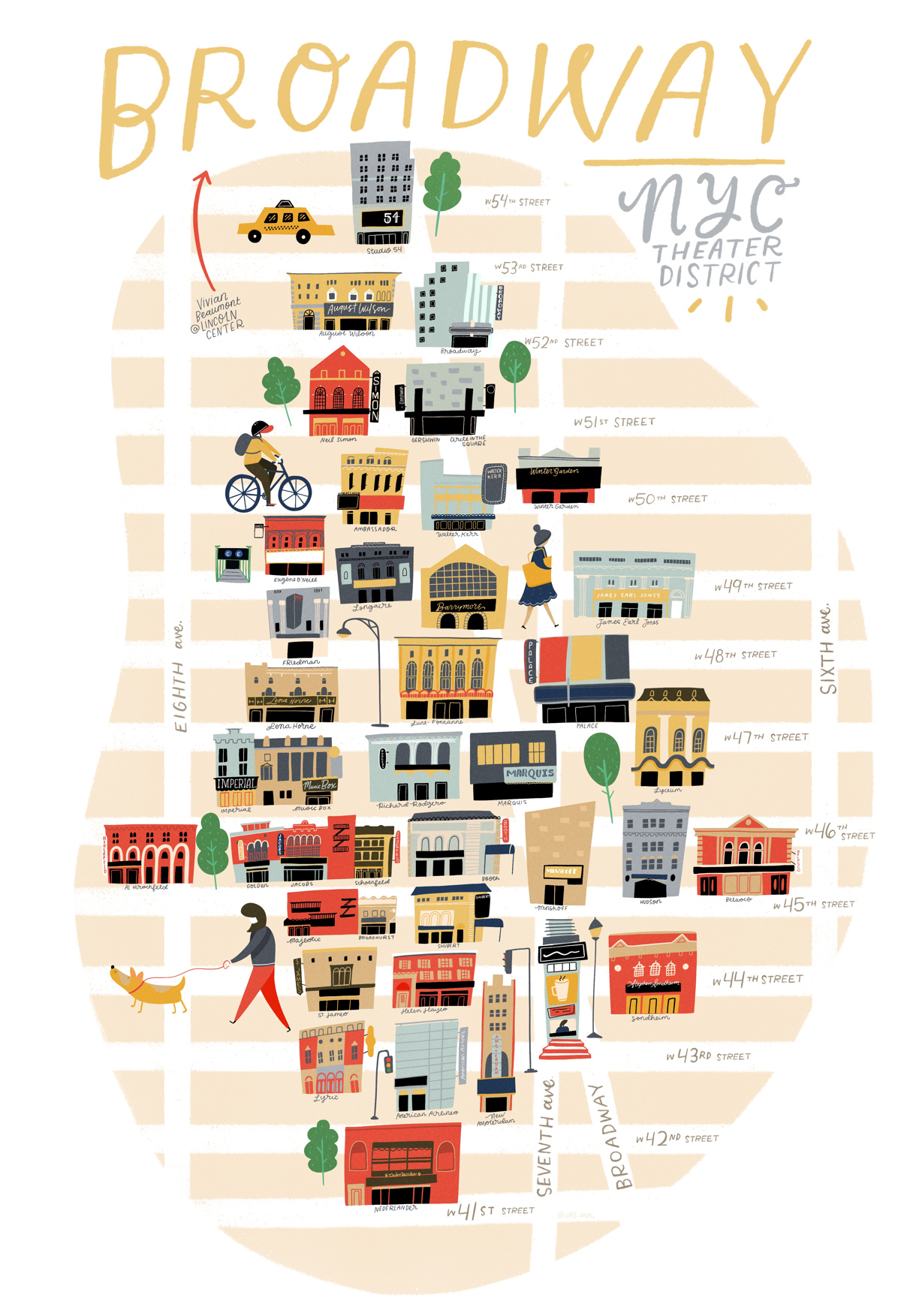 What defines a "Broadway show"?
Technically, a Broadway show is simply one that has played performances at a Broadway theater. In order to be considered a Broadway theater, there must be 500 or more seats (theaters in Manhattan with less than 500 seats are considered Off-Broadway). There are currently 41 theaters in New York City that qualify as Broadway theaters.
The smallest Broadway theater is the Hayes Theatre with 597 seats and the largest is the Gershwin Theatre (current home of Wicked) with 1,933 seats. When compared to venues like Radio City Music Hall (6,013 seats) or Carnegie Hall (3,671 seats), Broadway theaters are cozy spaces. Hence, when a show like Hamilton hit peak demand after opening in 2015 at the Richard Rodgers Theatre (1,319 seats), eight performances a week wasn't nearly enough to satisfy the demand.
When Do Shows Play?
The vast majority of shows play 8 performances every week during their run (next section defines "run"). Each show will have its own schedule and it can change from week to week.
While there are no hard rules, there are a few "norms":
The most common schedule consists of 5 or 6 evening performances (typically at 7pm or 8pm) and 2 or 3 afternoon performances (often around 2pm and called "matinees").
Saturday and Sundays are the most common days for afternoon performances. Wednesday matinees are a long tradition on Broadway as well, though not every show includes them.
Mondays tend to be the most common "off day", though a few shows will typically play.
"Limited Run" versus "Open Run"
When a show announces it is coming to Broadway, if they simultaneously set the first and final performance dates, they are considered a "limited run". While some musicals will play limited runs, the majority of these engagements tend to be plays.
Broadway is famous for its "open runs" - where a show opens with the hopes of playing every single week for the next 20+ years! The Phantom of the Opera recently closed on Broadway after 35 years, while both Chicago and Lion King are still running after more than 25 years since their openings.
What to Know About Attending the Show
Broadway is generally a relaxed experience that is for everyone. Don't worry too much about what to do, what to wear, and when to clap - the most important thing is that you enjoy the show. However, here are a few tips that might be useful.
What People Wear
Contrary to some traditional perceptions, Broadway theaters have no dress codes and people wear all kinds of clothes. Jeans, cocktail dresses, shorts, and suits are all welcome, as long as you feel comfortable.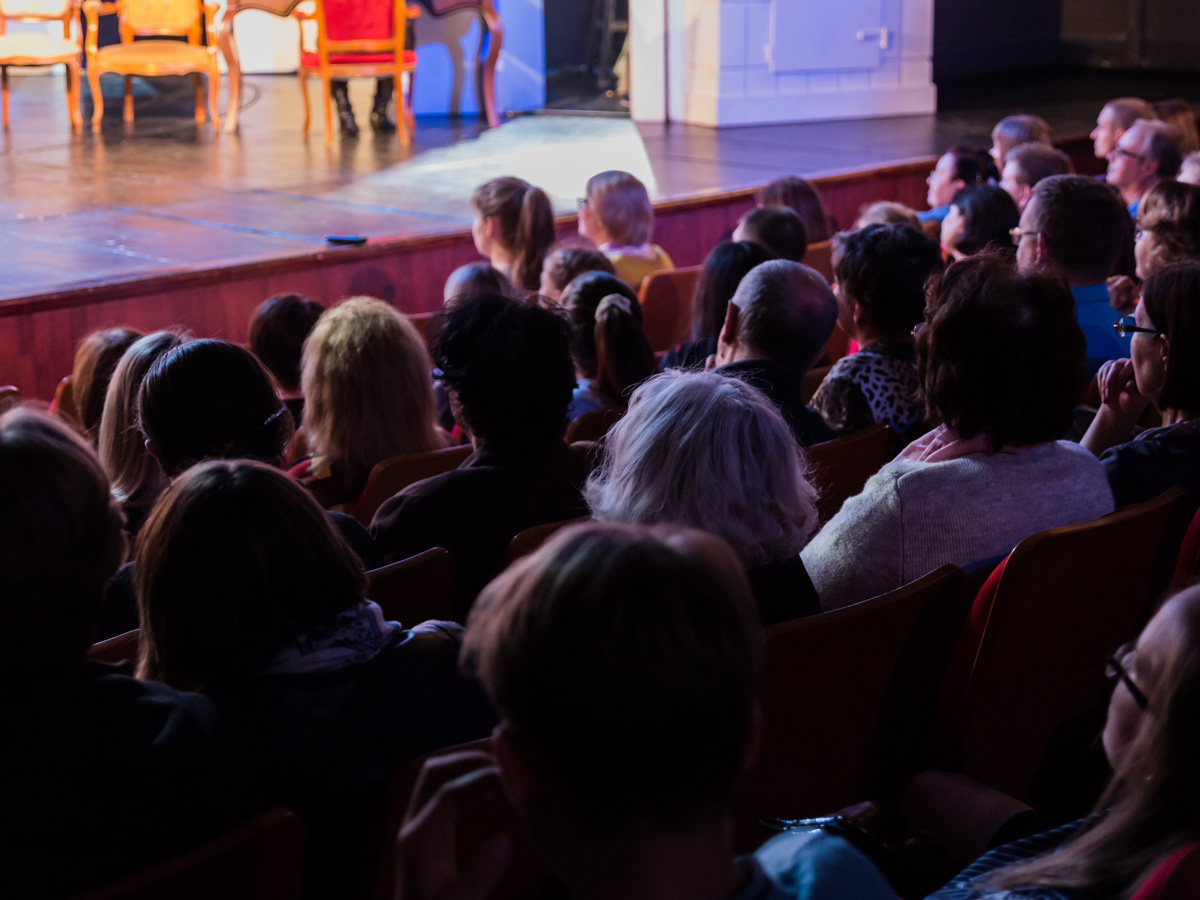 What is important to know is that the theater is often colder inside than you might think. Broadway theaters are air-conditioned and bringing that extra layer may make for a more pleasant few hours.
When to Arrive
It's best to aim to arrive at least 30 minutes before the show's scheduled start time. This allows time to get through security, find your seats, and familiarize yourself with the theater layout.
Some shows have pre-show activities or merchandise available, so arriving early gives you the opportunity to explore these options.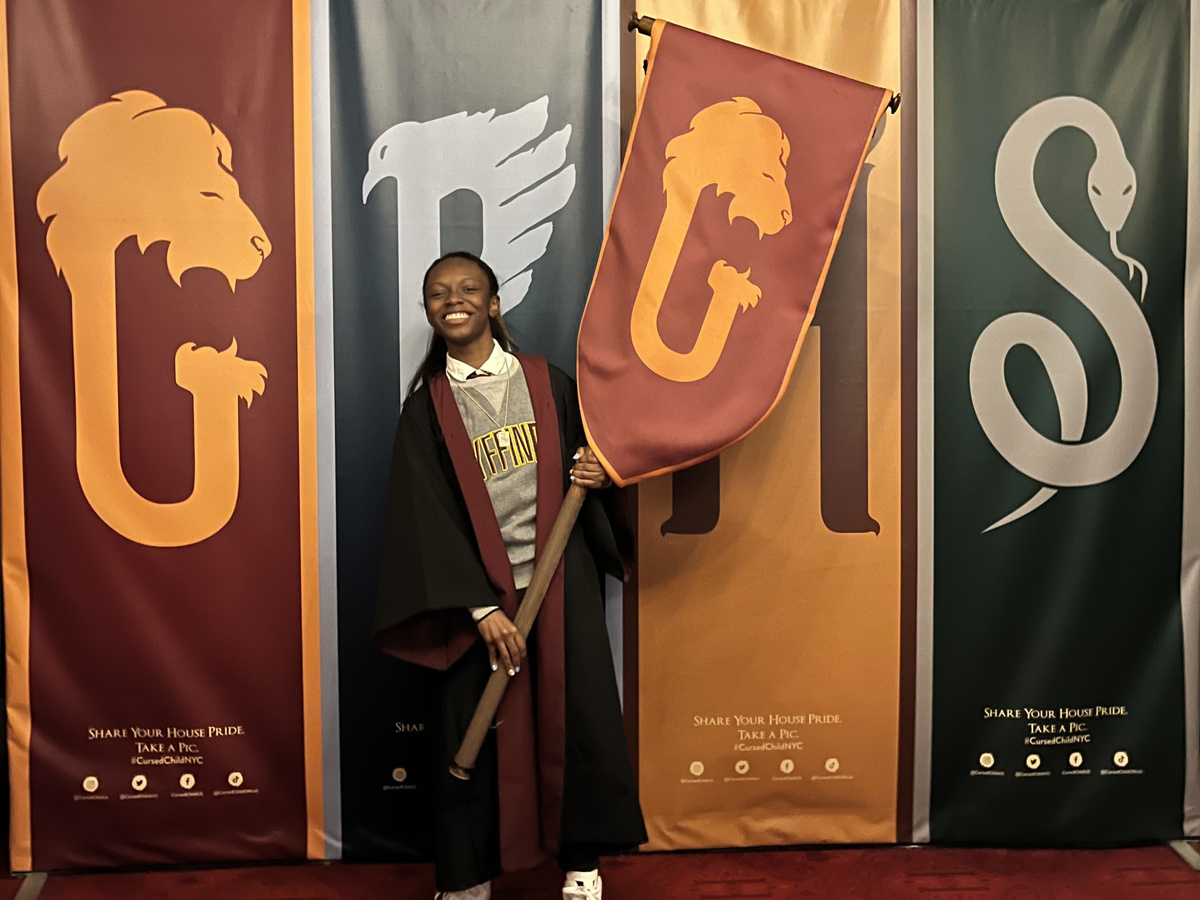 Concessions
Almost all Broadway theaters offer a selection of alcoholic and non-alcoholic beverages, as well as candy for purchase. The length of the line can vary, but you should expect to wait at least a few minutes if you want to grab a glass of wine or some Peanut M&Ms before the show starts. Any drinks or snacks you purchase can be brought to your seat and enjoyed there.
Intermissions
Generally, longer productions are more likely to have intermissions, whereas shorter shows or one-act plays may be performed without a break. Intermissions can range from 10 to 20 minutes or longer, providing an opportunity to relax and discuss the show's first half with fellow theatergoers. Most theaters allow patrons to leave the theater and return prior to the end of intermission.
Restrooms
While Broadway theaters have worked hard to improve the "flow", they are still notorious for long waits. This can occasionally get stressful when you are still in line and the "end of intermission" bells begin to chime. Know that ushers are accommodating if you are to miss any of the beginning of an act, but also know that it rarely happens in the end. Best not to stress too much about it.
Broadway Memorabilia
Nearly all shows on Broadway have unique memorabilia and clothing for sale in the lobby. T-shirts, mugs, hats, and posters can make a great gift or a brilliant way to remember your Broadway experience.